The finale of Amazon Prime Video's The Boys Presents: Diabolical is so well written that it is now considered a canonical part of The Boys.
The Boys showrunner Eric Kripke revealed in an interview with Variety how the animated spin-off is linked to the mainline series. That finale episode, "One Plus One Equals Two", centres around Homelander's beginnings with The Seven. It has enough background details to help viewers better understand the relationship between the characters Homelander and Black Noir, which helps flesh out The Boys Season 3, that the episode is now accepted as part of the mainline story.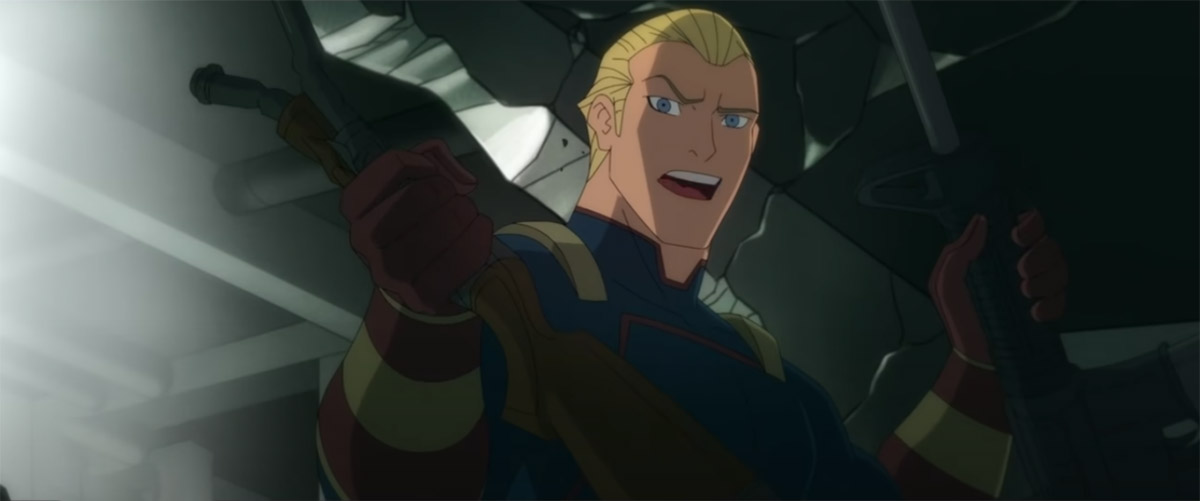 "I don't think we had any specific plans going in for [the finale] to for sure be canon," Kripke said. "But [Diabolical showrunner Simon Racioppa] just did such a good job writing and directing it, that watching it, I was like, 'This is for sure what happened'."
The other seven episodes of the animated spin-off are not considered canon, though one of them has an interesting connection to Season 3.
"Weirdly, even though it's not at all canon, obviously, I'll tease that there's this kind of unexpected tie-in between Roiland's episode and Season 3. But in a way that I won't give away," Kripke said. "And Roiland's isn't canon at all, but there is a connection and you'll see".
All 8 episodes of The Boys Presents: Diabolical are now streaming exclusively on Amazon Prime Video. The Boys Season 3 will premiere on 3 June 2022.