With great power comes…not great responsibility, but great size – especially in the case of computer desktops. Bigger bulk is necessitated by the increased capacity for storing more powerful components, making them more competent in handling demanding processes.
That's technology of yesterday though, as laptops can now be outfitted with sophisticated upgrades, from high-end graphics cards and cooling technology, to the newest, most powerful processors on the current market. It's all pretty impressive, until oversaturation sets in, and suddenly, every special feature seems to be replicated one way or another.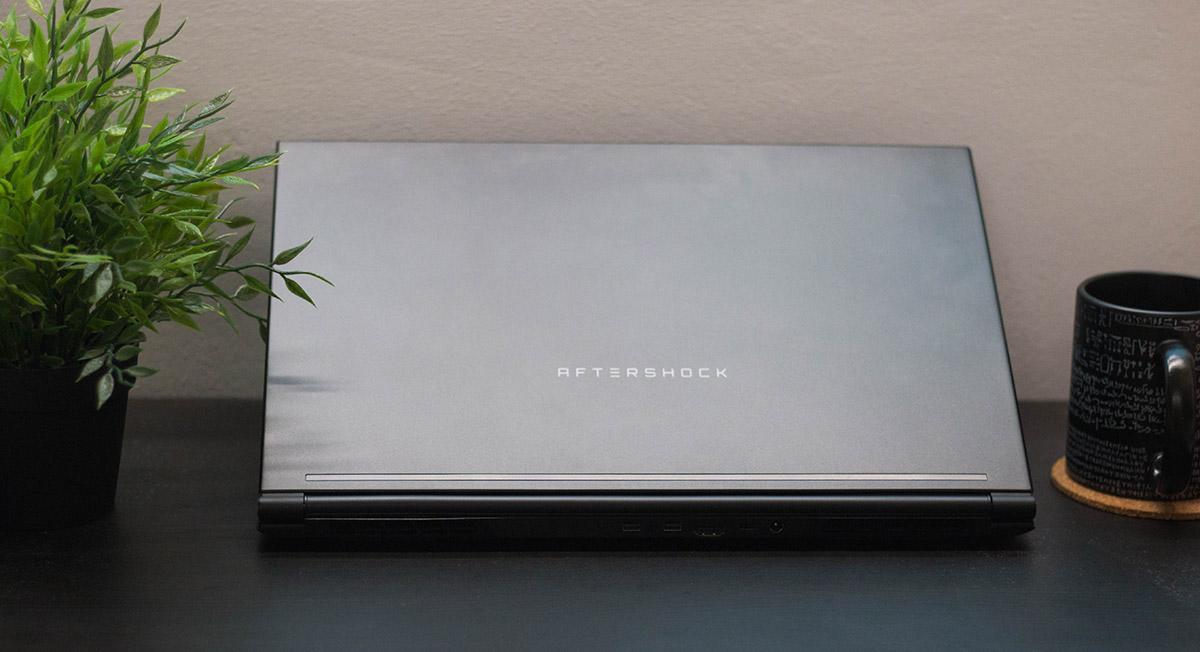 For local hardware manufacturer Aftershock, the focus has always been on combining both quality and affordability. The team's latest Apex 15 build, for instance, packs the all-new 9th-Gen Intel processor and the ray-tracing-enabled RTX 2060 graphics card into a S$1,975 chassis, with its Slate 15 sibling also sporting similar specifications at S$2,330. 
But the ultimate bang-for-the-buck lifestyle calls for an even more affordable price point, and that's where the Aftershock Apex 15 Lite comes into the picture. A modest alternative to the high-performing laptop, it takes on a smaller, almost minimalist and lightweight form, with a  competitive starting price of just S$1,416. Come to think of it, the look and feel of this petite beast is anything but entry-level, and something that only the bigger brands would focus on.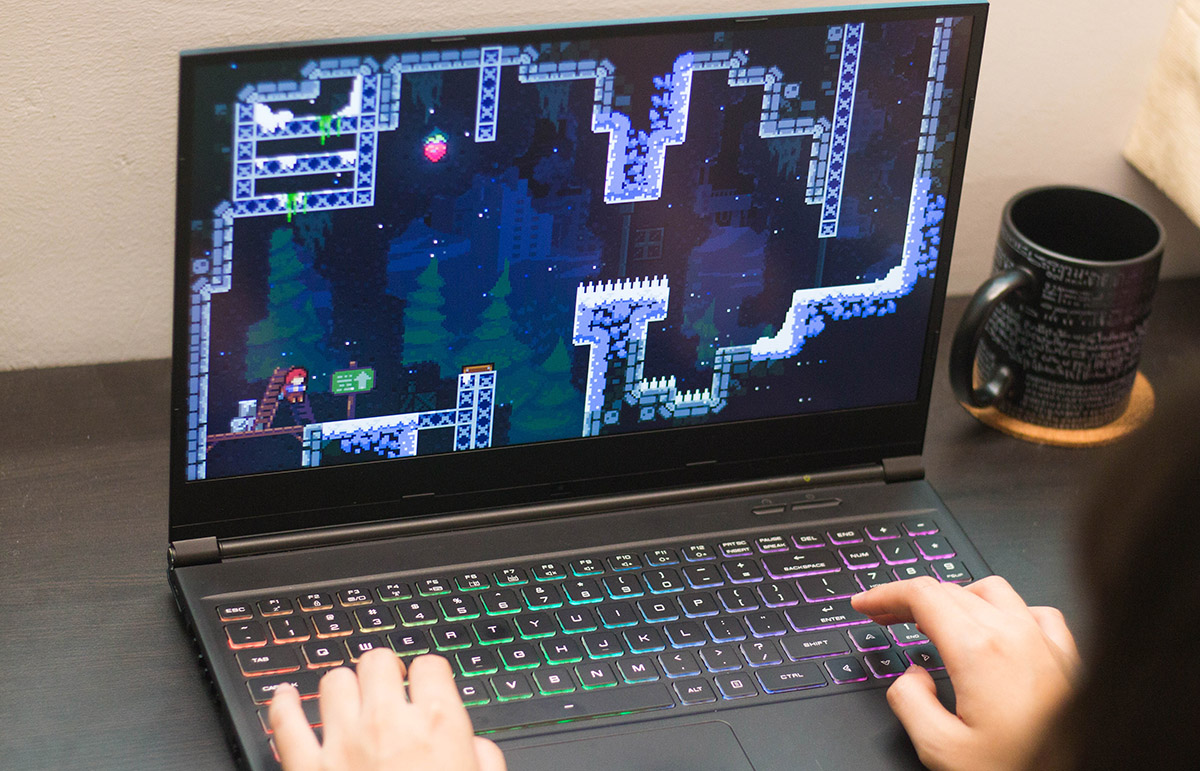 That's accompanied by a fair compromise, of course. Instead of the newest technology adopted by its Apex 15 and Slate 15 counterparts, the Lite iteration runs on the less powerful GTX 1660Ti graphics card as part of the base configuration. That's not to say that the laptop is a slouch – far from it, considering the still impressive prowess of its graphics-card-and-processor combo that allows for smooth gameplay at high settings and beyond.
The considerably high-tier performance and affordability of the Apex 15 Lite, thus, gives it an edge over the other two builds, especially when upgraded to the RTX 2060 option that's still reasonably priced at S$1,975. Aesthetics-wise, it cuts a lean, sleek figure, wrapping the screen around thin bezels, and packing everything into a 1.9kg, 20mm-thick chassis. Apart from enabling quick gaming sessions during waiting times and the like, the added touch of portability also allows for some work productivity on the go, which certainly increases efficiency.
Begone, the days of bulky, clumsy gaming laptops and Aftershock certainly spent some effort on packing everything into a slim chassis, providing an aesthetic that is sorely missing on simple laptop design these days. There's also the option of a S$1,920 for the 1660ti package, which comes in an even slimmer frame, weighing in at just 1.79kg. The combination of aesthetics and sharp design is especially surprising, given that it's a trait more laptop makers have consumers pay for in their high-end range.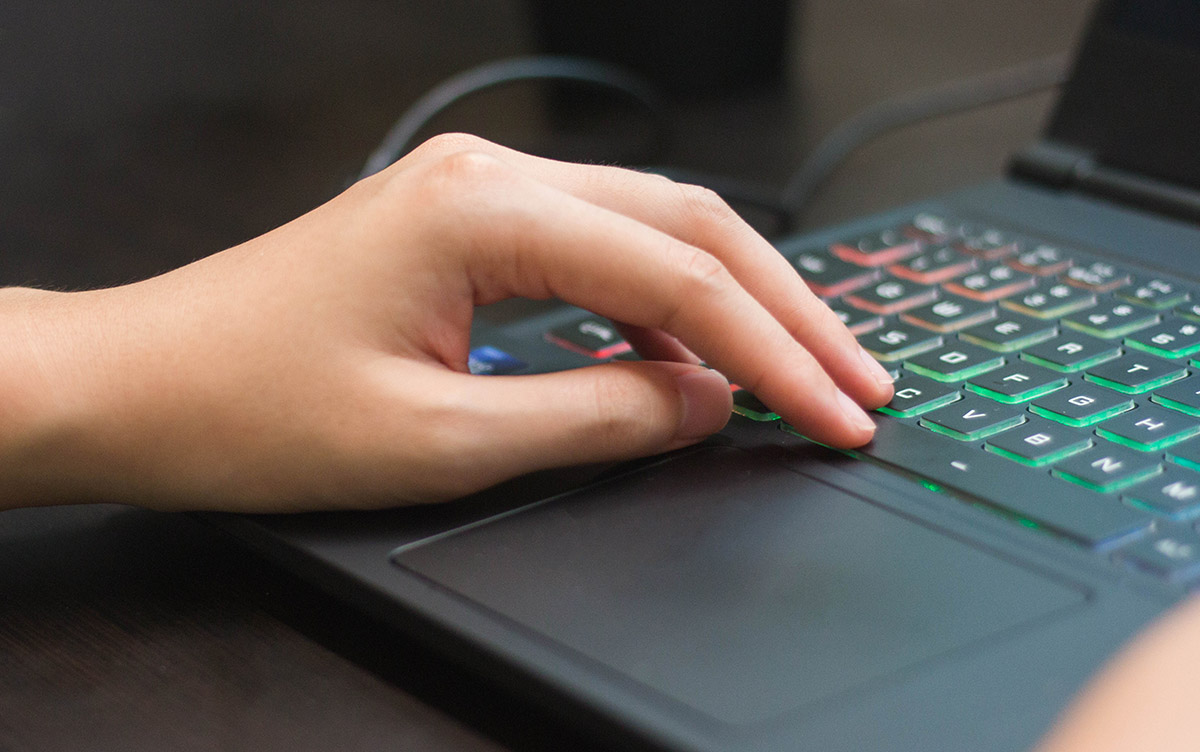 Accompanying the above is a full RGB keyboard fitted with softer, tactile keys. Tenkeyless (TKL) keyboards may be in fashion now, but the number pad does offer ease in menial tasks, such as inputting data on Excel sheets, and to a lesser extent, key-binding certain actions in a selected game title.
As established earlier, the Apex 15 Lite powers on the impressive duo of a GTX 1660Ti graphics card, and the latest 9th-Generation Intel processor that promises a seamless gameplay experience. Gaming enthusiasts will thus be privy to crisp visuals and smooth animation without a hint of lag, from 70fps in Overwatch at ultra settings to 60fps in The Witcher 3 at max settings.
Going down the RTX 2060 upgrade route, meanwhile, yields even more enjoyment. The addition of ray-tracing technology not only boasts the laptop's performance, but also sees the graphics take on a more realistic tone, such as less-murky reflections on water surfaces, as well as enhanced lighting angles, and shadow casting effects.
Despite its build as a gaming-focused laptop, the Apex 15 Lite doesn't compromise on other departments. In fact, it ticks all the checkboxes of a productivity maestro, and is able to run demanding software of the Adobe Suite caliber. Premiere Pro, for instance, sports five times the performance speed, while render and filter effects in Photoshop are projected to have shorter processing times. For creative professionals in the video editing and animation field, the reduced rendering time would also make for a less tedious affair. Doing more in less time – that's the productivity game for Aftershock.
A trend of the newer, slimmer laptops is the need for an external adapter due to the lack of ports. The Apex 15 Lite, however, doesn't want to follow this weak standard, and instead offers a generous selection, from USB-C and USB 2.0 ports to an SD card reader, and even an RJ-45 LAN slot. In addition to bringing a welcome touch of convenience, the port variety helps support the laptop's multi-work capabilities as well.
All that work-focused functionality and leisure experience is neatly rounded up by means of the Apex 15 Lite's 144Hz, full HD screen. Armed with reduced bezels, it takes on a lean form to allow for greater, richer immersion, which will be a huge plus during gaming and binge-watching sessions on Netflix. The fast refresh rate translates to sharper, more detailed visuals, too, so users can expect an enhanced viewing experience in tow.
Performance, affordability, and versatility. As a wielder of the trifecta, The Apex 15 Lite certainly packs a punch – although the strengths of its Apex 15 and Slate 15 counterparts cannot be discounted. The latter two, after all, are tailored for gamers who don't mind a little bulk in light of enhanced performance and better cutting-edge technology. But the appeal of the Apex 15 Lite lies in its lightweight portability and attractive price point, especially for the casual enthusiasts who are looking for a reliable laptop to lug around without breaking the bank.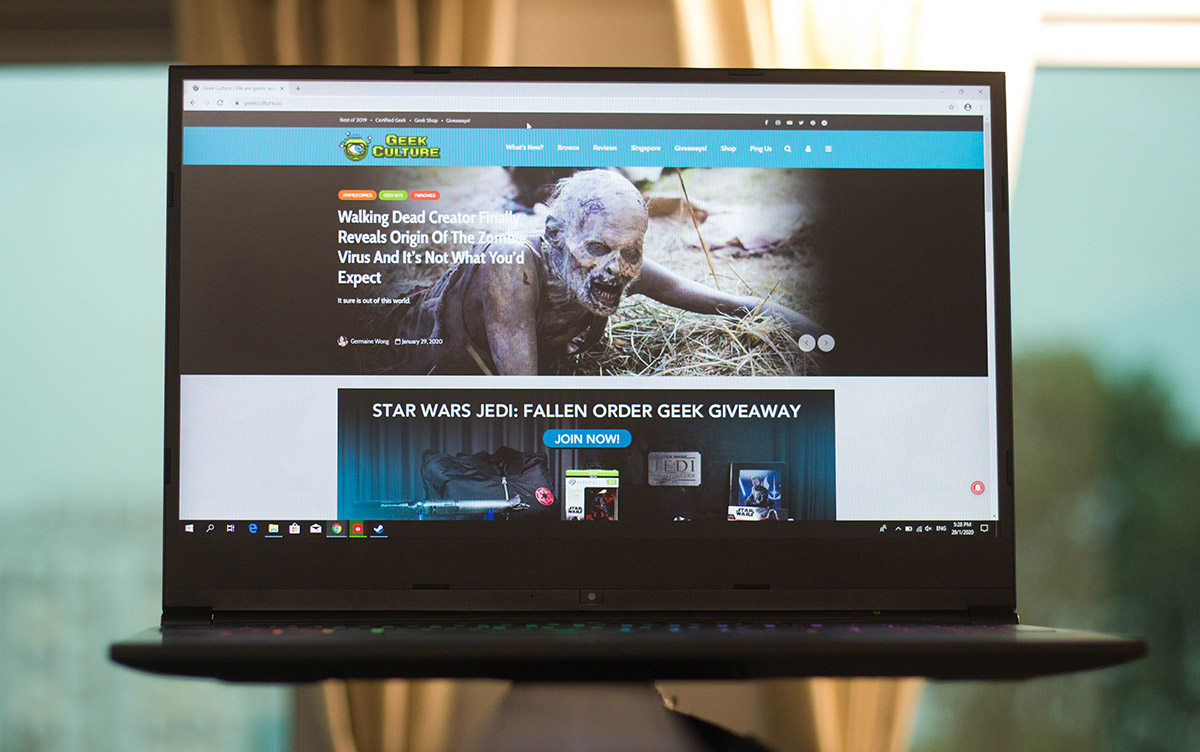 In other words, a good entry point into the world of gaming beauty.
Central Processing Unit
9th Generation Intel® Core™ i7-9750H Processor (6 Core, Up to 4.5 GHZ)
Graphics
NVIDIA GEFORCE GTX 1650 4GB GDDR5
NVIDIA GEFORCE GTX 1660ti 6GB GDDR6
NVIDIA GEFORCE RTX 2060 6GB GDDR6
Storage
– One changeable 2.5" 7 mm (H) HDD/SSD, SATA interface
– 2 PCI-E Gen 3 X4 M.2 Bays
Audio
System
– High Definition Audio
– Built-in microphone
– Built-in two speakers
– Sound Blaster Cinema 5
Pointing
Devices
Built-in touch pad
IO Ports
1 x USB 2.0 port
2 x USB 3.1 Gen 1 port (Type-A)
1 x USB 3.1 (Type-C)
2 x Mini Display
1 x HDMI™ output port
1 x Audio Jack
1 x Microphone Jack
1 x RJ-45 LAN port
1 x DC-in jack
Slots
6-in-1 Push-Push card reader
– SD / SDHC / SDXC

Two M.2 card slots
– 1st for WLAN Combo M.2 2230 Card with PCIe and USB interface
– 2nd for SSD M.2 2280 Card with SATA / PCIe Gen2 x2/x4 interface
Dimensions
NVIDIA® GeForce GTX 1650 / RTX 2060 Standard Edition
– 359.8mm (Width) x 243.3mm (Depth) x 19.8mm (Height)

NVIDIA® GeForce GTX 1660ti Edition Premium Ultraportable Edition
-359(Width) x 243(Depth) x 18.5(Height) mm
Weight
NVIDIA® GeForce GTX 1650 / RTX 2060 Standard Edition
-1.89 KG with Battery

NVIDIA® GeForce GTX 1660ti Premium Ultraportable Edition
– 1.779KG with Battery