It's the month of October, and that can only mean one thing for scare-loving enthusiasts – to celebrate the Halloween spirit! For those in Singapore, Universal Studios Singapore has been home to a yearly mainstay since 2011, and now it's back in physical form after a two-year hiatus.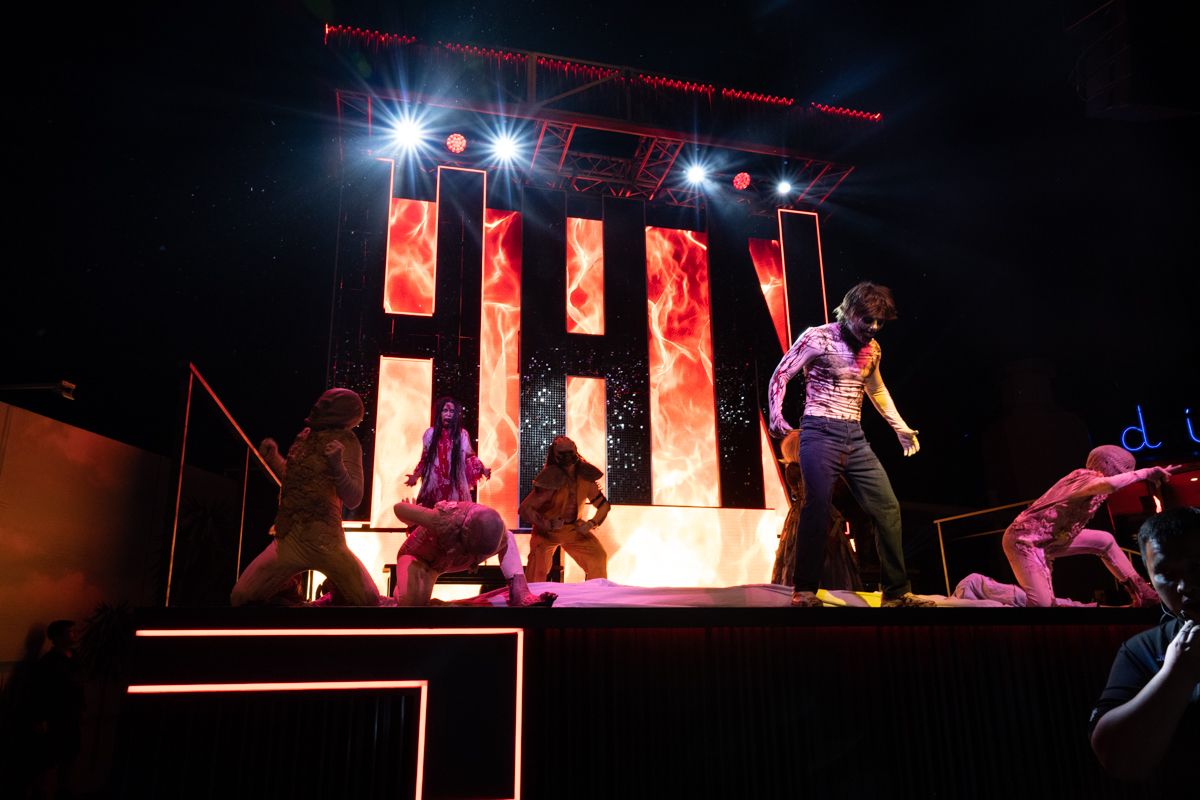 Halloween Horror Nights 10 continues to impress this year with its high fest factor, from the start to the very end of it. The opening show, along with the three haunted houses and two scare zones, has proven sufficient to satisfy the itch for frights, while the R.I.P. Tour packs in three additional experiences to offer even more of the chills and thrills.
This arrangement means there will be variety for visitors, who seek and find interest in different elements of the event – just like how there are different personalities at haunted houses. From the Killustrator: The Final Chapter flagship attraction to the all-new Monsters & Manifestations segment, here are eight attractions that Halloween Horror Nights 10 has in store for different types of people, starting from its haunted houses, which attract different kinds of personalities.
---
HAUNTED HOUSES
1) Killustrator: The Final Chapter
Obsessed with horror, the crazed Killustrator is dying to see his twisted creations torment those who foolishly enter his world, including you.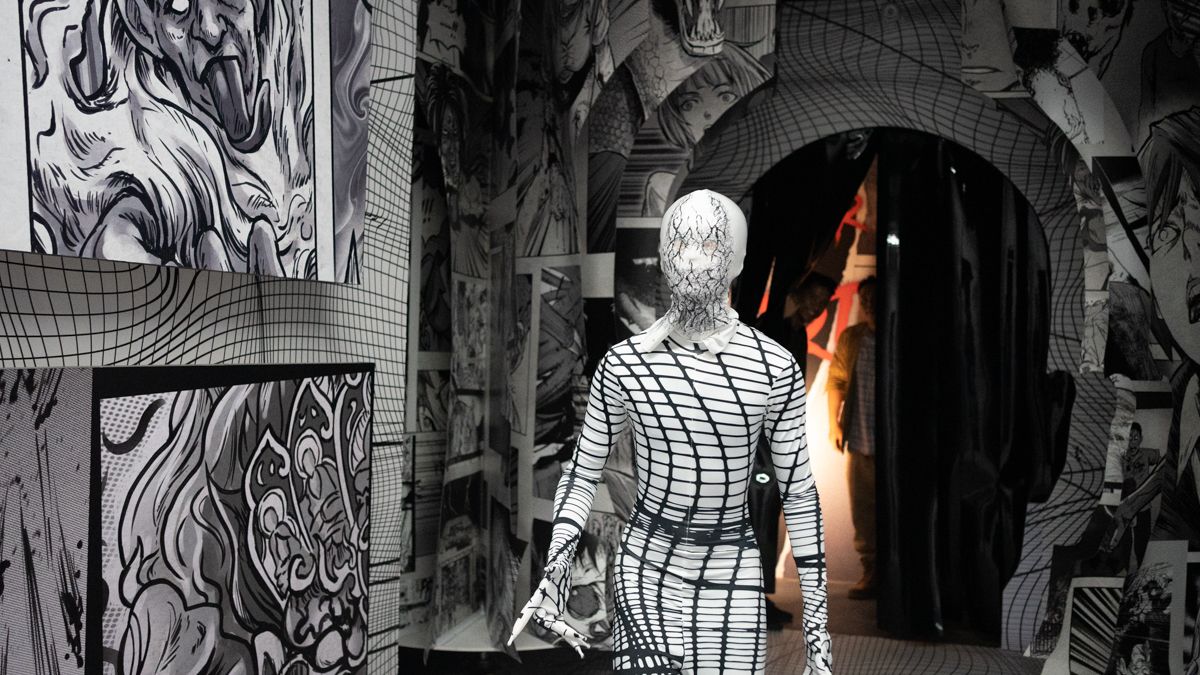 This one's for the budding artists and enthusiasts, as well as manga lovers. As the lead icon for this year's iteration, it's only apt that the Killustrator has a show and haunted house to call his own. The Silenced Auction live ceremony clues visitors in on his story: mocked for his drawings at an auction, he brings his artistic creations to life and strikes back at the attendees, ensuring that none of them leaves the stage alive.
Killustrator: The Final Chapter builds on that narrative to showcase his creative process in the form of a haunted house. The set design incorporates plenty of illustrations and sketches, highlighting the spirit of creativity that should resonate with those in the creative field, or are familiar with embarking on artistic endeavors.
These elements also lend a touch of personality to the attraction, with special brownie points awarded for the accurate recreations of the HDB and MRT setting, accentuating the local flavour that Universal Studios Singapore's Halloween Horror Nights are known for. Oh, and do keep an eye out for tributes to past iterations of the event.
2) Operation: Dead Force
Descend into the secret bunker and lab of the Special Forces Against the Dead (S.F.A.D.) and join them to eradicate the world of zombies.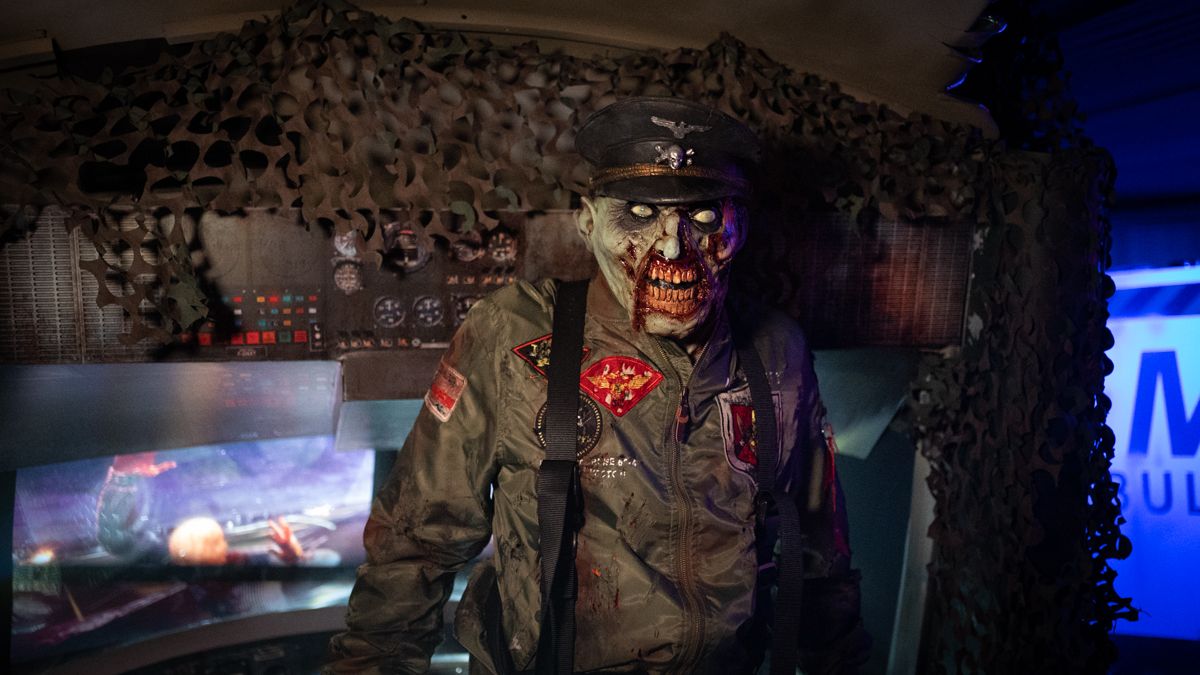 Fans of zombies and the undead, here's your calling. Operation: Dead Force tones down the scare factor, but makes up for it with an impressive attention to detail that reflects the apocalyptic setting and sense of claustrophobia that's characteristic of the genre, especially in the dilapidated, rusty bunker section.
This meticulousness carries over to costume design as well. The creatures here are free of the one-look-fits-all aesthetic, with each sporting a distinct look from their other undead peers. A uniform-wearing, grotesque-looking menace? Check. A flesheater with a thick, big claw as its limb? Double check. A jacket-wearing, dynamite-holding zombie? Triple check.
3) Hospitality of Horror
Check in this hotel and you'll be enchanted by its beauty, but beware of its dark secret – the restless spirit of its former bloodthirsty mistress will make sure that you don't check out.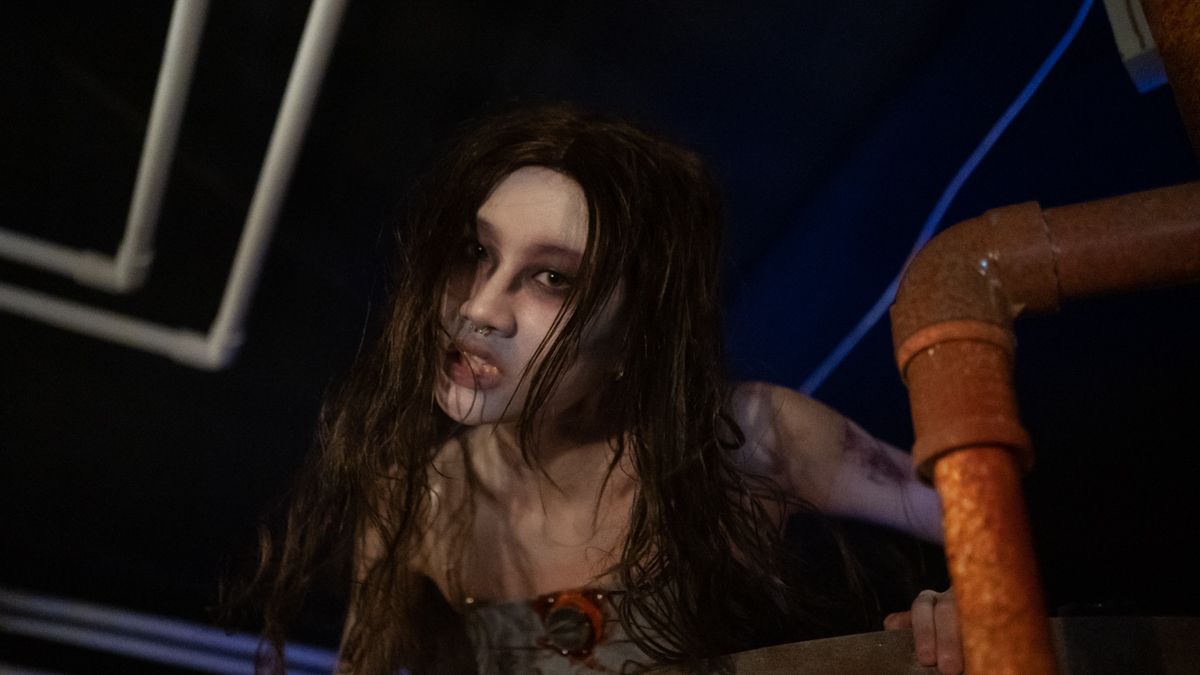 There's a certain charm to hotel ghost stories, and the Hospitality of Horror leverages on that popularity and appeal to create a hauntingly memorable visit for staycation fans and frequent travellers who often stay alone in hotels. A luxurious exterior awaits visitors when they step foot into the premises, but as the saying goes, nothing is ever as it seems.
The sense of sophistication is further established with posh-looking elements on the interior, such as lavishly-decorated walls, a grand piano, and a spacious bathtub where you can bid your friends goodnight…or goodbye. After all, the worst horrors can lie in the most beautiful places.
---
SCARE ZONES
4) Dark Zodiac
There's no good fortune to be found here, only evil, as the Dark Zodiacs have been summoned by the Horrocle to bring darkness upon the living.
There are 12 zodiac signs in existence, but a look at the astronomical roots reveals a 13th one. The origin dates back to 2,500 years ago in ancient Babylon, and now HHN 10 has turned that into the inspiration for Dark Zodiac. An interesting reimagination of the zodiac signs with a horror twist, this scare zone will appeal to astrology and zodiac fans, including tarot card enthusiasts.
Stay long enough through the night, and you might even catch the live summoning of the 13th Zodiac. There's no need to worry if you miss out on that, however – keep an eye out for any roaming creatures, and the time will come for your zodiac sign to appear.
5) The Hunt for Pontianak
Follow the footsteps of missing influencers into the dark jungle in search of Pontianak – just be careful not to share their gruesome fate.
Ghostly entities vary from one culture to another, and for the local paranormal scene, there's no other spirit that has more presence than the Pontianak. The Hunt of Pontianak scare zone serves as a reinforcement of the Singaporean identity, and should be a delight to explore for horror fans who grew up with local ghost stories, such as readers of Russell Lee's True Singapore Ghost Stories series.
---
SPECIAL EXPERIENCES
6) Escape the Breakout
Take on this laser-tag experience and survive the demented villians of Heinous Harbour as they try to keep you there, permanently!
If you thought running away from maniacal villains in a locked facility is difficult, try escaping from them and solving puzzles at the same time. Escape the Breakout is perfect for adrenaline junkies who want to experience the thrill of the chase and mystery-cracking enthusiasts, as five-member teams work together to overcome the dangers and reach safety.
While laser tag isn't exclusive to Halloween Horror Nights 10, this year's event is the first time that puzzle-solving mechanics have been incorporated into the experience. What this translates to is a game of very high intensity, where the instinct to run and shoot anything in your sight will kick into high gear.
7) Die-ning with the Dead
Join the Seance Supper but try not to scream when our spirit medium conjures ghosts, and the fabled MissFortune, as you dine on a horror-themed meal!
Fancy some bling on your dish? Die-ning with the Dead has got you covered, especially for individuals who enjoy live performances and experimental dining, or those with more adventurous taste buds. From the Halloween-themed meals and decorations to eerie sound effects and music, the ambience fully embraces the Halloween spirit (pun intended), though you might want to always take a look at your plate first before digging in.
8) Monsters & Manifestations
Come backstage with us for all-new scares! From performances by the dead in The Monstrous Graveyard, to ghostly encounters in the Malevolent Hallway and more. It's a blood-curling time.
Monsters & Manifestations presents an alternative way of experiencing the frights, and it comes highly recommended for visitors seeking more variety outside of horror houses and scare zones. A three-part act that establishes the scare factor through a mix of narrative and exploratory elements, it brings an added layer of immersion into play. It's all fun and games in this all-new attraction – until the dead becomes the living dead, that is.
---
The whole point of Halloween is to embrace fear and have fun while doing so, and it's a tradition that Halloween Horror Nights has continued to uphold with its 10th iteration. The haunted houses, scare zones, and special experiences may have different elements that appeal to the various types of horror-loving fans, but one thing's for sure: always check your corners, and don't let your guard down – no matter the location. 
---
This article is brought to you together with Resorts World Sentosa.
---

Drop a Facebook comment below!