Square Enix (SE) is known for many things, primarily their history of great JRPGs for seasoned gamers (though it's been a spotty modern track record), but did you know they manufacture awesome collectibles as well?
The Play Arts Kai series of figurines features stylized and over-the-top versions of some of the most well-known characters in geekdom.
From DC to Marvel, Final Fantasy to Metal Gear Solid, these gorgeous figurines are great to look at, and even better to display. Here's a list of 7 Play Arts Kai figures to marvel (pun intended!) at this year!
---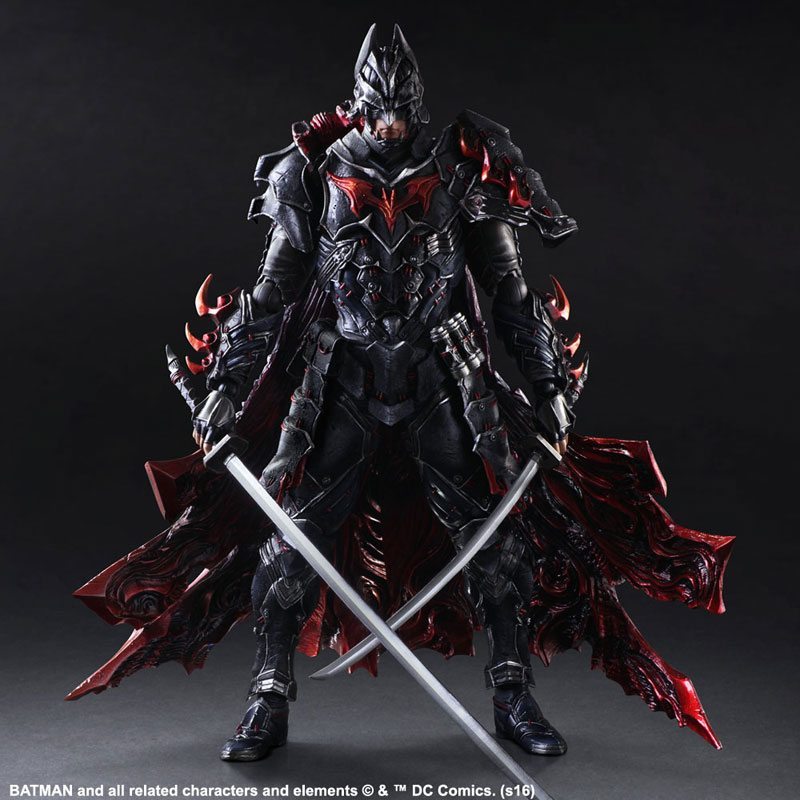 The Caped Crusader, the Dark Knight, he who faces Superman in this year's first superhero epic is a definite pop cultural figure. Everyone knows the Batman, and SE is doing its best to commemorate our favourite bat with its Timeless series. From a Western Batman to a Steampunk Batman, Play Arts has introduced a brilliant showcase of Bruce Wayne's alter ego throughout time.
My personal favourite is the upcoming Bushido Batman, a clear Japanese-inspired rendition of Batman. Packing dual katanas and a Bat grappling hook, it accentuates the agility of Batman with a dash of Eastern flavoured armour. The gorgeous contrast of red and black is reminiscent of painting come to life, and I cannot wait to get my hands on it soon!
Batman is too awesome to just include one entry, so I've included some bonus Batman figures, including the Armored Batman from Batman V Superman: Dawn Of Justice!
---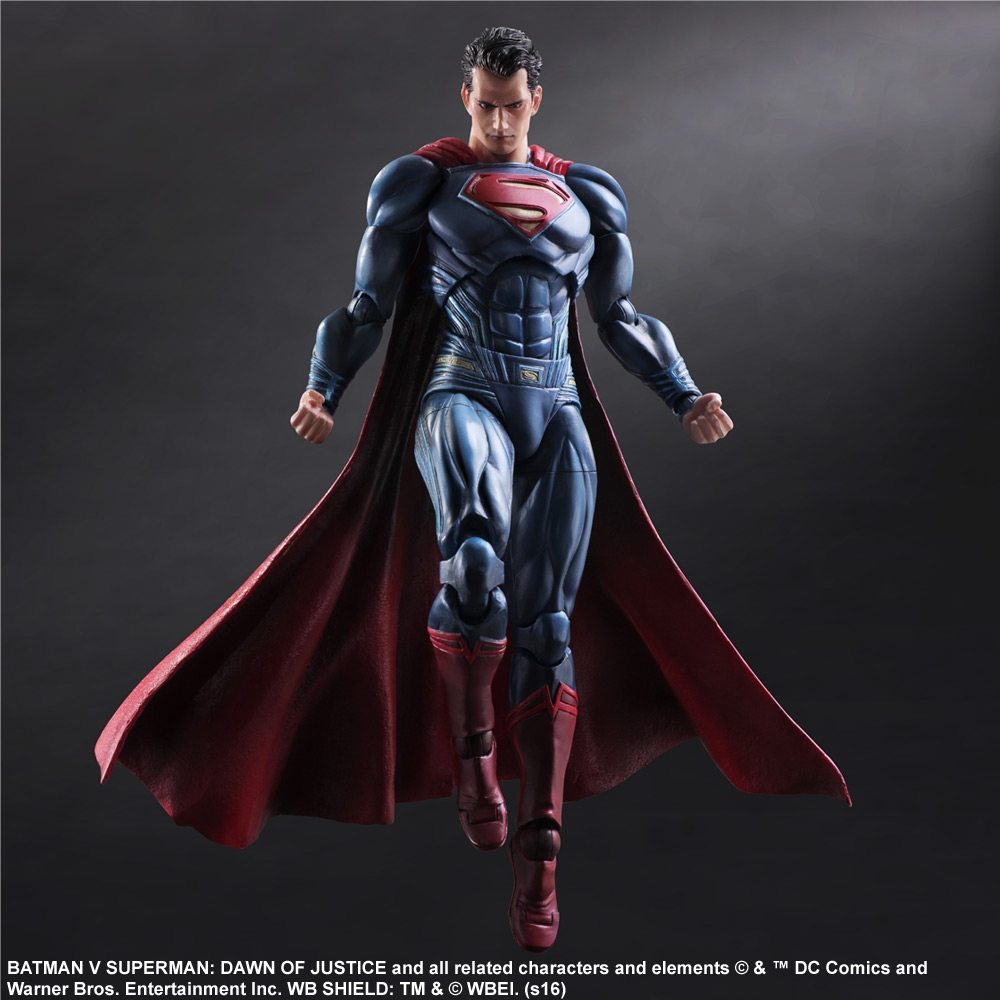 If we're featuring the World's Finest, how can we exclude the Man of Steel? In a deliberate move to contrast the noble and heroic image of Superman, against the backdrop of Batman's darkness, the Play Arts Kai Superman's exudes hope and honour. The cape and chest of the figure use flexible materials, allowing for multiple poses, including Kal-El's iconic take-off.
The suit is also adorned with details from the character's film design, like the tiny Kryptonian insignia in the waist of the suit, interchangeable hands and an alternative headpiece with heat vision! There is no doubt this will be a great piece to have and match up against Armoured Batman, especially if you are getting the whole series of BVS figures.
---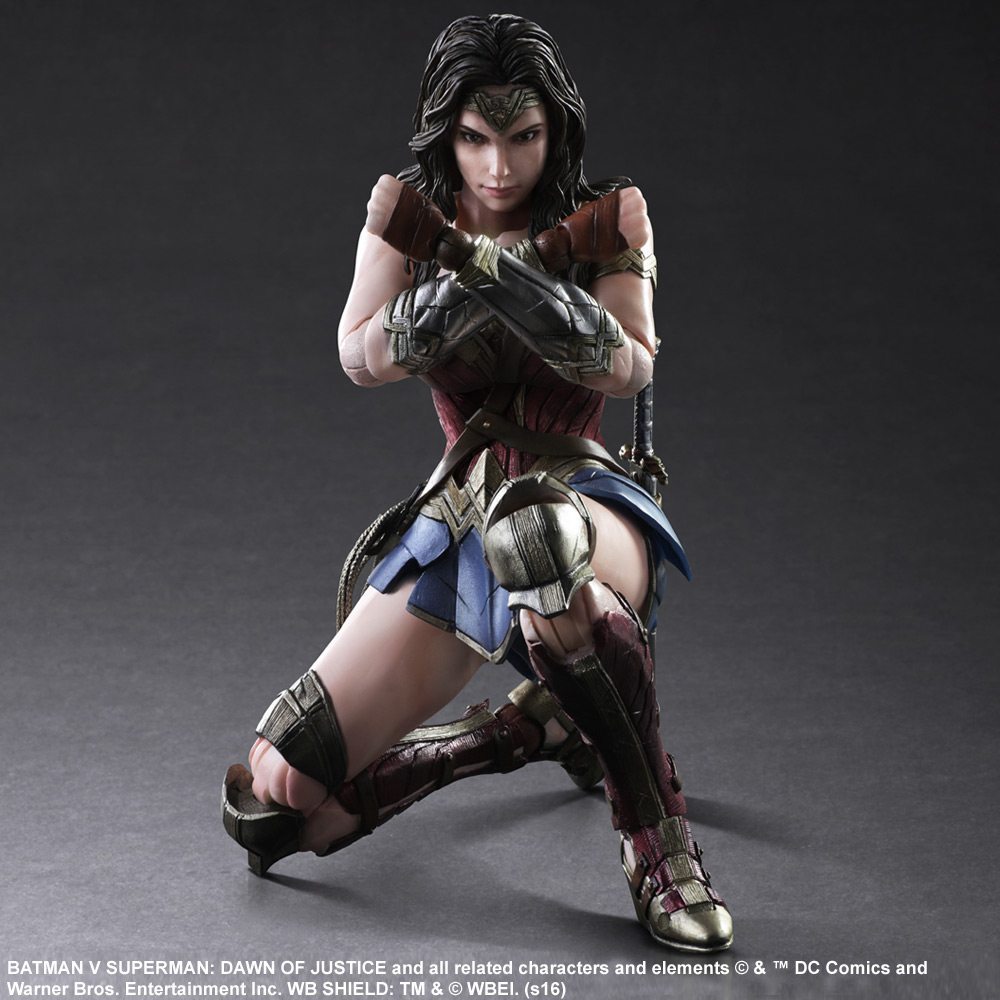 The third of DC's fabled Trinity, Diana Prince AKA Wonder Woman joins the list of wonderful figurines. With a remarkable likeness to Gal Gadot, albeit with a more animated style, the skirt and hair feature flexible materials similar to Superman, and particular detail was paid to the facial features to ensure a dignified yet delicate look to Wonder Woman. Of course, she's is equipped with her Lasso of Truth, her trusty sword and a wonderfully designed shield, I am head over heels in love with this figure, and you should be too!
---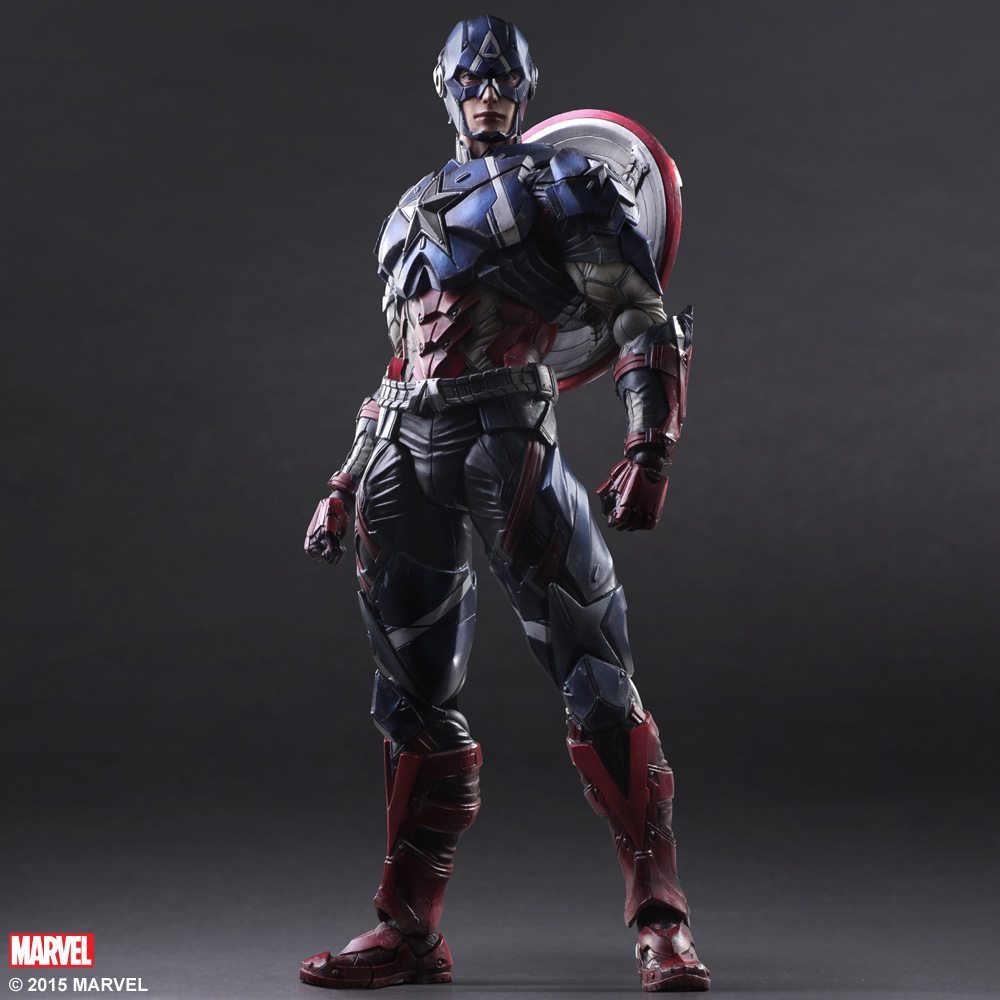 The world's first Super-Soldier makes his mark as the fourth entry in our list. With a more armored and mechanized look, this Captain America wears patriotism proud on his chest. The battle-worn look to his armour is simply stunning, evoking the battles that Steve Rogers has endured throughout the ages.
An added range of articulation enables dynamic posing of Captain America with his iconic shield, and you can easily recreate his acrobatic shield-wielding moves. The new updated look, additional points of articulation, and the iconic shield, are just so easy to fall in love with. This figure is already in stores, so keep a lookout!
---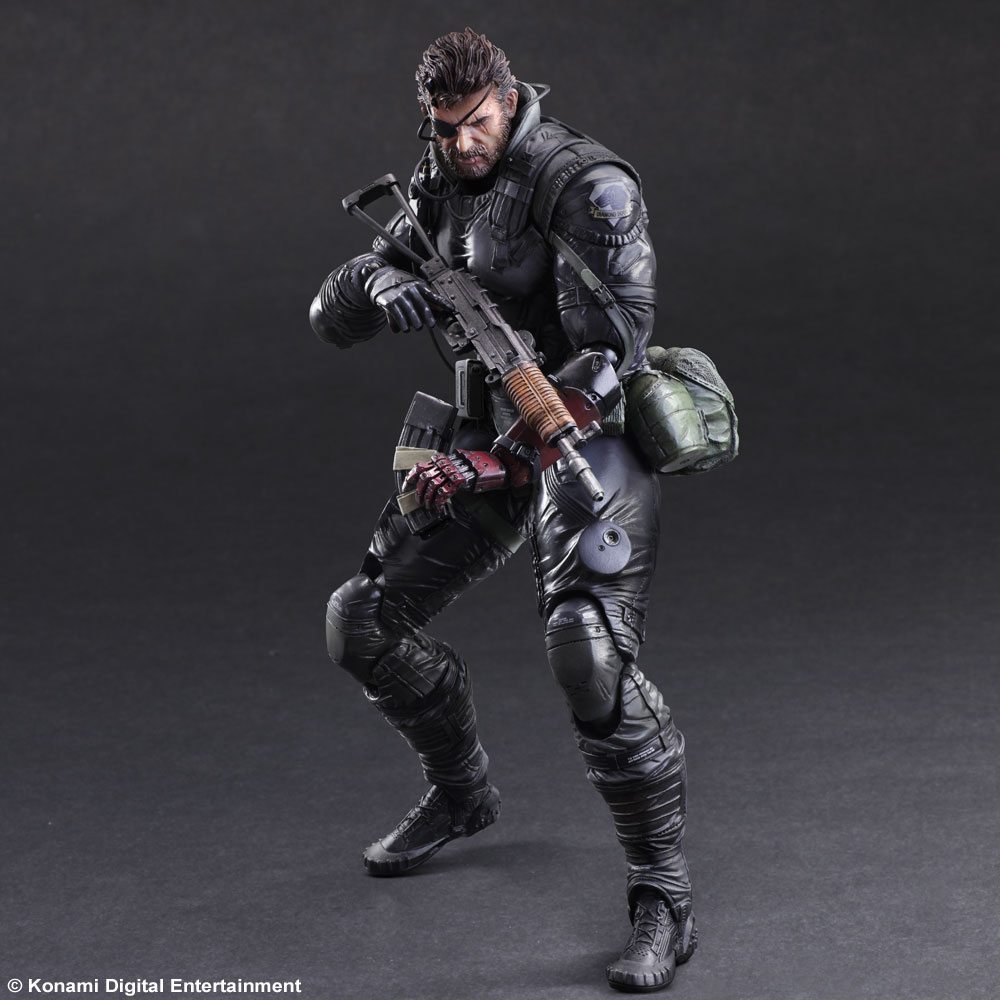 My favourite game series of all time is Hideo Kojima's Metal Gear Solid, and it is no surprise that I absolutely love this Venom Snake figure. With Old Snake in his now signature sneaking suit, the highly detailed figure comes with a variety of armaments, from Snake's pistol, assault rifles, knife and his new metallic left arm. The colouring is extremely well done, giving an emphasis on the way light and shadow hit the different textures of the figure. Venom Snake's pouches are usable as well, allowing you to kit out Snake with most of his accessories. Close attention to detail was also paid to his sneaking boots, which together with the extensive articulation, allows a fan like myself to relive the superb tactical espionage action of Metal Gear Solid.
---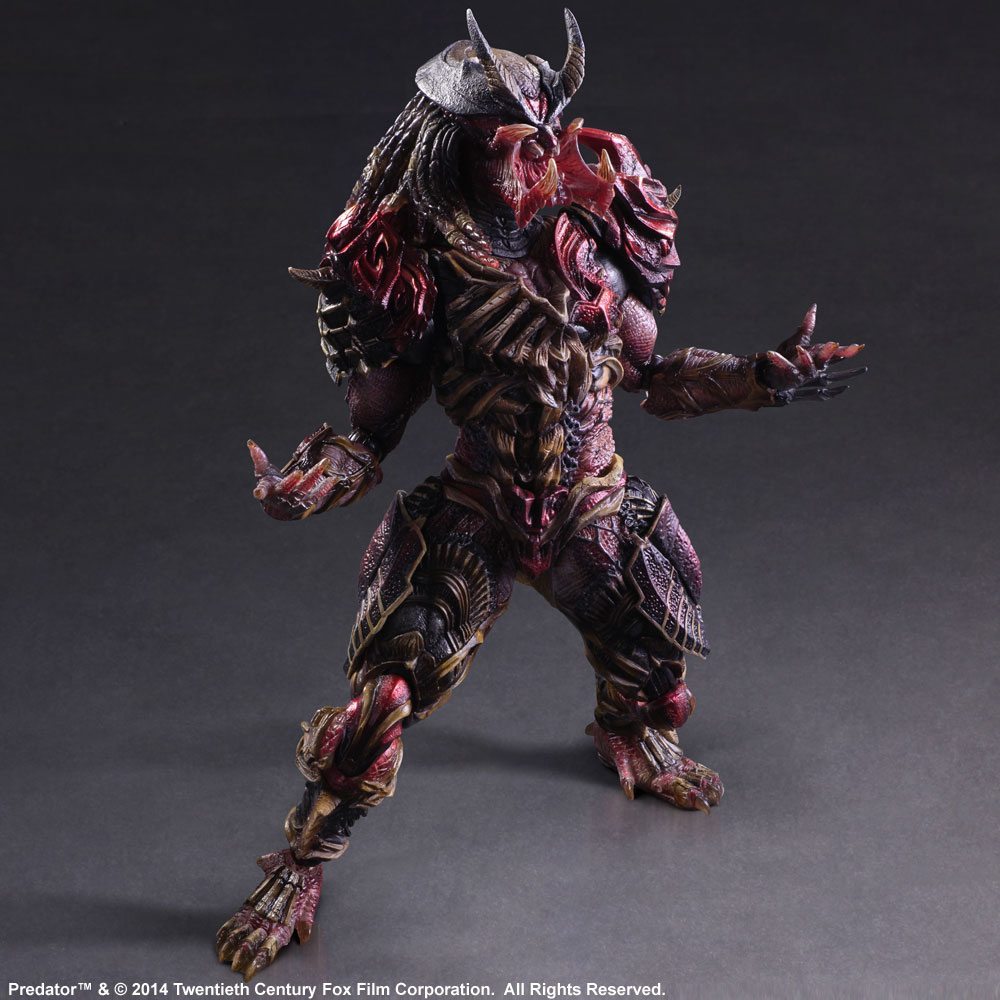 The 1987 classic Predator, starring Arnold Schwarzenegger, not only catapulted the Austrian into megastardom, but it also gave us one of the most powerful hunters in all of pop culture. The Predator is a supreme hunter and is given its due respect in this reimagining of its style. With an armour design of part bone, part armour, the exterior design and mask are also reminiscent of the Japanese Oni.
One of the more terrifying figures in our list, the Predator's combination of bloody flesh, sinister armour and its brutal arsenal of weapons does well to warn the world of its coming. The open mouthpiece is also a great touch. Definitely keep this figure away from the children!
---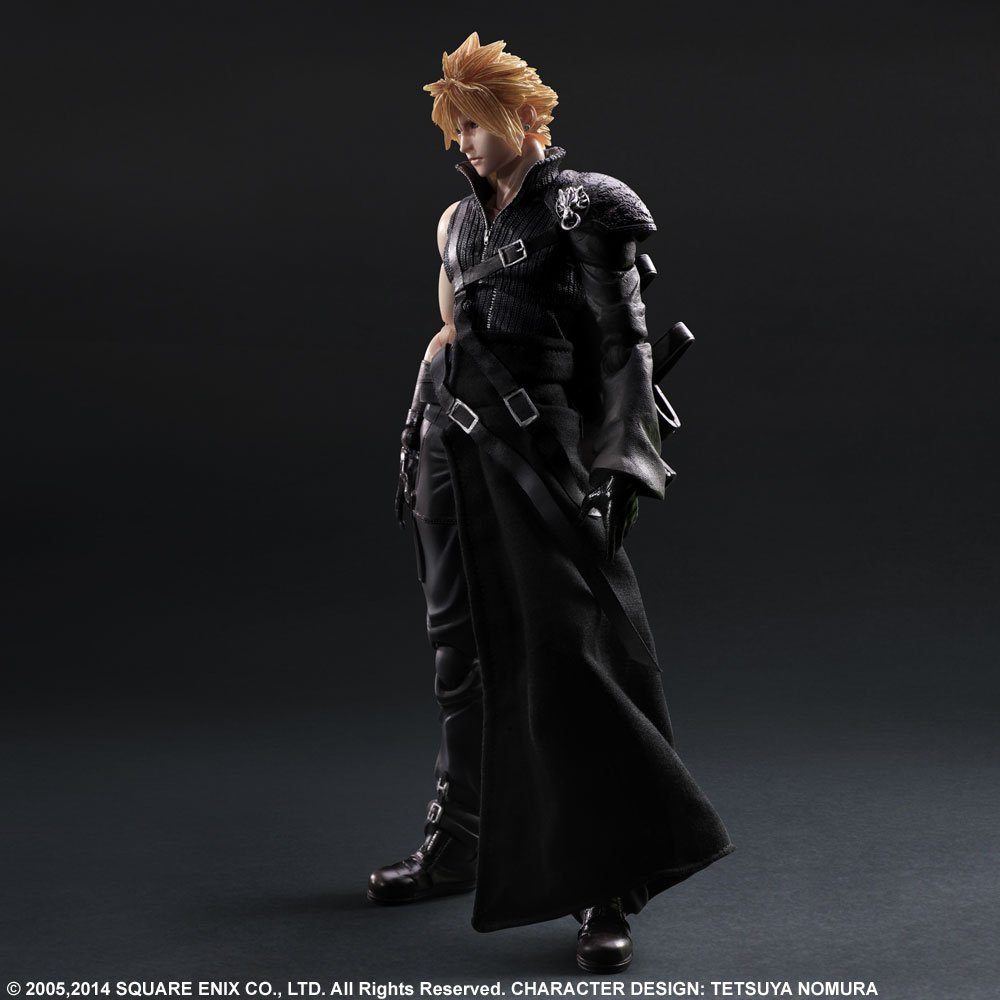 Ah, what would Square Enix be without Final Fantasy? While not the best game in the long-running series, Final Fantasy VII is arguably the most well-known. With its cast of diverse characters and villains, the Advent Children version of Cloud Strife is the best in my humble opinion. With his trademark brooding expression and anime-like hair, the amount of detail paid to one of Square Enix's most famous characters is meticulous.
From the Cloudy Wolf emblem on his shoulder guard to the flaps and straps of his costume, Cloud is realised beautifully. Even better, his Fusion Sword is a combination of 7 different blades, recreating the iconic weapon from Advent Children, and is easily worth the price for this collectable. Cloud is set to hit our shores soon, so pre-order if you want it sitting pretty on your mantle!
Do you have your own awesome collection of amazing figurines and collectibles? Let us know what you think about our list in the comments below! Show off your own collection!
---

Drop a Facebook comment below!