Today marks the launch of the second Closed Beta Test for KARTRIDER: DRIFT, with many racers who registered taking to the tracks on PC and Xbox One. The CBT2 period will run from 4 – 10 June, so racers only have a week to get racing!
While selection for initial registrations for CBT2 were limited, more registrations have opened up for racers who missed out the first time. The additional registration period will take place on 1 June (10:00 GMT+8) till 8 June (09:00 GMT+8), and an announcement will be made on 8 June (15:00 GMT+8).
Before diving in to experience the new content in the CBT2 for KARTRIDER: DRIFT, here are five quick ways to help racers stay ahead of the curve.
#1. New Tracks, New Difficulties
On top of the easier tracks that were introduced in CBT1 to help introduce newbies with racing and drifting, racers who participate in CBT2 will get to race in seven new tracks. These new tracks are designed for higher difficulty levels, which consist of 5 different levels of difficulty, and enable racers to preview the mini-map, allowing them to choose tracks according to their individual skills.
#2. Customise, Customise, Customise
While racing is the bread-and-butter of KARTRIDER: DRIFT, customisation is another beloved aspect of the franchise. Racers can look forward to a good amount of that in KARTRIDER: DRIFT, with a limited selection of karts and characters.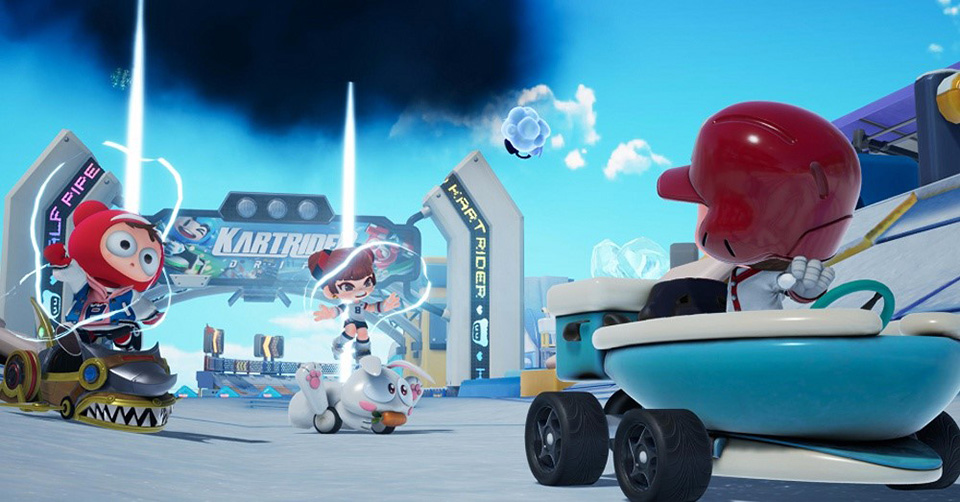 There will be new karts with which to race in, such as the Marathon Kart, which is designed for speed tracks. Endless customisation will be available for CBT2 users! Racers will be able to change the colour of their karts as well as parts such as wheels, boosters, license plates
and more!
As for the characters themselves, there will be four in CBT2, including Dao, Bazzi, Brodi, and an all-new racer in Diz. These characters can be customised with skins to add even more uniqueness to their visual style in-game.
#3. Different Game Modes
The CBT2 for KARTRIDER: DRIFT will feature a series of different game modes to keep racers on their toes. As a multiplayer game, KARTRIDER: DRIFT features two main game modes for multiplayer: Speed Mode and Item Mode. Speed Mode is all about speed and drift, which determines the win, while an Item Mode offers a wide variety of usable items that either grant racers certain buffs, or debuffs at the expense of opponents. These multiplayer modes can be played in individually as well as in a team of two or four, which allows for a more team-oriented racing experience.
Of the two multiplayer modes, Speed Mode is what would appeal most to competitive racers looking to test their skills. The skill-based affair is certainly no easy feat, but that'll only lead to sweeter, more satisfying wins.
There are two additional game modes in single-player. Racing School consists of tutorials which allow new racers to familiarise themselves with the game's controls and mechanics, such as drifting and using items. By completing these missions, racers can earn licenses by grade, which unlocks the next set of missions. There is also Time Attack, which pits racers against their own previous best record, in the form of a shadow which they'll need to beat for practice.
#4. Cross-Play Is Available In CBT2
Aside from being free-to-play, KARTRIDER: DRIFT also supports cross-play, even in CBT2. Racers, whether on PC or Xbox One, can compete with each other on either platform, which means it's much easier for folks to get in on the fun with the low entry barrier.
#5. Get Exclusive Items From The Closed Beta Test!
Racers who participate in CBT2 will be privy to karts that can be claimed and played at login during this period. The login items change with each day, so be sure not to miss out on anything while taking part in the Closed Beta.

Here are the daily login items that racers can claim and enjoy during CBT2:
CBT Day 1~2: Turbo Tortoise Kart (4 June 07:00hrs – 5 June 07:59hrs)
CBT Day 3: Bunny Buggy Kart (5 June 08:00hrs – 7 June 07:59hrs)
CBT Day 4~5: Simian Scrapper Kart (7 June 08:00hrs – 9 June 07:59hrs)
CBT Day 6~7: Deuce Coupe Kart (9 June 08:00hrs – 10 June 21:00hrs)
*Timings above are GMT+8
Additionally, an exclusive item White Cloud Balloon will be given to all racers in the full launch who logs in during CBT2.
With the second Closed Beta Test for KARTRIDER: DRIFT in full steam ahead, we're confident that these handy tips will help smoothen out your racing experience in anticipation of the game's full release.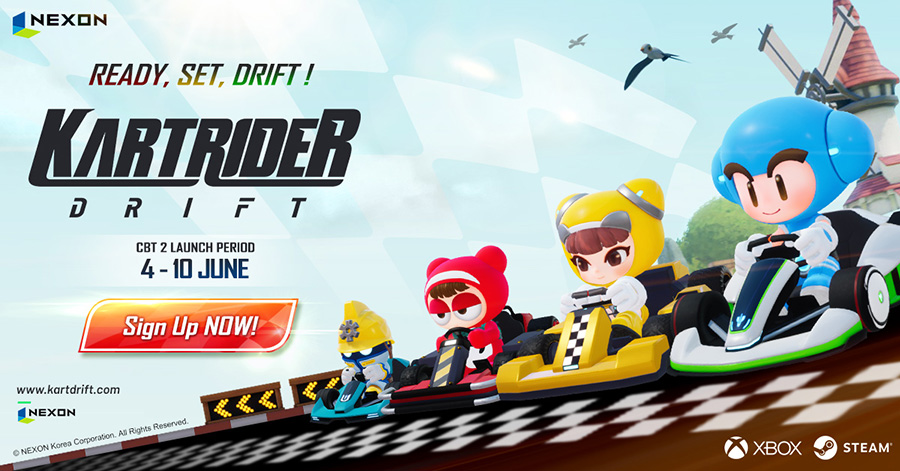 ---

Drop a Facebook comment below!