It's a brand new year, and that means the cinephiles have another year to look forward to at the cinemas. We here at Geek Culture like our flicks, some more than others, but one thing's for certain, we would watch everything if we could.
There are plenty of movies coming our way this year, but here is our list of 40 geek-worthy movies to watch out for in 2017!
---
Alien: Covenant – May 19th
In space, no one can hear you scream. But scream we will if the trailer's anything to judge the 6th entry in the franchise by. The direct sequel to Prometheus (more Fassbender!), we simply cannot wait to step back into that dark and slimy universe once more.
---
Beauty and the Beast – March 16
The remake of the beloved animated film, Emma Watson plays Belle and will be lending her pipes to the iconic tunes of the original. While the CGI-animated household objects appear to be eerily weird, Dan Stevens and Luke Evans are looking great as Beast and Gaston. It's time to relive your childhood and introduce the kids to a classic once more in March!
---
Blade Runner 2049 – October 6th
It's been 35 years since the events of the original Blade Runner and Rick Deckard is decidedly greyer and angrier. Harrison Ford returns alongside co-star Ryan Gosling, who plays a new blade runner who discovers an important secret that could destroy society as we know it.
---
Cars 3 – June 16th
Another Cars? You got it. This time round, the legendary Lightning McQueen is now obsolete against his newer and younger opponents. Will he be able to reclaim his crown as the best with the help of the young technician Cruz Ramirez? We shall find out.
---
Friday the 13th – October 13th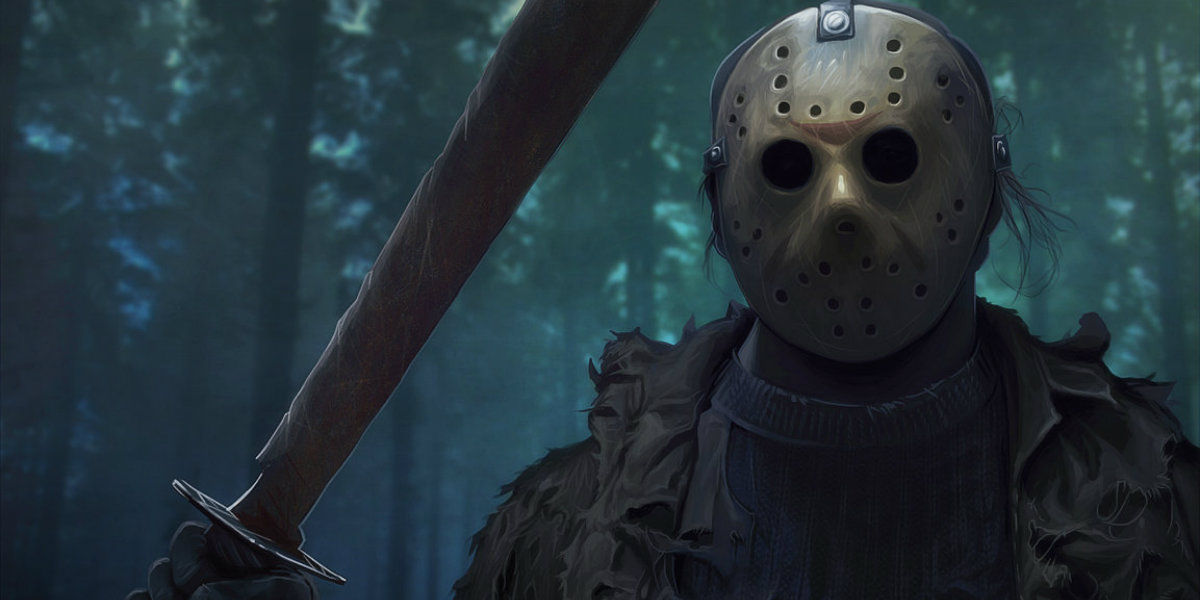 It seems that reboots will never die, just like Jason Voorhees. It appears this new instalment will be another remake/reboot of the Friday the 13th we have come to know and love/hate. Like it or not, it's always easy to make an entertaining time out of violence and scares, so come at us, Jason!
---
Ghost in The Shell – March 29th
The Major caused quite an uproar when it was revealed that ScarJo was going to be playing her, while the controversy stirs, put that aside and just be excited we are getting a live-action rendition of a classic anime/manga. If you are a true geek, you will already be salivating with anticipation.
---
God Particle – October 27th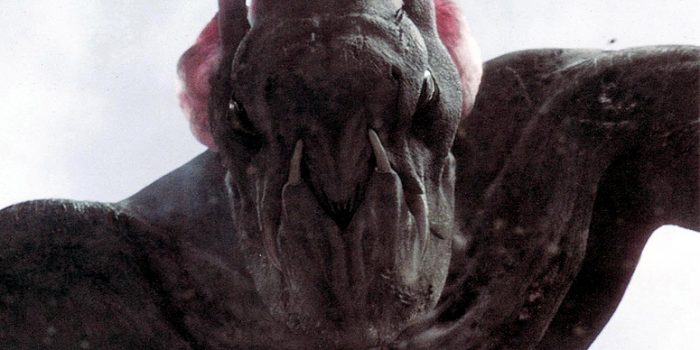 After 10 Cloverfield Lane, we will be getting the third film in the shared Cloverfield universe this year. J.J. Abrams can do no wrong these days, so it will be exciting to see what he can bring to another man-vs-science horror flick.
---
Guardians of The Galaxy Vol. 2 – May 5th
The first was easily one of the best films ever to grace the silver screen, and the second is highly anticipated for those good reasons. With the team back together and more adventures to follow, Baby Groot just seals the deal as Star-Lord and the rest of the crew journey through the cosmos.
---
John Wick: Chapter 2 – February 10th
Keanu Reeves is a badass. The Matrix was a start but John Wick definitely made it undeniable. The first film was a tight, fast-paced affair that got straight into the action without sacrificing any story beats. If the sequel can be as good, we are in for an awesome time.
---
Kingsman: The Golden Circle – October 6th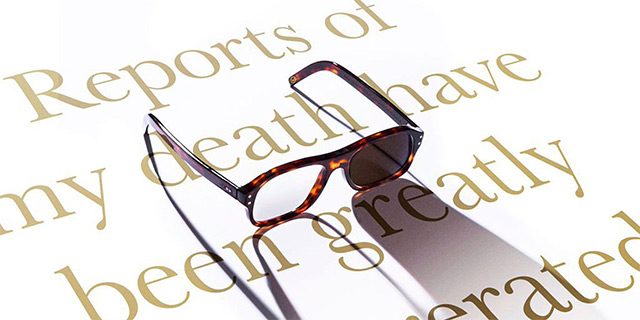 Who knew being gentlemen could be so deadly? The new age of spy movies has a new coat of paint on it, with the old cliches turned into an entertaining affair with the first Kingsman. The return of Eggsy and Merlin bodes well for the film if the original's tone and pace can be maintained. Keep an eye on this one for sure.
---
Jumanji – December 22
Dwayne "The Rock" Johnson has been on a roll, landing leading man roles left, right, and centre, even a 22-year-old film is no match for his charismatic personality. A spiritual continuation of the 1995 film, expect more shenanigans with Kevin Hart, Jack Black, Karen Gillan, and Nick Jonas completing the cast.
---
Justice League – November 17th
The culmination of DC's efforts to create a superhero ensemble film, Justice League will bring together Ben Affleck, Gal Gadot, Henry Cavill, Jason Momoa, Ezra Miller, and Ray Fisher as the Justice League to protect Earth from Steppenwolf and the Parademons. Expect action, explosions, and hopefully some amusing one-liners to keep it fresh.
---
Kong: Skull Island – March 10th
Kong is back, and the film seems to have both serious and lighthearted elements that hopefully will not affect the story adversely. Tom Hiddleston lends his star power to the adaptation of the 1933 original, and we hope Kong is as menacing as they are making it out to be.
---
The LEGO Batman Movie – February 10th
Following the massive success of The LEGO Movie, the breakout star of Batman returns and goes on a personal journey to discover who he really is and struggles with teamwork, friendship, and a new sidekick. The Joker makes an appearance alongside many of Batman's obscure rogues' gallery, so a fun time to be had is for certain!
---
Logan – March 3rd
The next R-rated comic book movie, Logan follows Hugh Jackman in his last outing as Wolverine, fighting to protect his clone, X-23, from the nefarious government. Professor X himself is back as well, with a darker tone to the film, expect more violence and grit than ever before.
---
Pirates of the Caribbean: Dead Men Tell No Tales – May 26th

Jack Sparrow returns, this time being pursued by an old rival, Captain Salazar, with his ghostly crew of pirates in tow. Having escaped from the Devil's Triangle, Salazar is after every pirate at sea, will Jack be able to obtain the Trident of Poseidon and defeat Salazar? We'll sea (couldn't resist!) how it all pans out in May.
---
Power Rangers – March 24th
Brightly coloured suits? A robot companion? A speaking head in a tube? We are not back in the 90s, but we do have a new Power Rangers film coming in 2017. Featuring a futuristic design of the original characters, the Rangers will face-off against Rita Repulsa and Goldar, and there will most certainly be some Megazord action! Score one for nostalgia.
---
Resident Evil: The Final Chapter – Feb 2nd
Will it be the final chapter? Some of us certainly hope so, but the zombie franchise seems to roll on and on with each entry. Milla Jovovich returns as Alice and we can expect more rotting corpses and crazy stunts, that's always a good time in our book.
---
Saw Legacy – Unconfirmed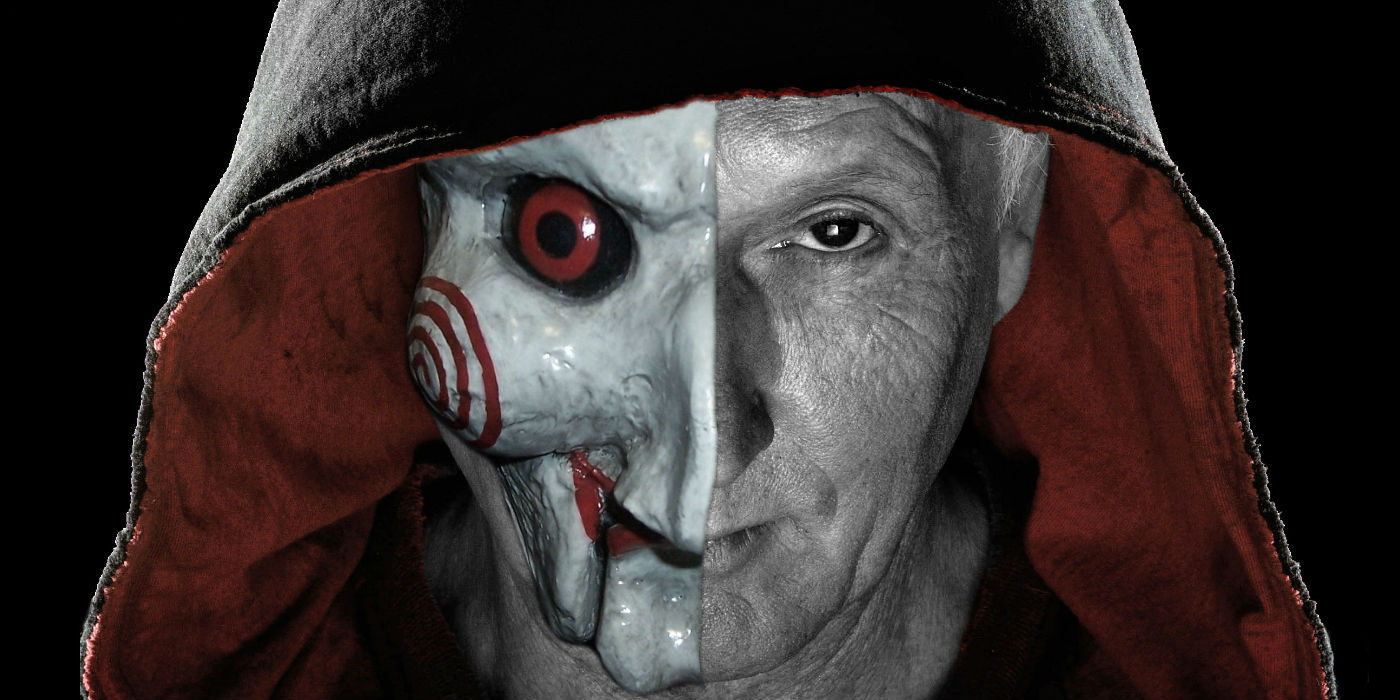 This series has gone to some really weird places. While much of the film has been kept under wraps, we do hope that we get to see more of Jigsaw and his over-arching message that has been muddled over the years by sequels after sequel. Gore always attracts an audience, and we want a good story to come along with it. Here's hoping!
---
Spider-Man: Homecoming – July 7th
Tom Holland's debut in Captain America: Civil War was simply stunning. The wisecracking youngin known as Peter Parker will now have his shot at yet another solo movie. Stung by The Amazing Spider-Man 2, we look forward to more laughs and adrenaline-pumping action in Holland's take on the friendly neighbourhood Spider-Man!
---
Star Wars: Episode VIII – December 15th
After The Force Awakens and Rogue One? Just make it December already. It will also possibly the last time we see Carrie Fisher as General Leia Organa, so bring tissues.
---
The Dark Tower – July 28th
This project seemed to have been gestating for years to no avail, but now it will finally be made into reality. Stephen King's Gunslinger universe is some awesome fantasy treasure box, and we hope Idris Elba can carry all our hopes and make our dreams come true.
---
The Fate of the Furious – April 14th
The franchise that keeps on giving. Forget the fast cars and the hot babes, it's all about espionage and balls-to-the-walls action set pieces to melt our faces. It's a guilty pleasure to watch the series, and we are definitely not sorry about that.
---
The Mummy – June 9th
Part of Universal's attempt to bring back their classic monsters to modern times, Tom Cruise leads the reboot of The Mummy and could possibly energise/doom the entire cinematic universe. That alone is worth checking this flick out!
---
T2 Trainspotting – February 10th
Set 20 years after the original, Ewan McGregor returns in the sequel to the quintessential black comedy crime drama helmed by Danny Boyle. With the original cast all back, we expect the same brand of black humour that made the first one a cult classic.
---
Transformers: The Last Knight – June 22nd
Not much is known about Michael Bay's last swing with the Autobots. What we do know is there will be Nazi imagery, Optimus Prime possibly turning evil and more Dinobots. How could you go wrong with that?
---
Valerian and the City of a Thousand Planets – July 21st
Luc Besson and space operas? A match made in cinematic heaven some might say. A story about a government trying to maintain order never goes to plan, and add in some sinister force that threatens all of mankind, and we have a potential winner. The colours alone make us want to see the film over and over again, let's just hope the story is good.
---
War for the Planet of the Apes – July 14th
Coming after Dawn of the Planet of the Apes, Caesar and his fellow primates are locked in a war with humankind, the final war that might determine the fate of the Earth. Woody Harrelson stars as the human adversary to Andy Serkis's Caesar, and we are extremely happy to have the chance to witness this titanic clash.
---
World War Z 2 – Unconfirmed
Drawing more from the source material to create more stories to tell may prove to be a masterstroke. The original World War Z divided opinions, but the mass swarms of zombies still frighten till this day. Perhaps a more interesting narrative will help this time.
---
Wonder Woman – June 2nd
Gal Gadot's performance in Batman v Superman was a breath of fresh air, giving the Amazon princess a regal air while displaying her confident nature. Her solo film seems to continue in that regard, telling the story of Wonder Woman's origin and her dalliance with a certain Steve Trevor (Chris Pine), we want more badass fighting sequences and that guitar theme!
---
Thor: Ragnarok – November 3rd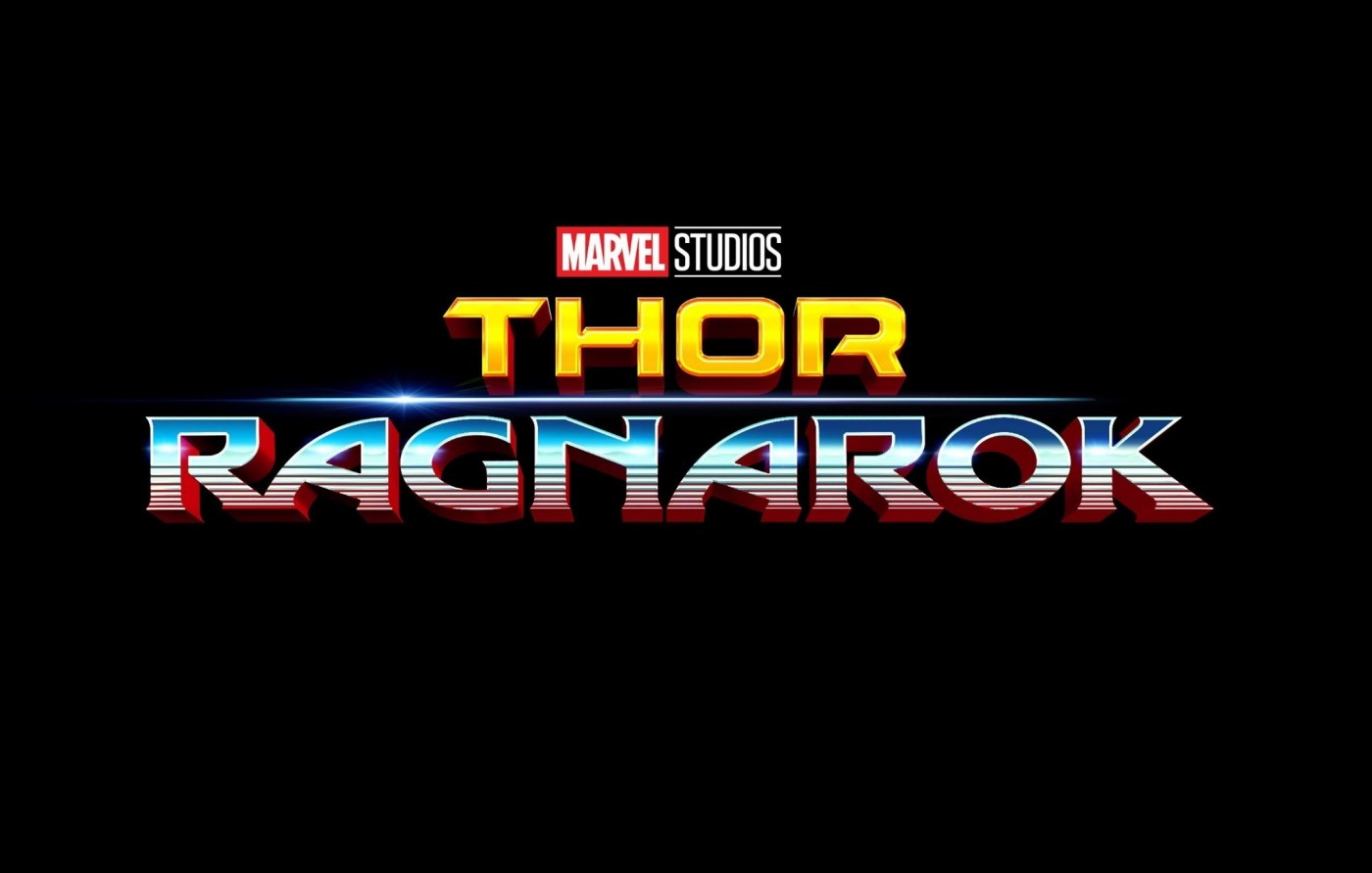 With the Hulk making an appearance and a possible World War Hulk scenario, that alone makes Thor: Ragnarok an interesting prospect. Add in Doctor Strange, and this could be one of the most fun films this year. Marvel seldom put its foot wrong, and we expect nothing less than good from Thor's third outing.
---
xXx: The Return of Xander Cage – January 19th
Vin Diesel is back as extreme athlete Xander Cage, who once more has to display his extreme sports chops and gets caught up in a web of lies, conspiracy and corruption. Donnie Yen, Tony Jaa, Ruby Rose, and Deepika Padukone all join Vin Diesel in his third xXx film.
---
Chasing the Dragon – Unconfirmed
Even Hong Kong is not immune to remakes. But when they do gangster crime drama these folks are second to none so let's forgive them for the rehash. Throw in Andy Lau and Donnie Yen into the mix and we're golden.
---
Dynasty Warriors – Unconfirmed
Video games to live action movies have never gone well. Though this time round it's based on the title that's known for it's camp. Chinese lore meets 300? Only time will tell.
---
Initial D 2 – Unconfirmed
Ten years in the making, we still have yet to see if Jay Chou will find his place with Ryousuke's team. Production has been marred with every delay possible and as we enter into another year, perhaps the time is ripe to offer up some fan service.
---
Europe Raiders – Unconfirmed
Franchises are big money and with this being the third outing, there's no stopping Tony Leung Chiu-wai and Kris Wu from raking in the big bucks. Pairing a veteran with a new face is the oldest trick in the book because it allows for the franchise to live on and one just like…
---
Ip Man 4 – Unconfirmed
You'd think three movies was enough but with Donnie Yen's stock at an all-time high, there's simply no reason to stop.
---
SPL 3 – Unconfirmed
Perhaps the most hard-hitting action we've seen in modern cinema. SPL gives its actors plenty of wriggle room considering how the previous movies ended. Think about this, your favourite action stars returning to the fray as totally new characters goes down well with us. Can we see all of them return, please?