Watch a movie, anime, or television series, play a game, read a book or comic. Fall in love with the story, setting, and/or characters. Buy fandom-related content, from official merchandise to fan-created works. Rinse and repeat across different fandoms – it's standard practice for the geek community, and a familiar experience to boot.
Within the circle, there are those who demonstrate a liking for aesthetics or collectible items, such as acrylic charms, prints, and figurines; others, meanwhile, prefer more practical choices.
An example of the latter would be a bag, which serves as one's trusty and handy companion to bring around, but does not receive as much popularity as, say, t-shirts or notebooks. That's not necessarily a bad thing, however – it simply translates to more variety for a smaller crowd.
In the spirit of geekdom, we have listed down 10 quirky bags themed after various fandoms and genres for the resident geek. Bring on your big geek energy, people!
---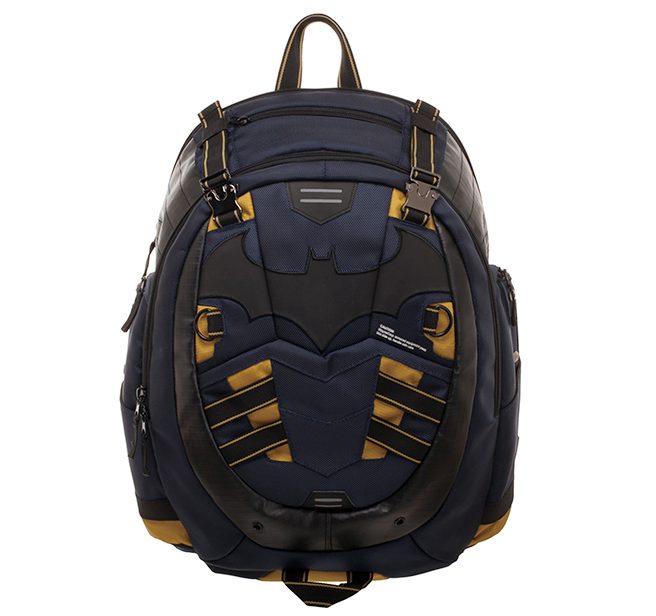 Na na na na na na, Batma-a-a-a-a-an…okay, not really. Instead of a song for Gotham's caped vigilante, it's one for the Batman Backpack, which has expertly retained the man's DNA. Decked out in a dark, minimalistic, and classy design, it proudly bears the bat insignia, alongside the oh-so-familiar yellow accents of Batman's utility belt. The compact build also comes with five zipper pockets and two side pockets to allow for more space and better storage management.
---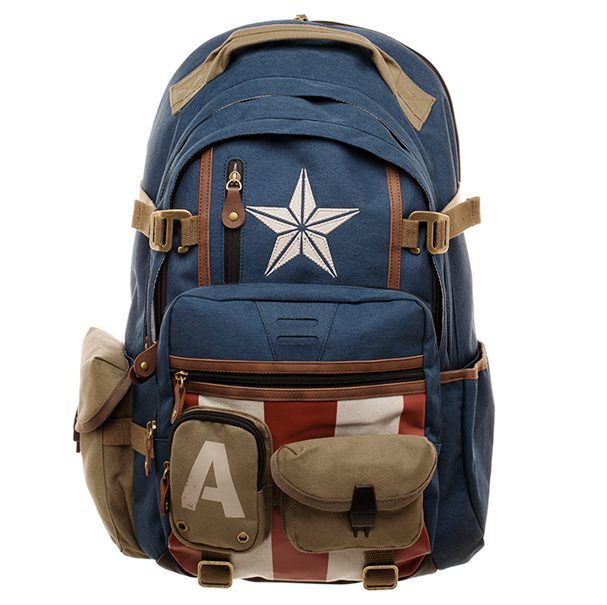 The original suit colours of Captain America can be a little gaudy, so it's in good taste that ThinkGeek's Captain America WWII Backpack sports the more faded, less saturated hues of the shield-wielding hero's early costume. Equipped with seven zipper pockets, side pockets on each side, and an adjustable shoulder strap, the masterful blend of Cap's signature elements and utility makes this an ideal pick for fans – and at a great timing, too, with all that hype surrounding Avengers: Endgame.
---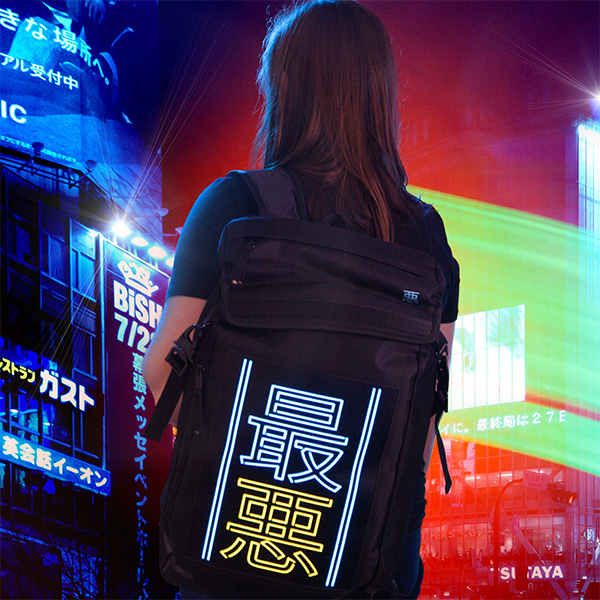 A ThinkGeek exclusive, the Cyberpunk 17 "The Worst" EL Backpack is obnoxiously – or tastefully, depending on one's personal preferences – flashy, attractive, and eye-catching. It certainly makes for a great conversation starter, especially with its electroluminescent panel that allows for three modes: constant light-up, blinking, and rapid blinking. The padded, adjustable shoulder straps and a secondary compartment also means comfort and storage convenience have been taken care of; the touch of humour (the kanji translates to "The Worst" in English) is but an added bonus.
---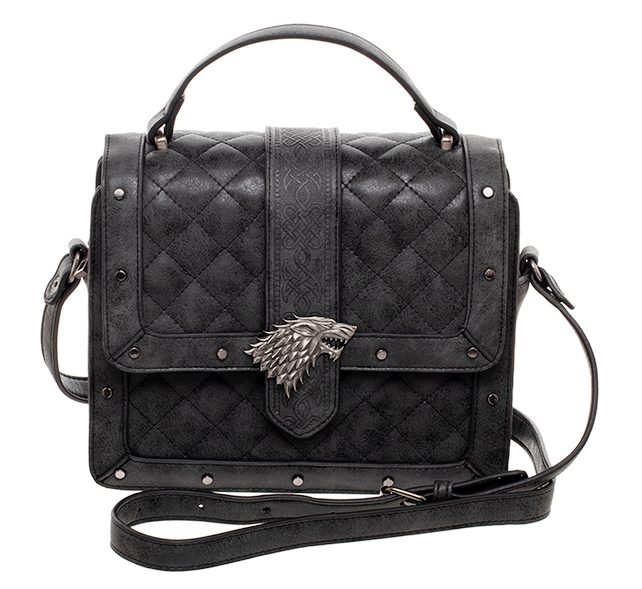 What's one way of showing allegiance to your favourite House in Game of Thrones (GoT)? Carrying a handbag that features elements of said House, that's what. The GoT House Stark Handbag calls to fans of the Winterfell rulers with its simple, elegant fashion, where the prominent House Stark crest rests upon the faux leather-weaved body. Just keep it away from King's Landing, yeah?
---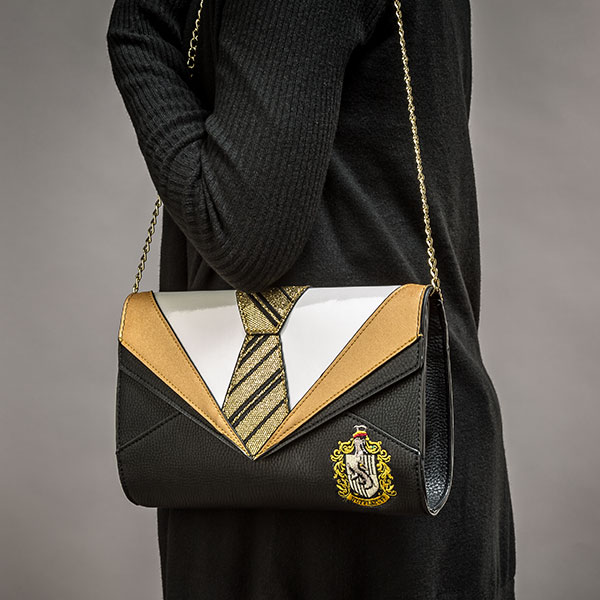 10 points to Gryffindor! Or Hufflepuff…or Ravenclaw…or Slytherin, yeah, you get the idea. With the Harry Potter Uniform Clutch with Shoulder Chain, Potterheads can choose to represent their House in all its uniform-clad colour glory, or opt for the one they want to be sorted into but aren't. The presence of a 13-inch, gold-painted chain brings an added touch of classiness, while its 10-inch-by-6.5-inch body ensures that basic necessities, such as phones and wallet, have enough room. An iPad would be a tough fit, though.
---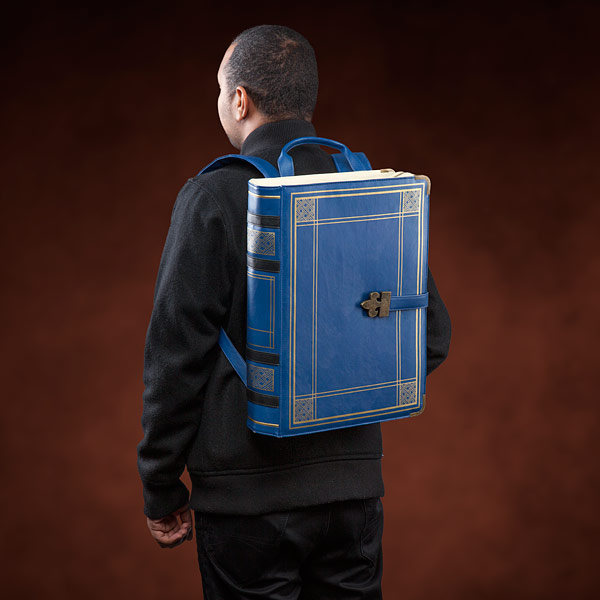 The Olde Book Backpack looks like a book, and also holds books. Boasting a fun, quirky appearance, it also takes into account the user's comfort level – the pair of adjustable backpack straps, and tablet-cum-pocket pocket on the inside are both lightly padded. A nifty design touch comes into play when the bag is fully unzipped, resulting in it laying flat on a surface, which should be something bookworms appreciate, since it's highly reminiscent of an opened book.
---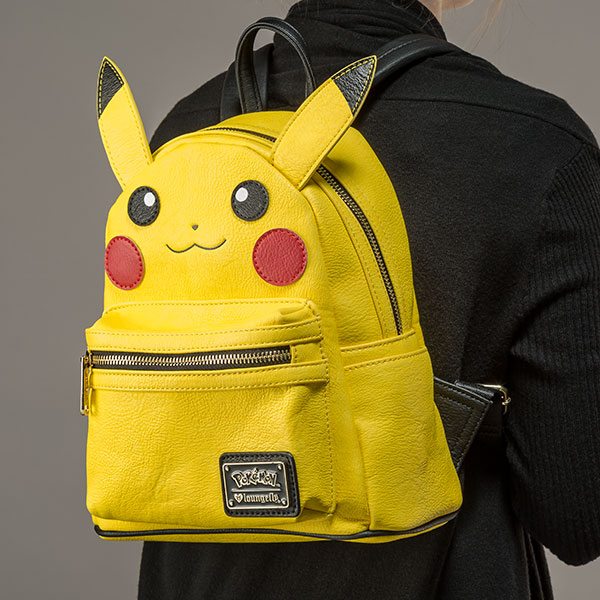 Repels, check. Berries, check. Hyper Potions, check. Ultra Balls, check. The backpack in the Pokemon games has been brought over to real life, except it now takes up the shape of Pikachu, and stores real-life items. Featuring a fully-lined interior, front-zippered pocket, and a double-zipped main storage component, this 10.5 inch-tall faux leather knapsack is drenched in the vibrant yellow of everyone's favourite electric mouse, and would serve as a trusty friend to aspiring Pókemon Masters.
---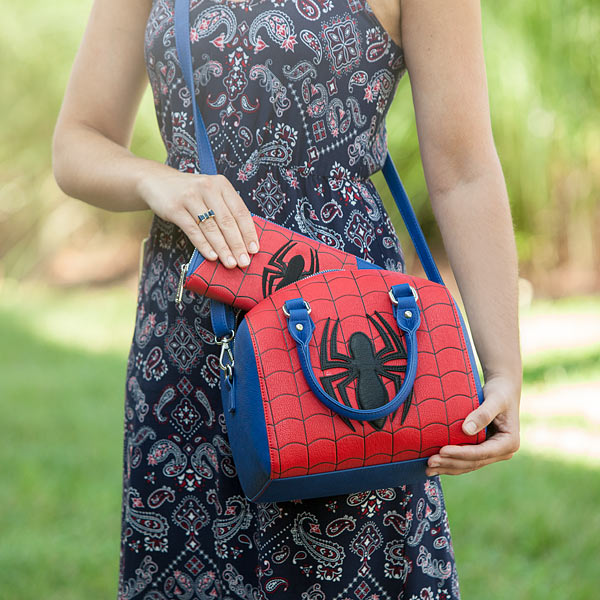 "Spider-Man, Spider-Man. This bag is for the spider-fan", or so goes ThinkGeek's description of the purse. Indeed, dripping with the striking red-and-blue hues of the webslinger's costume is the Spider-Man Duffel Purse, which also sports a large spider logo on the front and back sides. It's a bold proclamation of one's love for Spidey, and a subtle tone-on-tone Marvel logo on the lining only serves to complement the whole thematic aesthetic. The addition of a detachable shoulder strap allows users to sling the purse across their shoulder, too, just like the resident webslinger himself. Swoosh.
---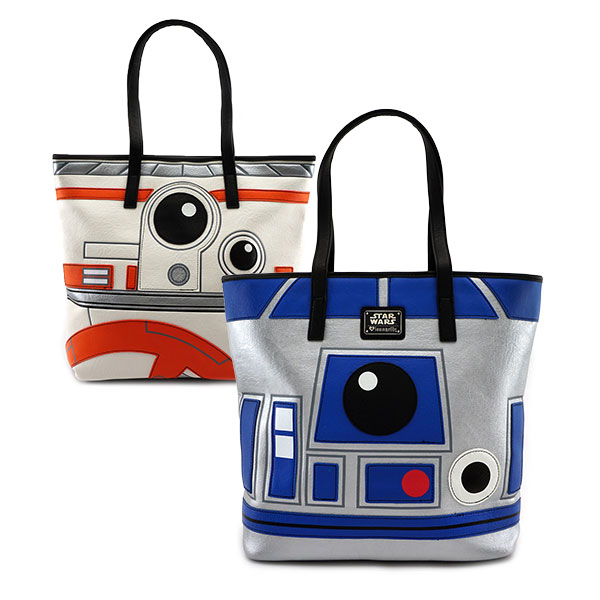 Out with the old and in with the new? This Star Wars two-sided faux leather tote bag brings the best of both worlds together in the form of the galaxy's most beloved robotic sidekick duo, R2-D2 and BB-8 (sorry, C3PO!). Where the former droid presents a fresh, modern appearance, the latter makes for a memorable blast to the past, with both sporting the respective colour schemes of their on-screen counterparts. The bag's black fabric inner walls, tucked under a convenient magnetic metal clasp, will come adorned with heart patterns of R2-D2 and BB-8 as well, which is quite a nice touch.
---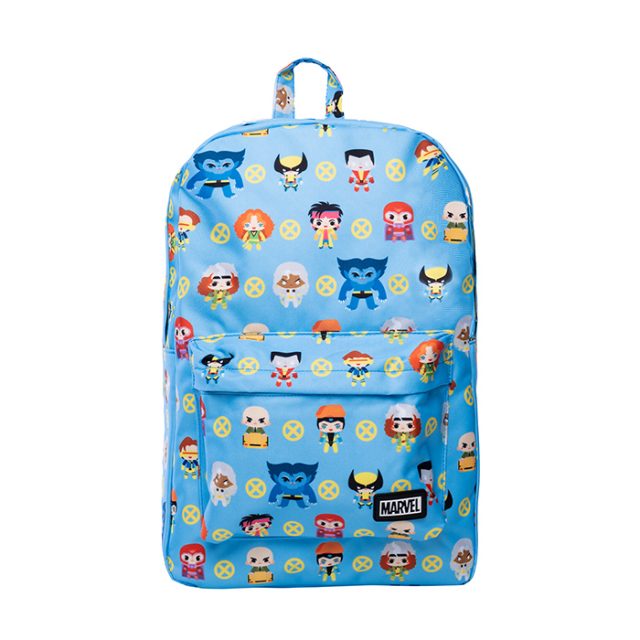 The mutant gang's all here – as bite-sized figures, that is! From Professor X and Wolverine to Cyclops and Magneto, the X-Men team has been correctly scaled down to adorable, tiny heroes as part of the bag design. With two zipper pockets and an adjustable shoulder strap, the X-Men Chibi Backpack boasts fairly standard functionality, but that x-tra dose of cuteness certainly adds to its charm and overall appeal. D'aww!
---
In video games, a backpack is an important element of gameplay, for it grants players access to the inventory, where the most powerful and useful weapons, items, and the like are stored. Likewise, having a good bag in real life would prove to be helpful, too, especially for those who like to wander or explore the world outside of their homes.
The list above has shown that it's possible to combine stylish flair with utility, so individuals need not hold back on flaunting their geeky side – from the vast world of superheroes and magical realm of Hogwarts to a galaxy far, far away, there are always options available to celebrate one's love for a fandom, starting from these bags.
Si Jia is a casual geek at heart – or as casual as someone with Sephiroth's theme on her Spotify playlist can get. A fan of movies, games, and Japanese culture, Si Jia's greatest weakness is the Steam Summer Sale. Or any Steam sale, really.
---

Drop a Facebook comment below!

---