Let's face it, to some of us, learning about chemical elements might have been a challenge. If only the ones which we see in the textbooks were as colourful and vibrant as these!
Created by a customer LEGO design company, We Love What You Build (WLWYB), their periodic table of LEGO colours is a great mix of science and aesthetic design sense. The new 2021 v2.0 of a periodic table features 65 different colours and 12 shapes of LEGO parts makes for a great conversation starter in any geeky home.
Categorized similarly to the scientific periodic table, the LEGO periodic table allows for builders and designers alike to enjoy and differentiate bricks official LEGO has produced over the years. There is also a table of contents in alphabetical order to find the colour of each brick easier.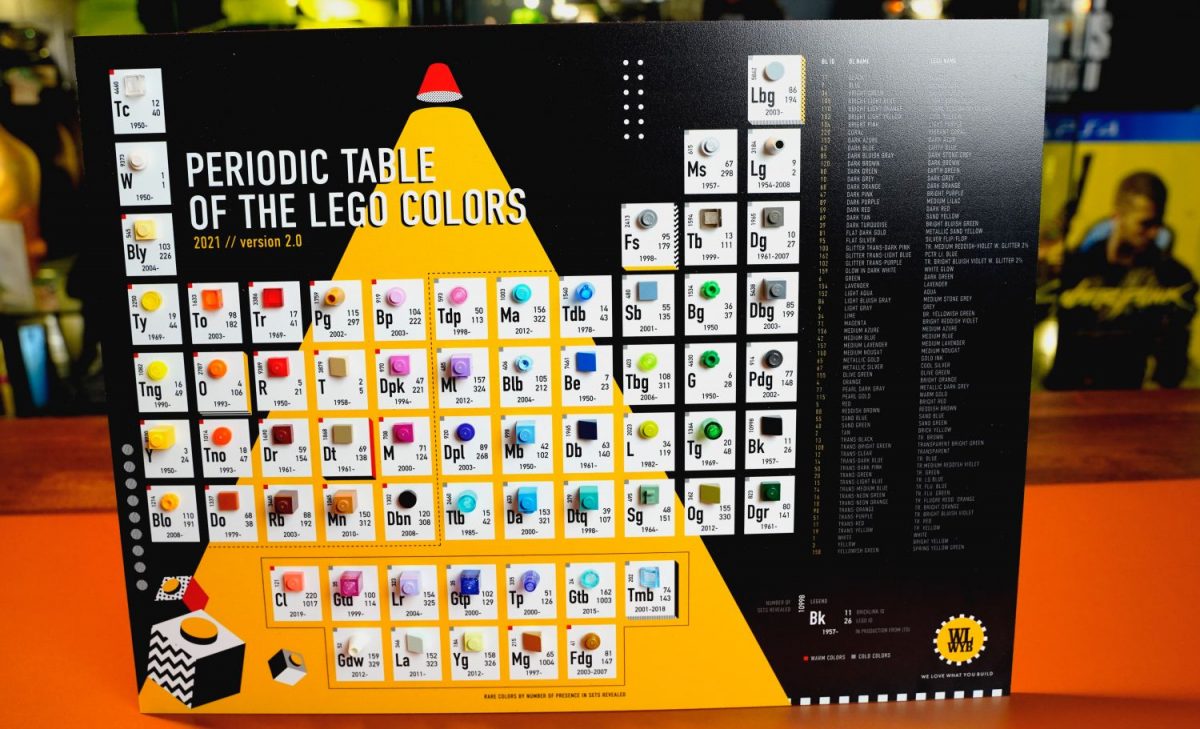 Each lego brick has a box that has a shortened name of the LEGO brick, a Bricklink ID, how many sets the brick is found in, and the year the piece was manufactured. Some bricks have end manufacturing dates too, in other words, they are super rare to find in current day sets.
In the left-hand corner of the box, the red box indicates warm colours while the grey box in the underlined section shows the cool colours of the box. The separated boxes at the bottom of the board show the rarer blocks that have been featured in LEGO sets.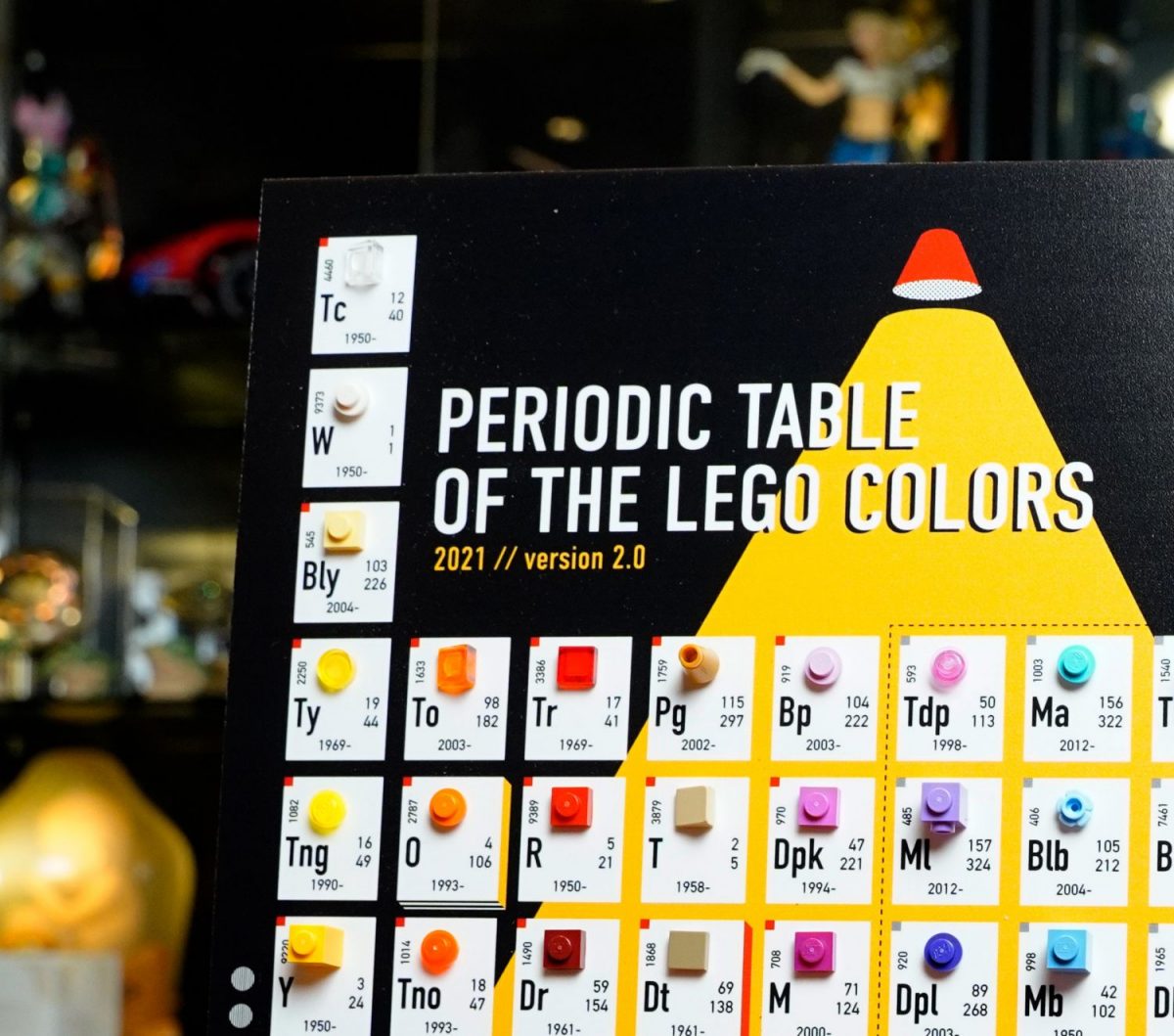 Not only does the board spruce up your background in zoom meetings, but some bricks also glow-in-the-dark, making your room even cooler at night. With no assembling required and weighing 345 grams, the periodic table is an easy fix to liven up any room. It is important to note that there are no tools and accessories provided to hang the periodic table up.
WLWYB aims to improve everybody's colour skills while making a funky and interesting design piece. The periodic table is a great gift for anybody. For big LEGO fans or even colour enthusiasts and interior designers who need easy access to the rainbow, the periodic table is perfect for practical or decorative purposes. 
BUY OR WIN!
The periodic table will cost you US$39.95, with free worldwide shipping so you can share your love for LEGO anywhere in the world.
If you're planning to buy one for yourself or a friend, be sure to use our discount code "GC10OFF" to get 10% OFF your order (valid till 9 March 2021) when you check out on WLWYBs website.
Or, you could stand to WIN a LEGO Periodic Table for yourself, all you have to do is to leave a Facebook comment below and tell us "What LEGO colour are you?", and we'll randomly pick a winner on 14 March 2021. Please note that this giveaway is open only to Singapore residents. Good luck!
---

Drop a Facebook comment below!