The first rule when buying electronics as a gift is to ensure that the gadget is charged and ready to go.
The second is to make sure you're not the tech support 24/7.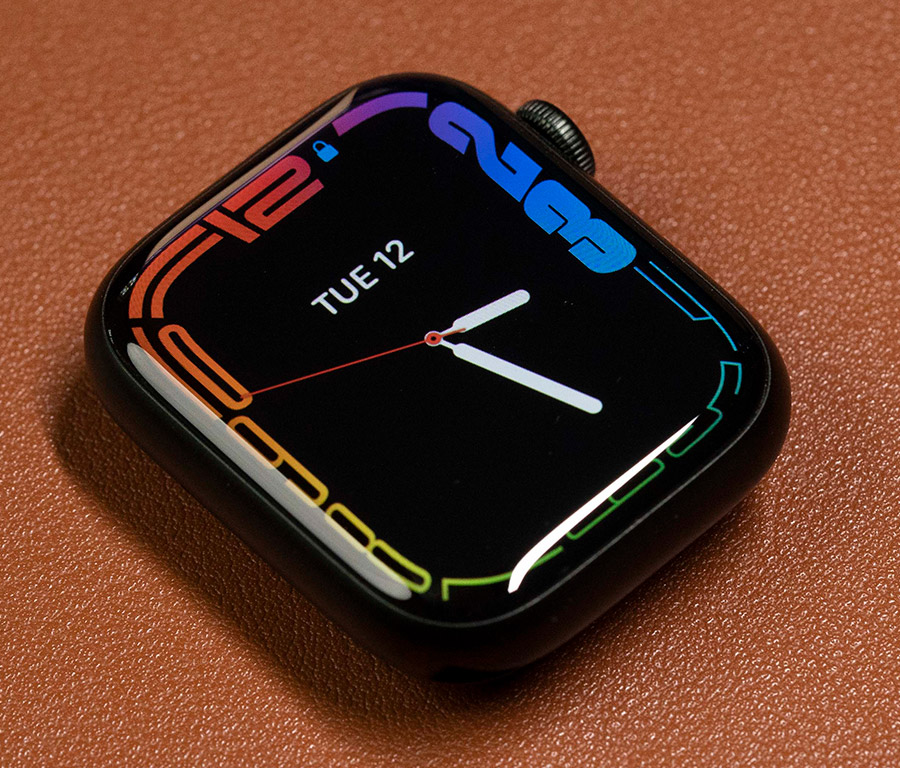 When it comes to modern electronics and endless software updates, users sometimes do need one thing off their minds. With the Apple iPhone and Apple Watch in its respective 14th and 6th year of production, the phone has become ubiquitous, while the Apple Watch, which is the world's best-selling wrist watch, is likely only getting started.
Largely, adoption (or lack of it) comes down to price and cost, but if you'd like peace of mind, such things don't have a price tag to them.
This is especially so as the world grows increasingly grey and the elderly tend to live alone. If you live apart from your grandparents or aging parents, getting an Apple Watch with its built-in fall detection feature might be the best decision this holiday season.
Initially available with the Apple Watch Series 4 (2019), the fall detection feature is getting plenty of attention these days. Given that the feature had some time in the oven, getting it with the affordable entry-level Apple Watch SE, sounds like a good starting point.
During setup, there'll be an option to key in your medical ID and emergency contacts. Once that is done, head over to your settings on the Apple iPhone and tap the My Watch tab. Turn on Emergency SOS, then toggle Fall Detection "On".
From here, in the event you or someone you love has taken a hard fall while wearing the watch, the device would vibrate, sound an alarm, and display an alert. The idea here is to allow the watch to know if you're okay and no further action is necessary. If you're conscious, there will be an option on the screen to turn off the alert.
Otherwise, the next phase kicks into play after the first minute. With the information provided via Emergency SOS, the Apple Watch will then call the ambulance. Concurrently, it will send your location to your emergency contacts alerting them of where you've taken the fall.
Putting this into context, this feature really helps especially if you're not by your elderly relation all the time. If you're an active sportsperson, this feature could very well come into play as well. We've read of solo cyclists making full use of this feature when they've taken a particularly nasty spill. While the youth might feel like they are invincible, it takes a reality check and a brush with danger to realize that might not always be the case.
If you're skimping out on cost, getting the non-celluar Apple Watches would work as well. The only additional caveat would be that a connected iPhone needs to be nearby in order for the watch to dial out.
Outside of fall detection, we have the other mainstays of heart rate monitoring. While it might have been a feature seen with past Apple Watches, the boon is having the watch alert you once an irregular heartbeat is detected. This way, hopefully, you'd be able to nip the issue in the bud and get your heart checked out before a major incident happens. Day-to-day, you'll be able to monitor one's regular heart rate via the Health app which is pretty standard at this juncture.
If you simply need a fancy reason to get an Apple Watch, check out their assistive touch feature –
By now you would have already realized the additional cost of making full use of the Apple Watch would be to get an iPhone in the first place. The most "affordable" combination we found is pairing an Apple Watch SE (S$404) with an iPhone 12 (S$1149, 64GB) for the bigger screen.
The real challenge after getting all the devices? Keeping them charged and on the wrist as part of the habit. But that's a story for another day.
As for 24/7 tech support, thankfully that burden does not need to be shouldered alone. Do yourself a favour and visit the Apple store and seek assistance from the folks there to help you get sorted out. After all, joining the Apple ecosystem has its perks. Considering that it's a pretty penny to shell out, think of it as a peace of mind for your loved ones.
Gerald currently straddles between his love of video games and board gaming. There's nothing that interests him more than trying out the newest and fanciest gadget in town as well. He dreams of publishing a board game sometime in the future!