Sports is a unifying experience that brings people together – groups of people can watch athletes play and compete professionally on the court or field, and cheer for their favourite teams in front of a large TV, and the same can be said for esports, although not on the mainstream scale that physical sports enjoys – at least, not yet.
Due to the lack of live sports to watch in the current COVID-19 situation, folks might feel a bit lost and in need of some other live alternatives to explore.
Instead of catching players fumble the ball, miss a shot or antagonise their opponents, you can now catch some esports action with players battling it out online at the upcoming qualifiers for the PVP Esports Community Championships 2020, supported by Singtel.
Not only is it a key local tournament to look out for, it's also shaping up to be one of the more notable community esports events in Southeast Asia for amateurs since the success of its 2019 edition.
Stay Home And Watch The Qualifiers
There are two iterations of the competition, the PVP Esports Corporate Championship catered towards teams of colleagues from companies of all sizes and across industries, as well as the PVP Esports Campus Championship, geared towards tertiary students.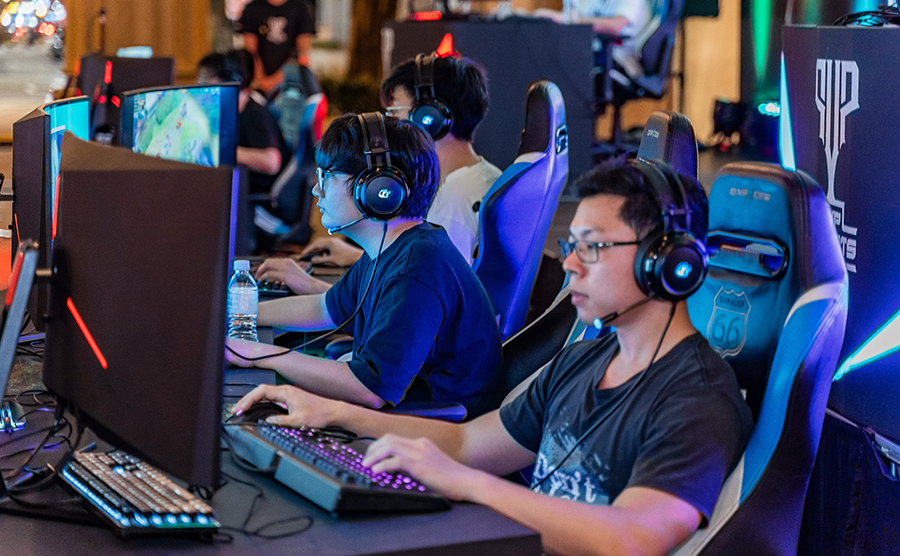 The competition itself is looking to be pretty tight, with over 150 teams vying for the highly-contested Finals spots. And with a combined prize pool of S$28,000 worth of cash and prizes across both the Campus and Corporate championships in Singapore alone, you know the stakes are high. What's more – if teams do nab a top spot in the local Finals in June, they'll get to strut their stuff on the regional stage at the PVP Esports Regional Grand Finals to represent Singapore against Indonesia, Thailand, Philippines, and Malaysia later this year, with an additional combined prize pool of S$45,000 up for grabs.
Starting from this weekend, be sure to catch all the streams from the comfort of your home from 9 May onwards with:
Corporate Championships
Mobile Legends Bang Bang – 9 May
Dota 2 – 10 May
PlayerUnknown's Battlegrounds Mobile – 16 May
Campus Championships
Wild Card Qualifiers – 30 & 31 May
Open Qualifiers – 6 June
Singapore Finals
If you'd like to skip right to the end, the online finals will be held on 27 – 28 June 2020. Though we'd recommend watching teams move up the ladder from the start, we also predict plenty of drama at the Finals considering the current roster of hopefuls.
Unorthodox Match-ups Abound
As seasoned sports fans will know, the drama is half the fun and the upcoming qualifiers will be the prime time for everyone to get acquainted with the teams, the crowd favourites, the dark horses, and the downright dirty. As with any sporting event, all manner of personalities will be joining the fray, so be sure to check out which team captures your attention the most.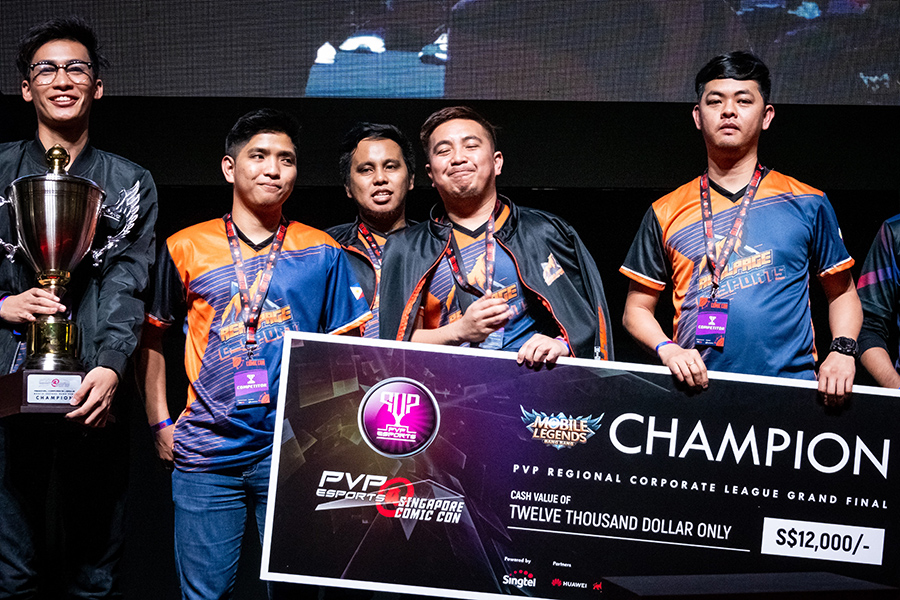 For the Corporate side, in particular, we're rather curious to see how some of the match-ups will fare. Seeing teams from major companies such as JPMorgan and American Express race to the top will be interesting, as will the competition between the likes of Singapore's very own civil service between IMDA and the Singapore Police Force. With returning MLBB champions DBS and Dota 2 champions Deloitte back again this season, the corporate side of the championship is set for some serious showdowns. Word is, there might even be some special celebrity teams to look out for as well!
Catch the live streams for free and snag yourself some merch!
Singaporeans love free stuff, no doubt. And with a tournament this exciting, and with many folks potentially still stuck at home, how can it not be accessible to everyone and anyone? Supporting your favourite team is simple, as you can catch the live streams for free at pvpesports.gg. Limited edition PVP Esports swag will be given out during each of the streams. In any reality, watching video games and winning free stuff is a win in anyone's books!
You'll also want to catch the special announcement happening during the first qualifier stream on 9 May. Here's a sneak peek:
Even if you've missed out on the live matches, you can catch up on all the action at PVP Esports' social channels like Facebook and YouTube. So if you're getting cabin fever, shake up your routine and tune in to catch some up-and-coming esports stars in action, or support your co-workers and friends taking part. After the circuit breaker ends, you just might find yourself an avid fan of esports!
---

Drop a Facebook comment below!