Would you like a piece of junk for your coffee table? You would, if that "junk" happens to be the Millennium Falcon.
Luke Skywalker's favourite space craft is the centrepiece of this custom made coffee table that recreates the asteroid chase scene from The Empire Strikes Back, courtesy of Tom Spina Designs.
Using a Hasbro licensed Millennium Falcon toy, as well as a TIE Fighter model kit, designer and artist Richard Riley gave them a movie styled paint job. He then pieced together this diorama, which looks like it was lifted off a still from the best movie in the Star Wars Universe.
Now, movie themed furnitures are not new, and Tom Spina previously caught our attention with their Avengers table, which comes with Captain America's shield, Thor's hammer, Hawkeye's arrows and Nick Fury's Needle Gun.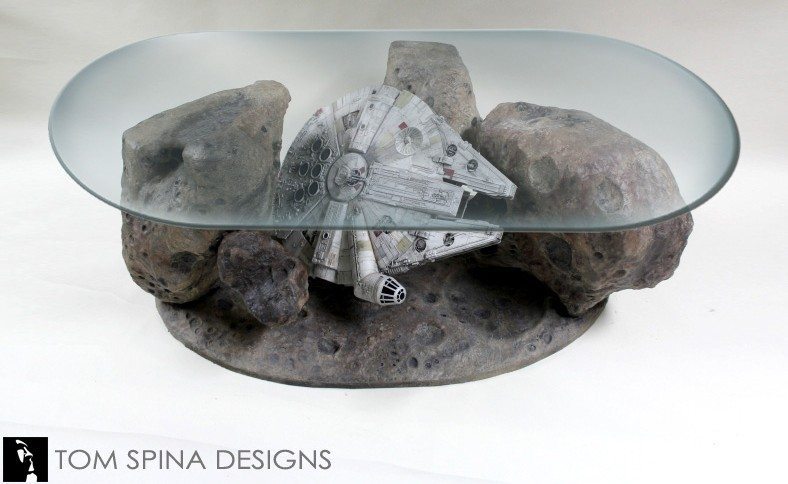 But this a work of art on its own, and while the glass shown in these images are simulated, we definitely do not mind.
Dear Tom Spina, we love this piece and if the person who ordered this custom piece has the space, we recommend a companion TV console stand to go along with this coffee table.
And since TV consoles are longer, why not make it based on the Meridian Trench from the original Death Star, complete with Luke's X-Wing and Vader's TIE Advanced X1 in hot pursuit.
I have you now!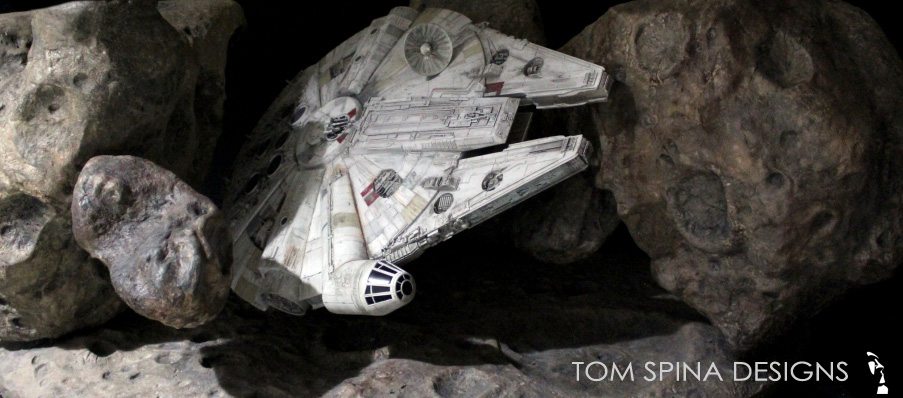 ---

Drop a Facebook comment below!