It's over a year late, since season 1 of the Loki Disney+ series was released back in June 2021, but it's better late than never. The Tesseract made its first onscreen debut way back in 2011's Captain America: The First Avenger, and it was actually released by Hasbro 4 years ago as an SDCC 2018 exclusive limited release, packed together with a Red Skull figurine. Yes, it's the exact same 1:1 scale light-up Marvel Legends Series Tesseract, but this time it gets a wide release so more Marvel fans can get their hands on the replica.
The Tessaract's light-up feature is powered by three AAA batteries and six white LEDs. The power button is located on the surface of the clear inner sphere (as you can see in the video above). Upon pressing the power button, the LEDs light up with a breathing effect, and remain lit for around 5 minutes before powering off on their own. It also comes with a 6-inch scale Loki action figure, along with his sword and flame attachment as seen in the Loki Disney+ series.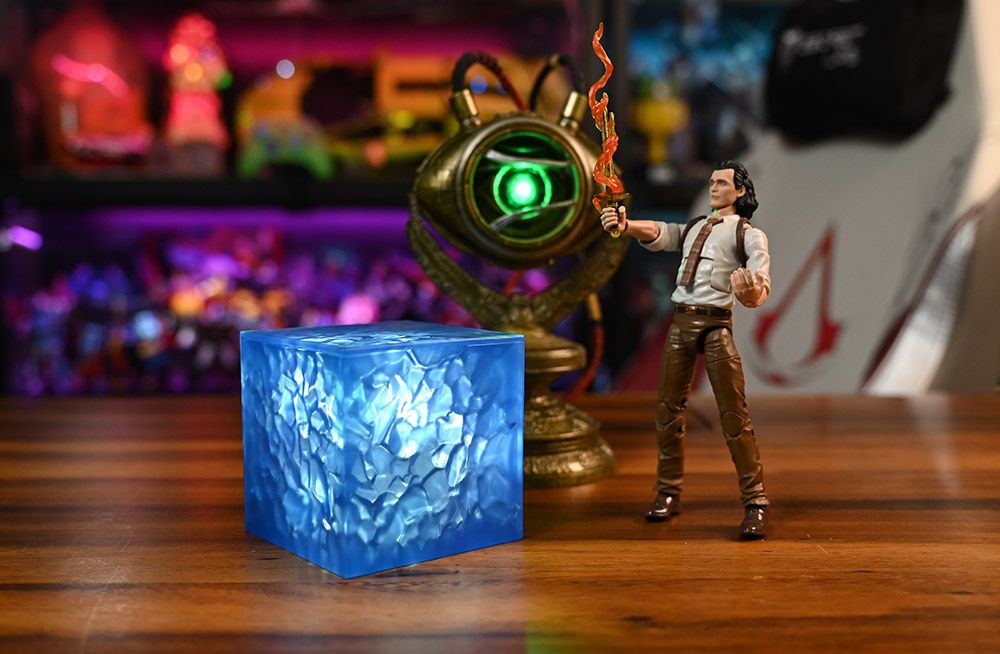 The Marvel Legends Series Tesseract is currently on pre-order for US$66.99 on Amazon. If you live in Singapore however, you can find one on Falcon's Hangar and RoboRobo for S$84.90.