After making waves and turning heads in Normal People and Where The Crawdads Sing, Daisy Edgar-Jones has landed her first studio tentpole. The breakout star is set to play the lead role in Twisters, the storm-chasing reboot of 1996 disaster film Twister, for Amblin Entertainment and Universal Pictures.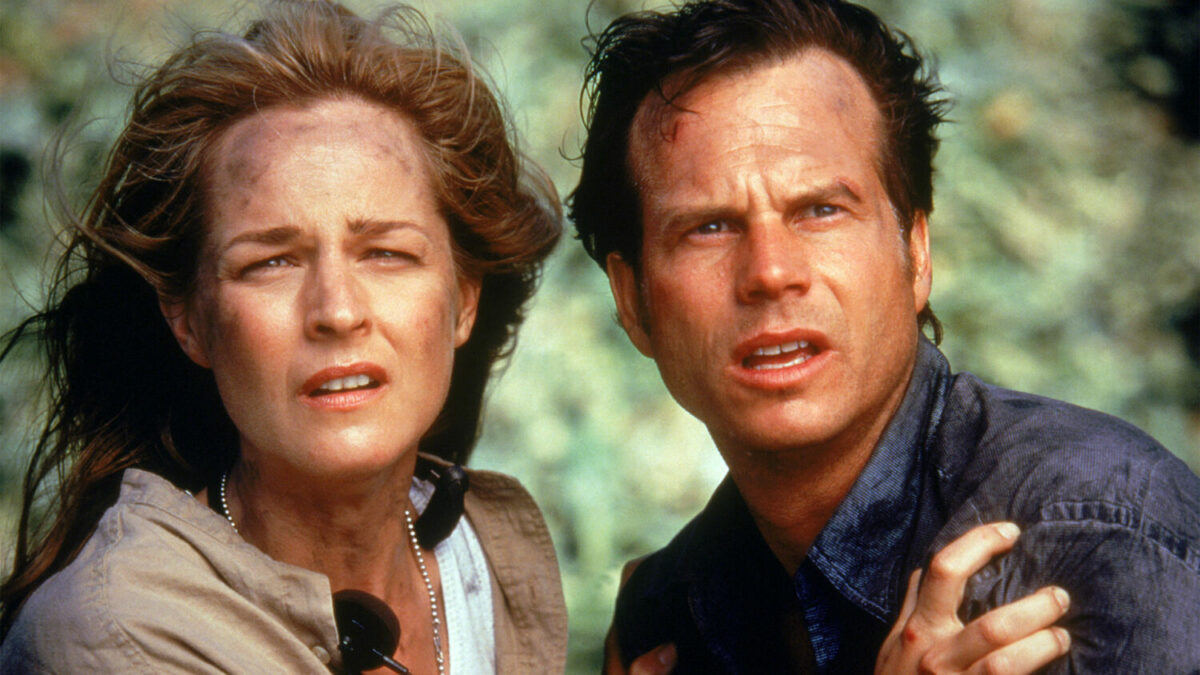 Minari director Lee Isaac Chung is helming the project, which has a script by Mark L. Smith (The Revenant). While story details remain under wraps, it's being described as a "new chapter" and not a sequel, so characters from the original aren't expected to return. Instead, Twisters will follow Edgar-Jones as a storm-chaser-turned-desk-job-worker who, after surviving a catastrophic tornado encounter, is forced to go out into the breach again.
Twister starred Helen Hunt (Decoding Annie Parker, The Sessions) and late actor Bill Paxton as romantically estranged storm chasers who have to put their impending divorce on hold to battle a series of violent tornadoes that are destroying Oklahoma. Known for its groundbreaking special effects, it went on to earn more than US$494 million at the global box office, and received two Academy Award nominations. Speed helmer Jan de Bont served as director, alongside Michael Crichton as scribe and Steven Spielberg as executive producer.
Edgar-Jones is currently filming On Swift Horses, the feature adaptation of Shannon Pufahl's debut novel of the same name, where she stars opposite Jacob Elordi, Will Poulter and Diego Calva.
No release date has been set for Twisters.