How do you blend two things you love? For 43-year-old Singaporean Takahan Tan, there's the passion for his toys, and there's his love for Singapore, so why not have the best of both worlds? As Takahan puts it, he wants to have his audience "experience Singapore through a different perspective", in his case its through the perspective of his lens and toys.
Being in the perpetually sunny island of Singapore, one of Takahan's dream toy photography shoot is to be able to take more winter-themed shots. Though the lack of snow has certainly not impeded his ability to take a photo of Elsa in a cold winter forest. He even released a behind the scenes video showing his photoshoot process.
When he isn't out taking photographs of his toys, Takahan works as a pop culture event organiser, best known for events such as the long-running Cosfest and Cosfest Sea which took place on a cruise.
Unlike some toy photographers who have indulged in their hobby for a while, Takahan has only been doing this for the past 2 years but he is no stranger to the medium of visual arts, having dabbled in traditional and digital art, illustration and comic drawing previously. However, it was not until he picked up toy photography that he found an outlet he could use to properly utilise all the skillsets he has picked up.
"I could not find the direction to use all the skill I learnt in my life until I discovered toy photography," said Takahan. "Originally I started it with another friend and my role was to draw the storyboard, while my photographer friend was to be doing the photo shooting as I did not really know anything about photography but along the way, I started picking it up and doing it alone."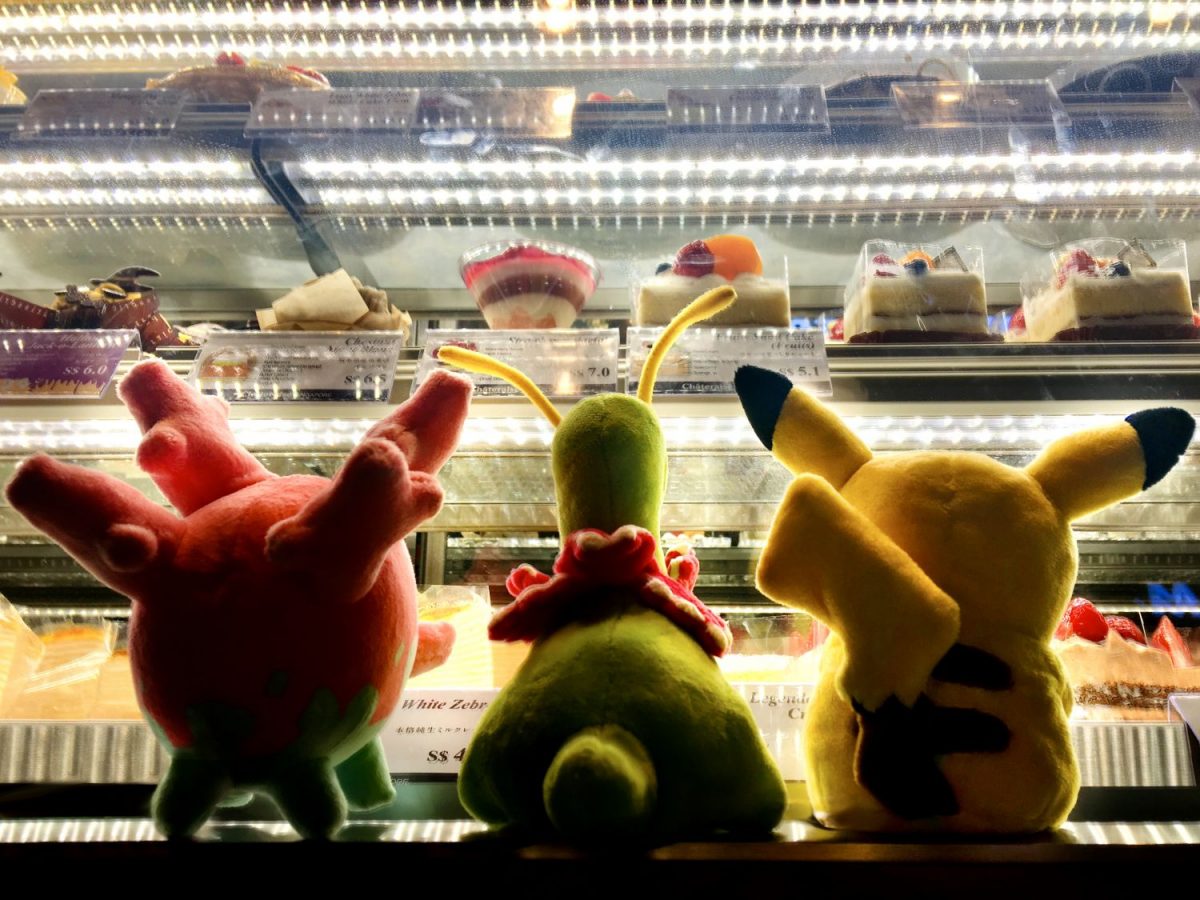 Takahan draws inspiration for his photos from scenes in movies based on DC Comics, and cites Zack Snyder and Studio Ghibli's Hayao Miyazaki as some of his biggest influences when it comes to toy photography. This is especially evident in a number of his photos starring DC Funko Pops.
As mentioned, Takahan aims to introduce Singapore from a different perspective using his photos. Though a number of his photos feature photoshopped backgrounds such as the one with Superman flying around in space, he also has photos shot in Singapore, with the location used indicated in the caption for the audiences' reference.
To Takahan, out of all the photographs he has taken, the one that remains the most special to him is the photograph featuring Superman flying towards supervillain General Zod.
"I think [that photo] is my first break-through as an artist. Despite practising art for more than a decade, I had never been successful as an artist. However this piece of photo managed to get about 300 over likes in a private Facebook group, the number may not actually be big, but it meant a lot to me, especially for someone who only got 2 to 3 likes per image for many years."
As a predominantly outdoor photographer, Takahan notes that the quality of his photos have taken a bit of a beating as he was not prepared for indoor shoots following the Circuit Breaker measures implemented earlier this year. However, to him, the content of his photos are always the most important part of his photoshoot and he ended up finding ways around his limitations.
As for photography tips for beginners, Takahan says it's always important to pay attention to your light source and shadow and make sure you aren't casting it on your subjects.
He also notes that it can be difficult to use a diorama set up in Singapore due to space constraints, hence always be willing to explore new ideas on how to utilise a location or item in your toy photography. Lastly, always be sure to carry a water bottle with you when you are shooting outdoors to stay hydrated. After all, toy photography is fun and all but your safety and health always comes first.