Having made its home in a humble neighborhood in the eastern part of Singapore, for most of its life Razer has journeyed west and shifted its base of operations to the media hub (One-north) on the island.
With neighbours including Apple, Disney, and Grab, Razer's new HQ stands out with its black tones peppered with green accents, igniting the surroundings with its neon-city look. Fans will find that it looks reminiscent of many of Razer's products.
Walking through the doors on the ground floor you're greeted with a Razer showroom featuring all the latest Razer products –
But most folks will want to gravitate towards the giant Sneki Sneki plush at the back of the showroom –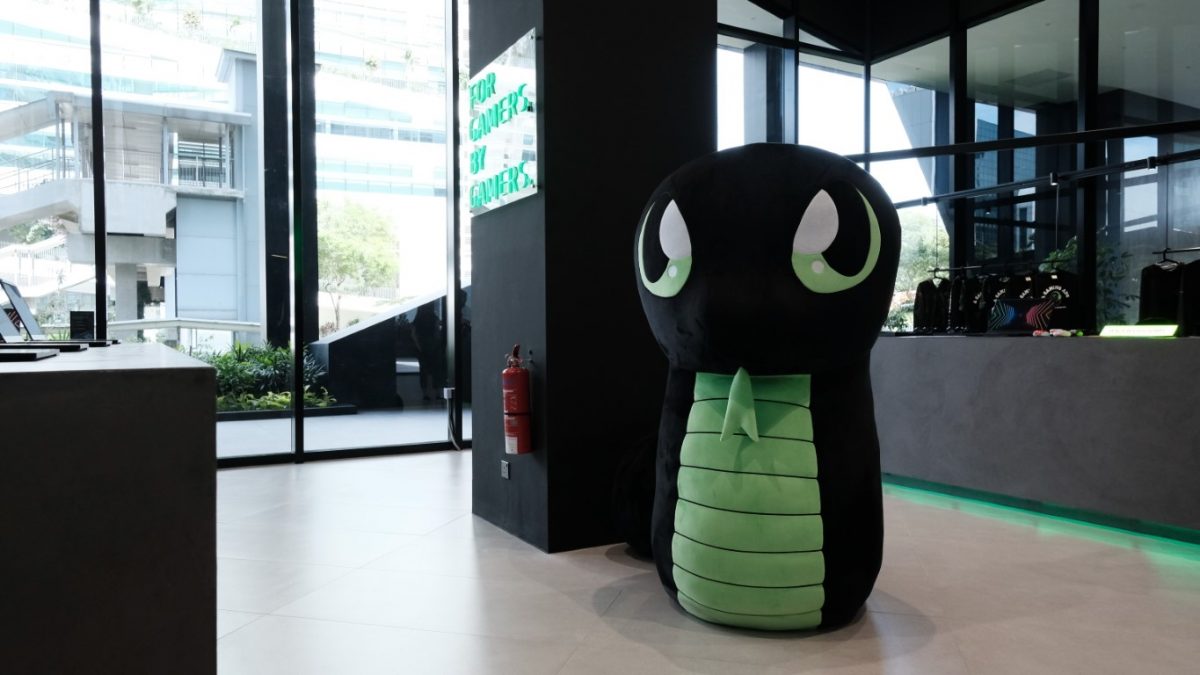 Too big? There are plenty more decently sized ones to grab as well!
However, the real flex is showing off all that hard to procure Bathing Ape x Razer swag, just hanging on the rail –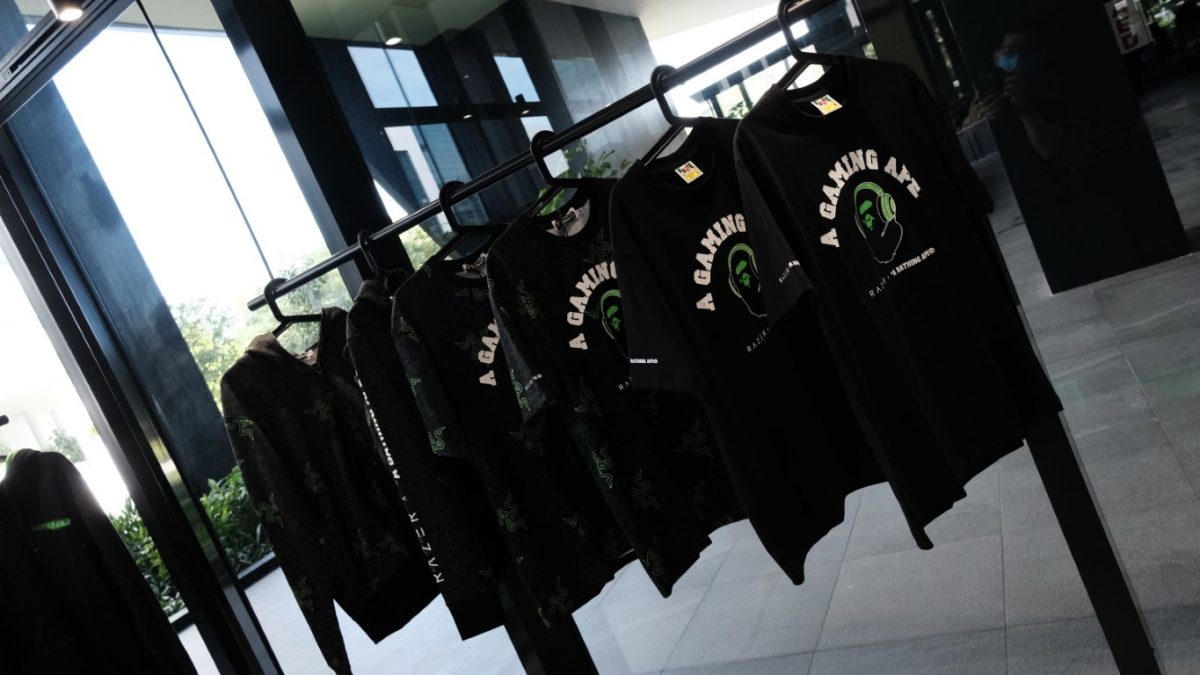 Once you're done with the store, head on over to the right and check out Razer's own cafe powered by a robot barista –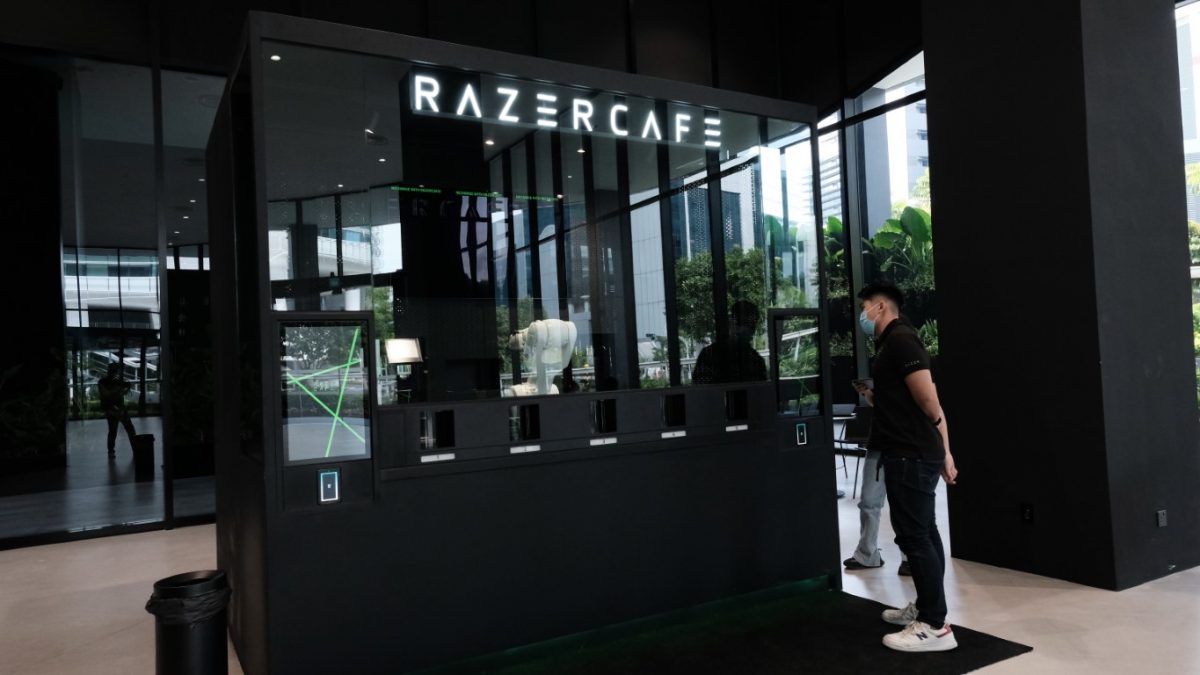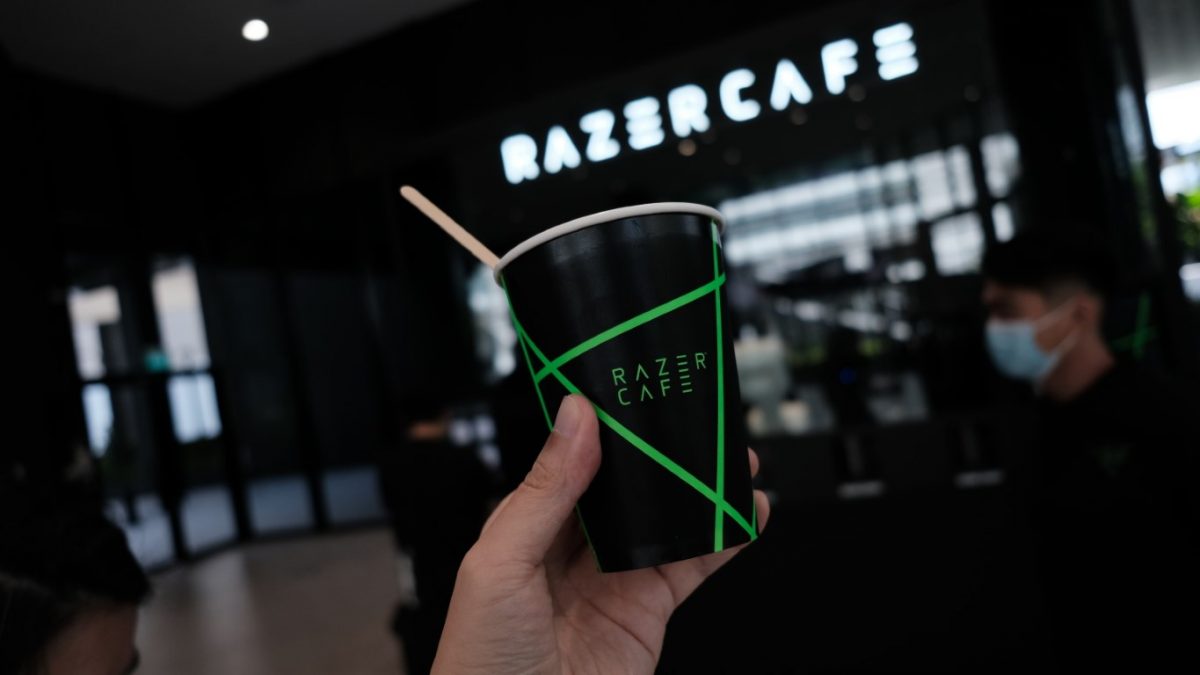 Choosing from a full range of coffee and soda selections, we were able to grab a beverage before heading up and into the Razer HQ proper!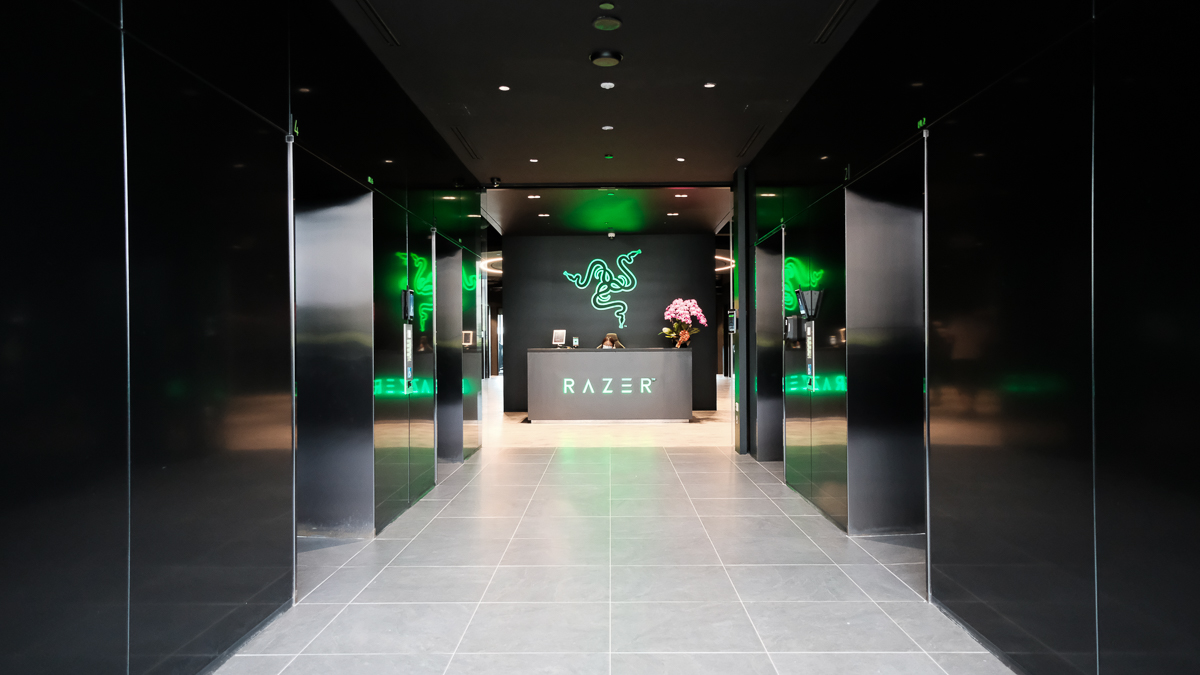 Stepping out of the lift lobby, you can really tell that Razer loves their corporate colours. To the point, it's a bit of an understatement. While we were expecting a lot more RGB, the overall office does look more classy.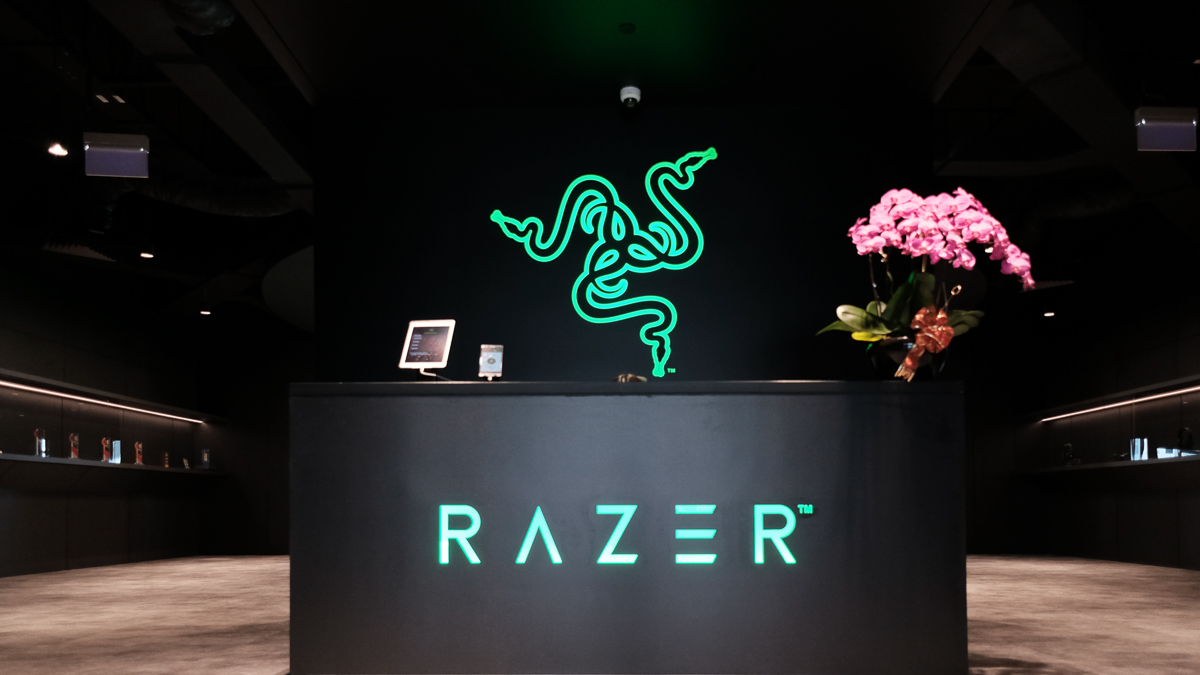 It's all business here and you can feel a sense of intimidation these folks mean business especially if you're here for an interview.
Perhaps take some time to refresh yourself with the company's whole range of products at the same time.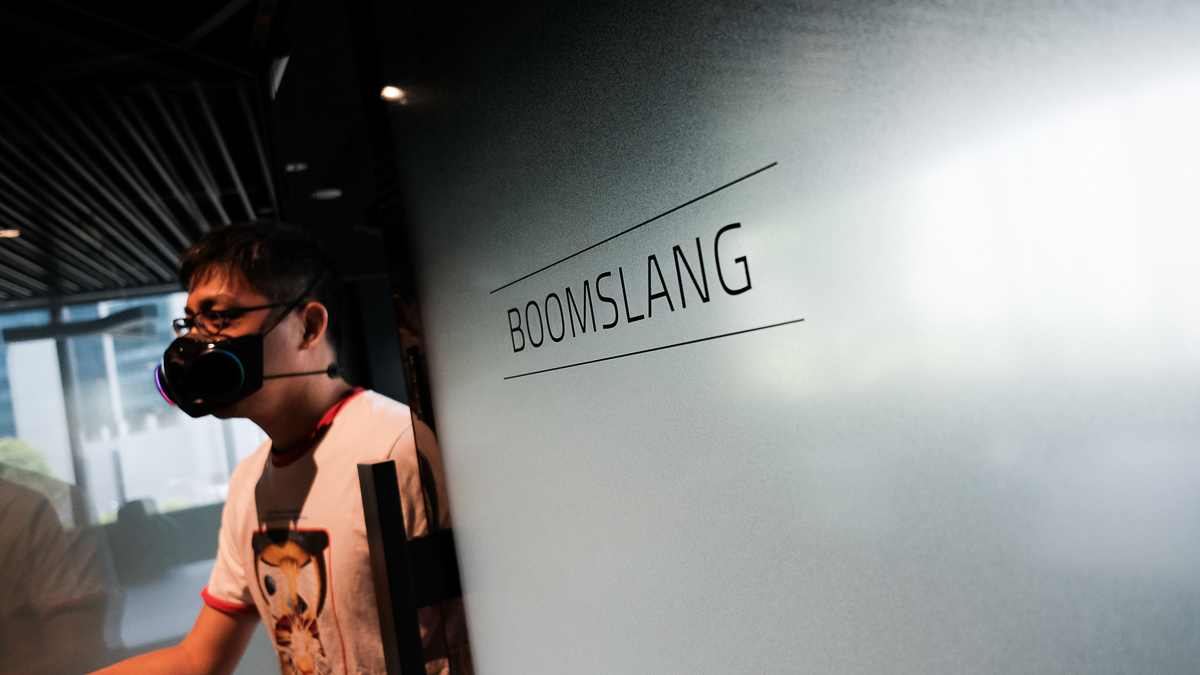 Remembering its roots, Razer names the biggest boardroom in their office with the mouse that helped them make its mark.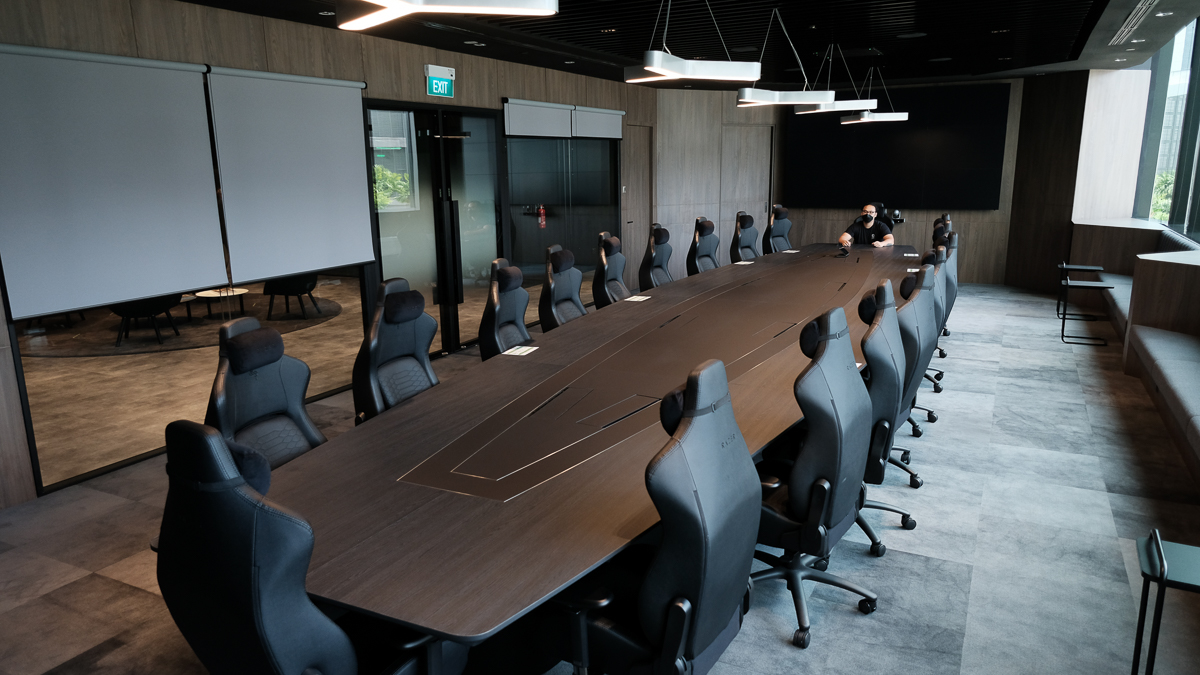 Decked out in Razer Iskur chairs, this board room is equipped with its own pantry and even an additional seating area that could easily serve as a holding room for guests or simply a place to chill.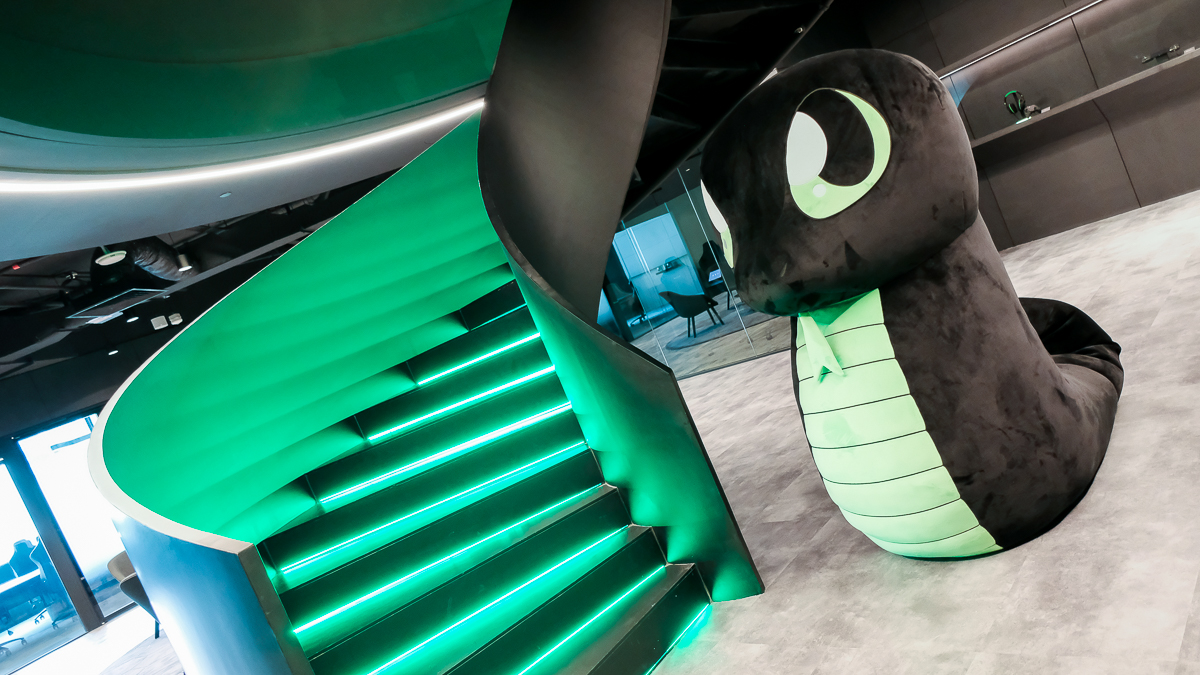 Linking all the floors together is a spiral staircase that has that all too familiar green we've been seeing over and over.
While we couldn't visit the working areas, we got a look at how the common areas such as the pantry help the team destress.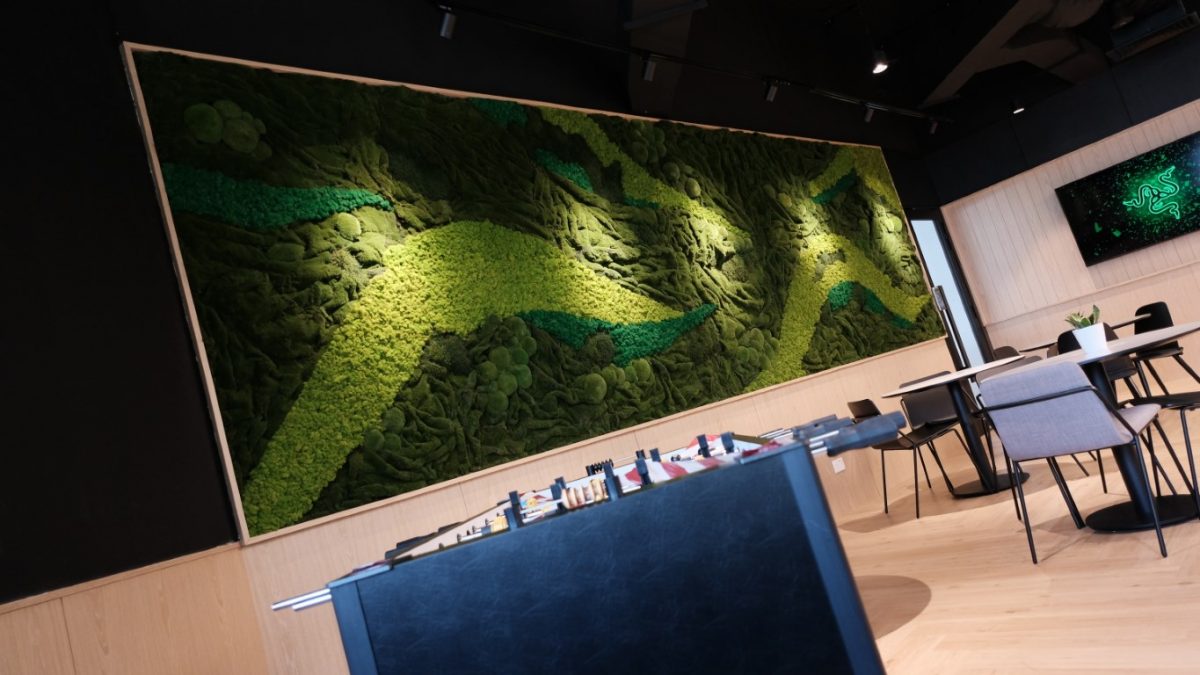 Massive open spaces stocked pantry and if you think that you've escaped the green glow, guess again.
A rare sight not seen for most folks would be the presence of an outdoor sky garden to get some fresh air.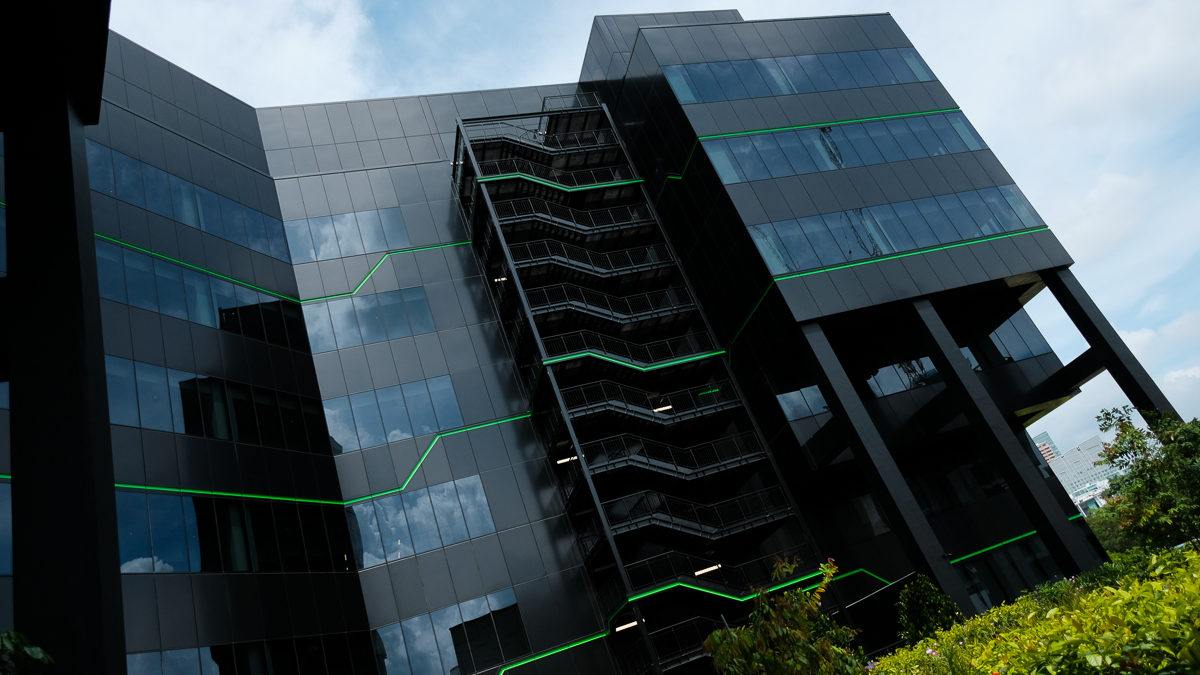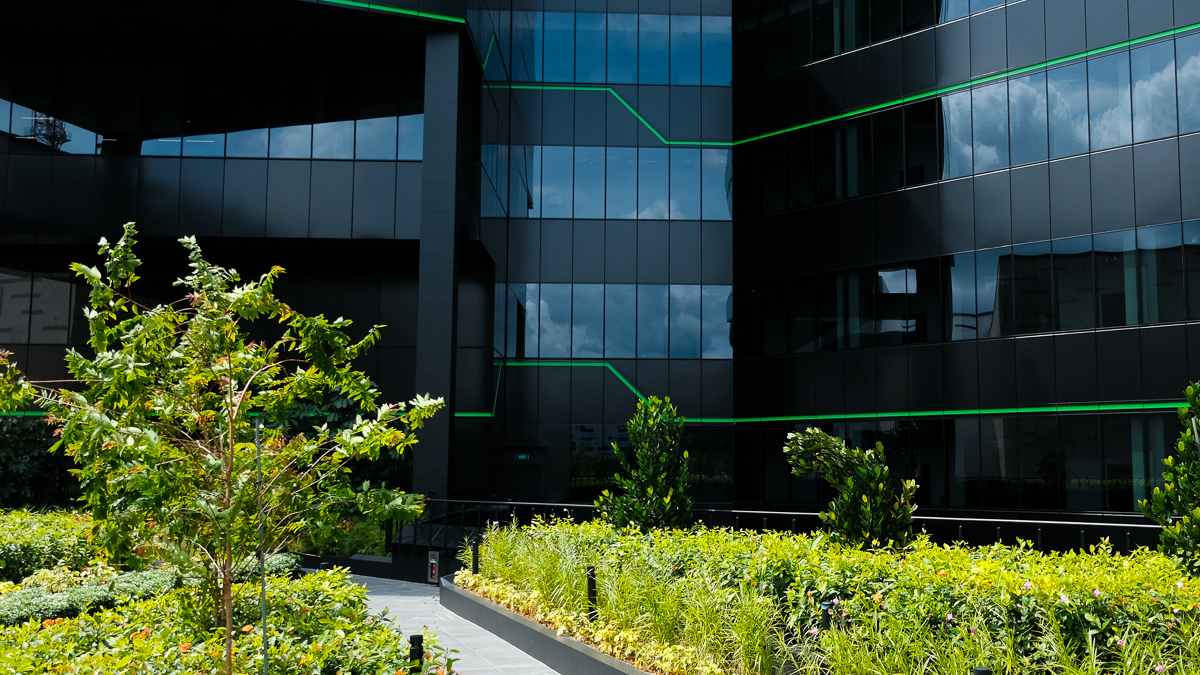 It's looking a bit sparse right now as the landscaping is still a work in progress but as you can tell the black panelling and green lines envelop the entire building.
Heading back in, what really impressed us was the number of patents that Razer has adorned on its walls –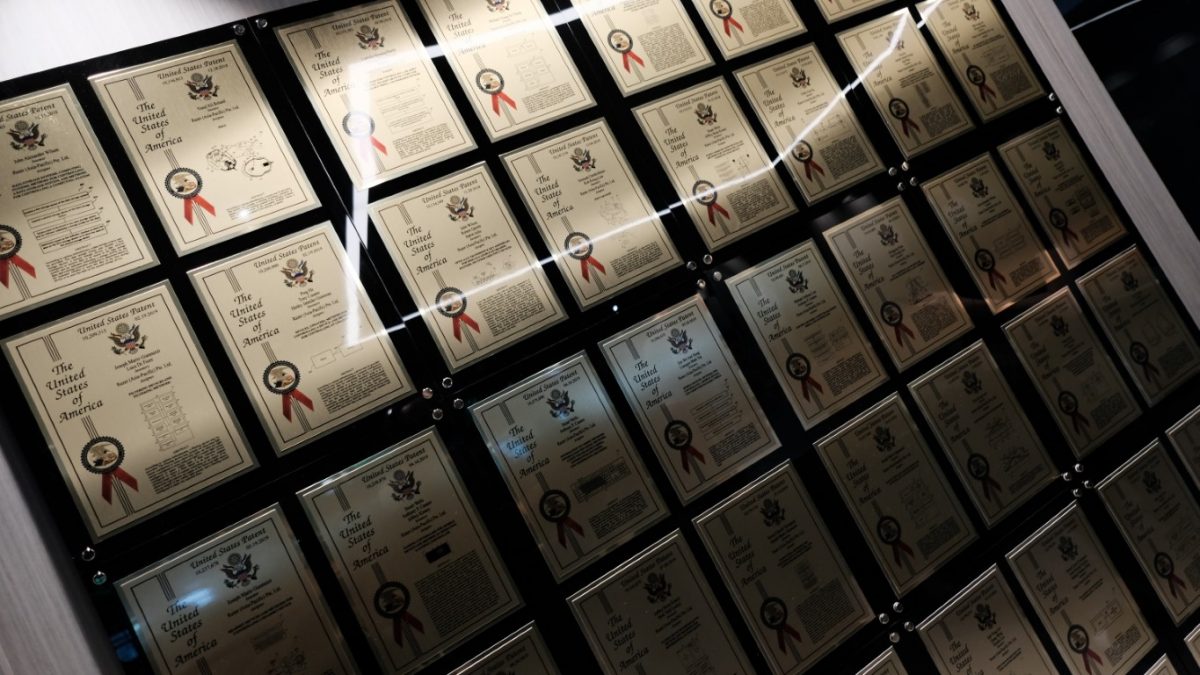 Taking a close look and you're able to see some of the designs of products in their lineup –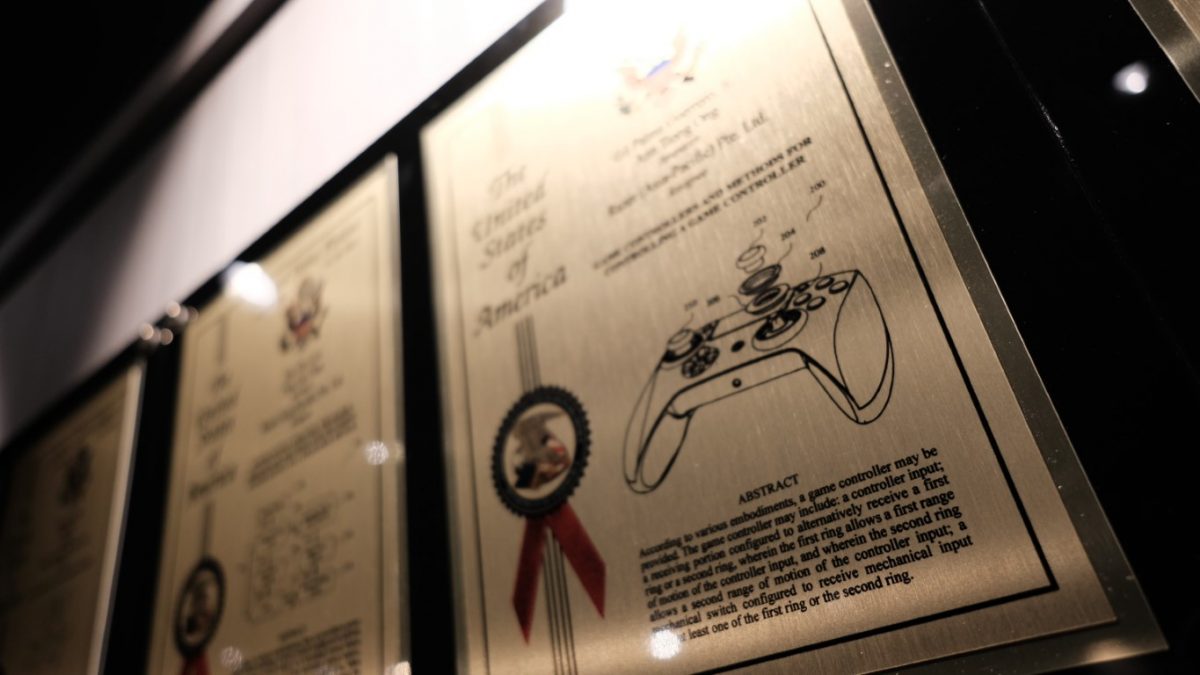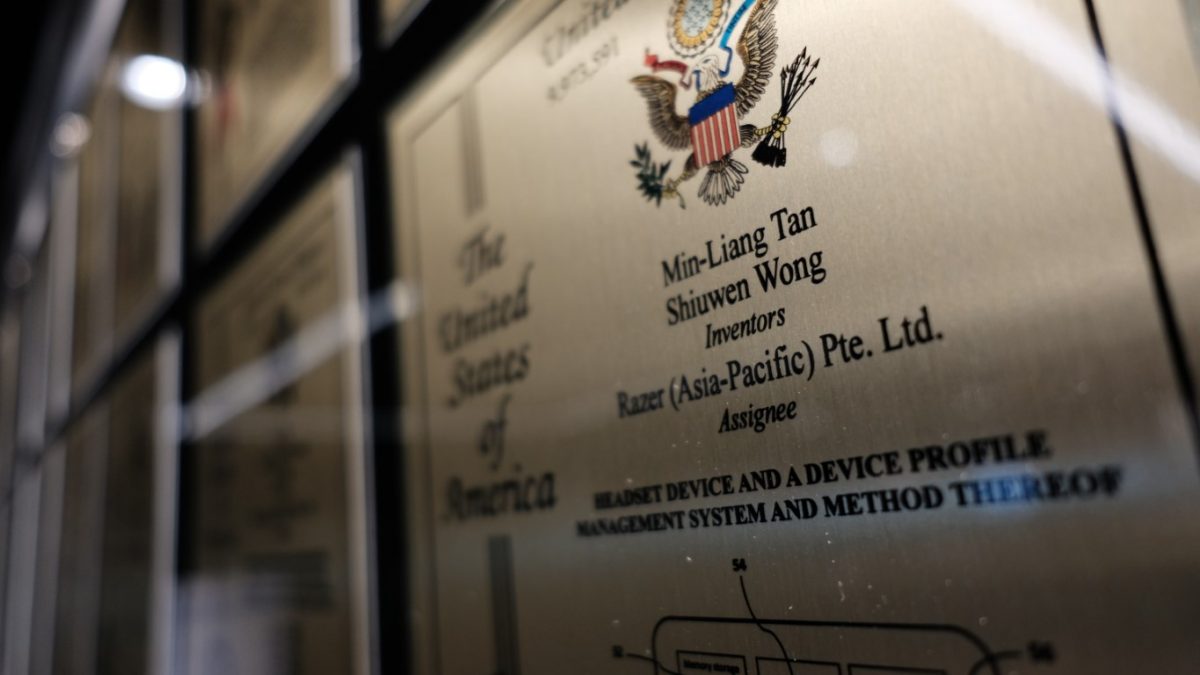 The real trivia question here would be to figure out how many patents Razer's CEO Tan Min-Liang has locked down.
While we can't share pictures of actual working spaces, Razer certainly has matured in how they've laid out and planned their new SEA HQ to match the evolving needs of the organisation.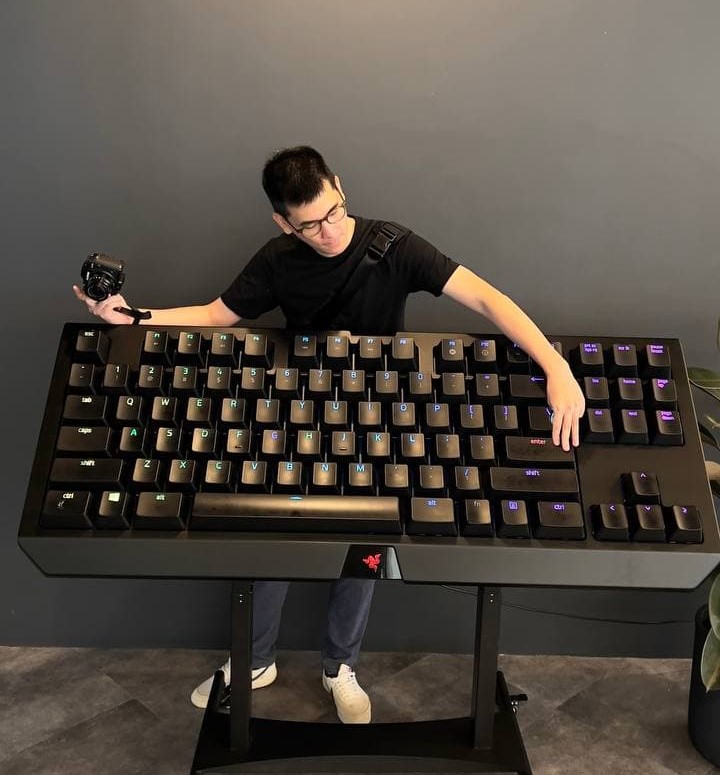 With big ambitions to match this equally massive RGB keyboard, Razer is primed and ready for their next big leap.
---
Razer will be hosting a special RSLIVE stream to show the new HQ to the fans around SEA, on 17 November (Wednesday), 12pm (GMT +8) via YouTube, Facebook and Twitch.
Gerald currently straddles between his love of video games and board gaming. There's nothing that interests him more than trying out the newest and fanciest gadget in town as well. He dreams of publishing a board game sometime in the future!
---

Drop a Facebook comment below!