Behold, PJ McQuade's ultimate tribute to the geek culture, an exceptionally detailed print designed for Geek Generation, the art show curated by Geek-Art.net for the city of Bourges, France. How many geek culture references can you spot?
And here are the words from the artist:
"The theme was Geek History from the past to the present, a pretty open topic, so… where to start?! My initial thought was to involve Godzilla. Then I decided to draw just a few more of my favorite characters from science fiction and fantasy from the last century; from books, comic books, cartoons, movies, video games etc. – the ones that inspired and wowed me from childhood to today. You know, just a few.  What happened next was this, a print depicting my own personal geek history, my Ode to Geek!"
Need hi-res close-up shots to have a closer look? Check out PJ McQuade's post!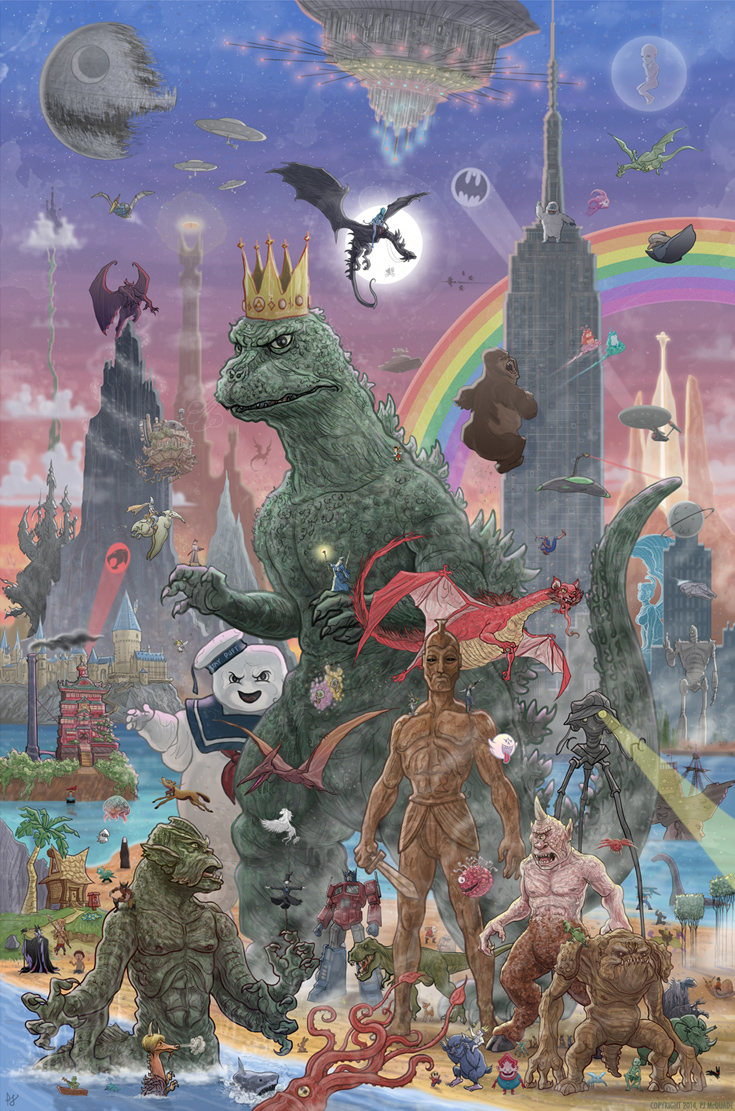 ---

Drop a Facebook comment below!