For those of you who were screaming for a System Shock remake, get ready to scream harder because it's just around the corner.
The classic sci-fi horror and its sequel by Looking Glass Studios that crawled its way to many a fan's hearts from 1994 and 1996 recently got a Kickstarter dedicated to reviving the franchise for the modern era by Nightdive Studios. The developers raised a total of US$1.3 million on Kickstarter alone, with about 21,000-odd fans putting their monetised faith into the project.
If you were one of those backers, you might've had a heart attack last year because it nearly didn't come to life despite the crowdsourcing efforts put into it. Now, you can heave a sigh of relief because it seems like Nightdive has put their hesitation – and our anxiety about the remake's survival – to rest and has gone on to develop more footage for the game, as shown above.
And, by the gods, is it beautiful.
The scenes look really atmospheric and evoke that awe-inspiring dread that we were so accustomed (or not, for some) to in the original game. The fog coming off the vents, lights blinking in every panel, accompanied by the cold hiss of blast doors opening, and so on.
While there is no SHODAN (Sentient Hyper-Optimized Data Access Network) – the main antagonist that the series is notorious for – around, there's always this sense of someone watching you, which is great for those who like something immersive!
Nightdive Studios has been hard at work making this project come to life. They've even put up a hilarious GIF of this mutant being thrown around to demonstrate some ragdoll physics:
Currently, there is no confirmed release date for System Shock, but what we do know is that it will be out for PS4, Xbox One, PC, Mac and Linux. Catch more updates on their Kickstarter page, System Shock website, or the Nightdive Studios site.
For now, we'll let some nostalgia kick in with the Enhanced Edition of the original games, which is still on Steam.
Oh, and SHODAN says hi.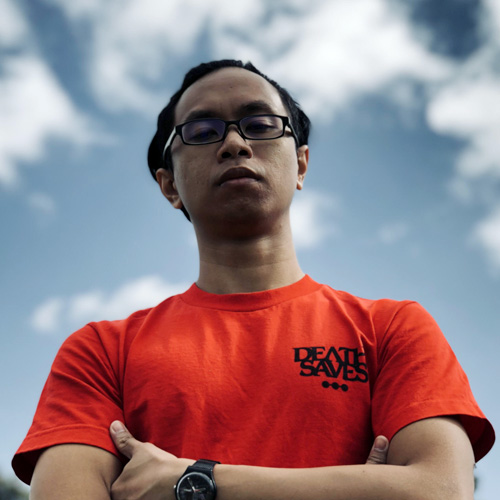 Marion has a serious RPG addiction. Sometimes it bleeds into real life; he forgets to sleep because he thinks he has a Witcher's body clock. Forgive him in advance if he suddenly blurts out terms such as "Mind Flayer" and "Magic Missile", because never once does he stop thinking about his next Dungeons & Dragons game.