Oh, Leica. You know what you are. Always teasing from the distance, with full realisation that many individuals desire to run their fingers all over that body. And, hey, if you have it, flaunt it right?
Leica definitely knows what's up, and the CL camera flaunts it hard.
Having had quite a bit of hands-on with mainstream camera brands, one observation about what they have in common is that they all look rather intimidating with their control options, but the Leica CL keeps that down to a minimal, even though the brand probably has the credibility to justify it.
To any camera novice, the Leica CL is a welcome sight for because it revels in its minimalism. om a mobile phone.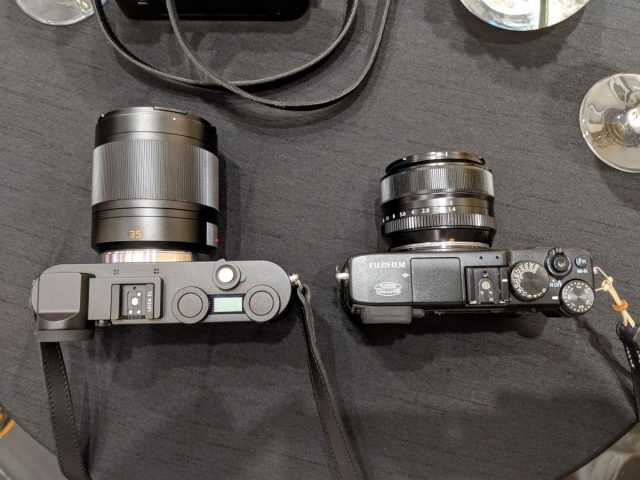 Using the same APS-C tech that can also be found on the Fuji XE-2, it is hard not to draw comparisons to the Leica CL. One premium, and one high-end.
Physically, both cameras look similar in terms of scale but slap on a lens of similar focal length, and that's where both cameras start to diverge.
From the looks of it, the Leica CL is looking a fair bit longer compared to the Fuji, even though both cameras are armed with a 35mm f/1.4 lens.
If you've never handled a Leica, this is a good start to realise how elegant the design is. There's nary an indicator in sight, and even the main rear panel has pared down buttons. The entire body feels like it was sculpted from a solid piece of metal, with the toggles and buttons slapped on.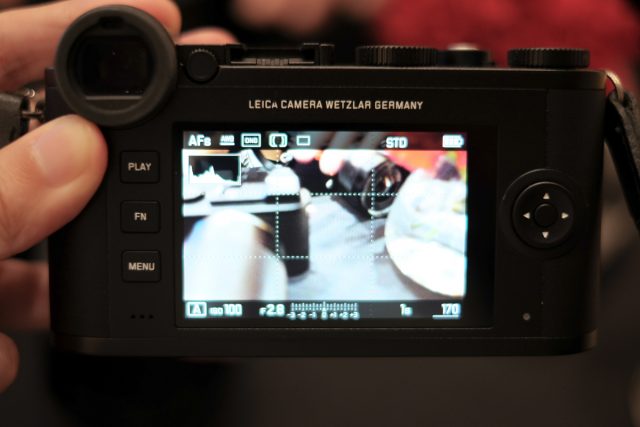 And in the process of adding buttons, Leica might have wondered, "Do we really need so many toggles to fiddle with?" Leica certainly feels that less is always more.
Then you notice the touch screen.
It's basically running like a smartphone, and definitely a big hook if you're transitioning from the phone to a full fledged camera.
Seizing the opportunity to take a few test shots using the Leica CL, and using their 23mm, 35mm and 60mm lenses, the experience was almost eclipsed by the fact that close to a five figure sum of photography hardware was in my hands.
During a quick test shoot during the preview Leica hosted for select media, the first thing that stuck out was that the Leica CL opted to turn up the ISO to rather high ranges. Despite that, images came out looking rather amazing.
This was shot on the 23mm, indoors, under low light. Some adjustments can be done for the lighting, but this should give you a good sense of the quality this camera presents.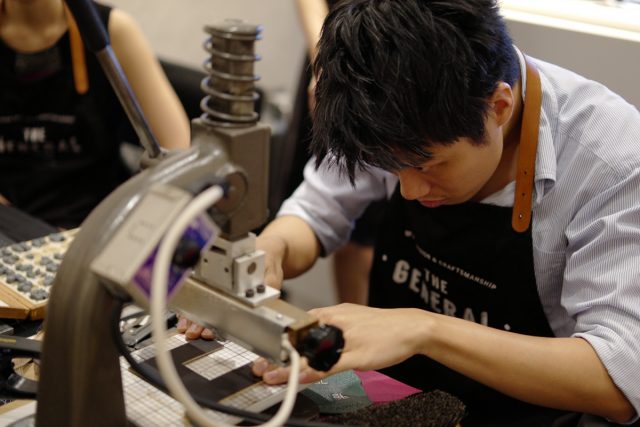 Despite an extra light shining into the workstation, the camera toggled to ISO 2000 to capture this shot on the 35mm. The high ISO but seem unnecessary, but look at the the visual quality.
And here's where it really stands out. 60mm Macro. Lego photographers, take note please.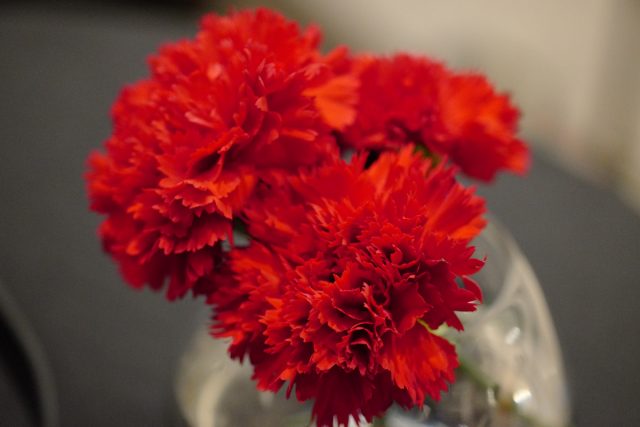 If toy photographers have this 60mm, they'll likely be shooting their toys every hour. The details on the flowers and leather are amazing, and this is with the ISO brought up to 6400.
Having used an APS-C camera for the longest time, it's always nice to see what the higher end folks like Leica are doing with the technology. While the underlying tech might be the same, it's really the small things that the company does, that makes it all come together.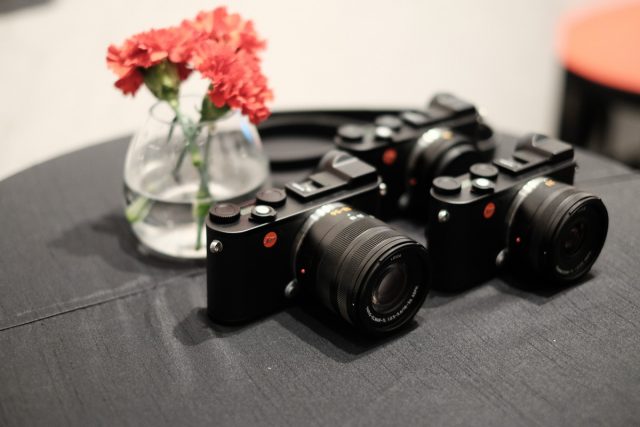 Do you have S$3990 to spare? Because that's how much the body alone for the Leica CL will set you back. Yes, such beauty does come at a price and it's available at all Leica stores in Singapore right now.
Gerald currently straddles between his love of video games and board gaming. There's nothing that interests him more than trying out the newest and fanciest gadget in town as well. He dreams of publishing a board game sometime in the future!
---

Drop a Facebook comment below!