The latest addition to the LEGO Ultimate Collectors Series is the A-Wing Starfighter! First appearing in Return of the Jedi, and after many LEGO playset iterations, it is finally brought to the UCS line.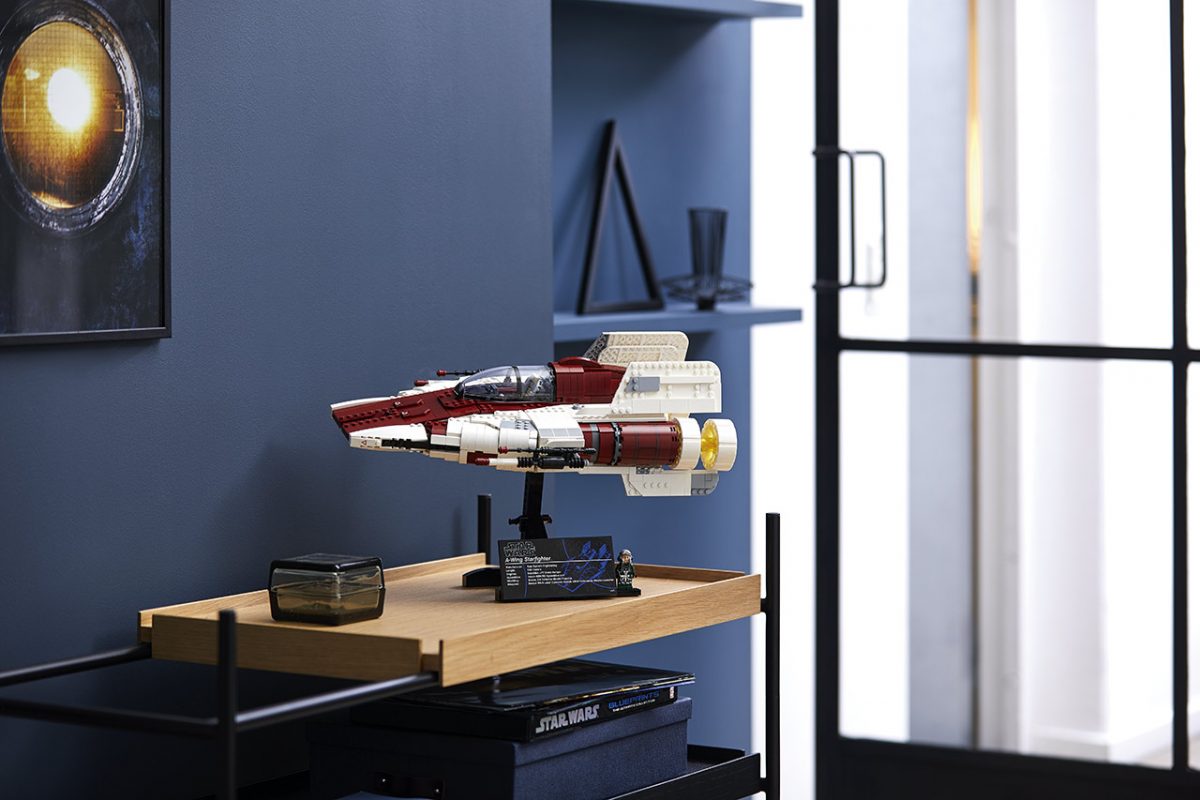 Clocking in at 1,673 pieces, this A-Wing build comes in the recognisable red and white paint job and offers substantial attention to detail. There are the usual UCS inclusions; a display stand, information plaque and an exclusive minifigure. The LEGO UCS A-Wing Starfighter set measures 10.5" (27cm) high, 16.5" (42cm) long and 10" (26cm) wide, which is big enough to be a statement piece, yet not too intrusive for those with smaller spaces.
The box art for this set matches the new box designs as seen from the recently announced Stormtrooper, TIE Pilot and Boba Fett helmet busts. The new A-Wing joins the X-Wing and Y-Wing to complete the Rebel Fleet, all iterated in UCS glory.
Releasing just in time to coincide with May the4th, Star Wars Day, the UCS A-Wing will retail at US$199.99 from 1st May at all LEGO stores.