So you've registered for the upcoming Pokémon Go Safari Zone in Sentosa, Singapore happening next week, from April 18 – 22, 2019. You've packed your bags, charged your phone(s) and are ready to catch 'em all, including the super-rare shiny Shuckle or region-exclusive Tropius. But then, you're lost in the midst of all that is happening in Sentosa and aren't sure what to do!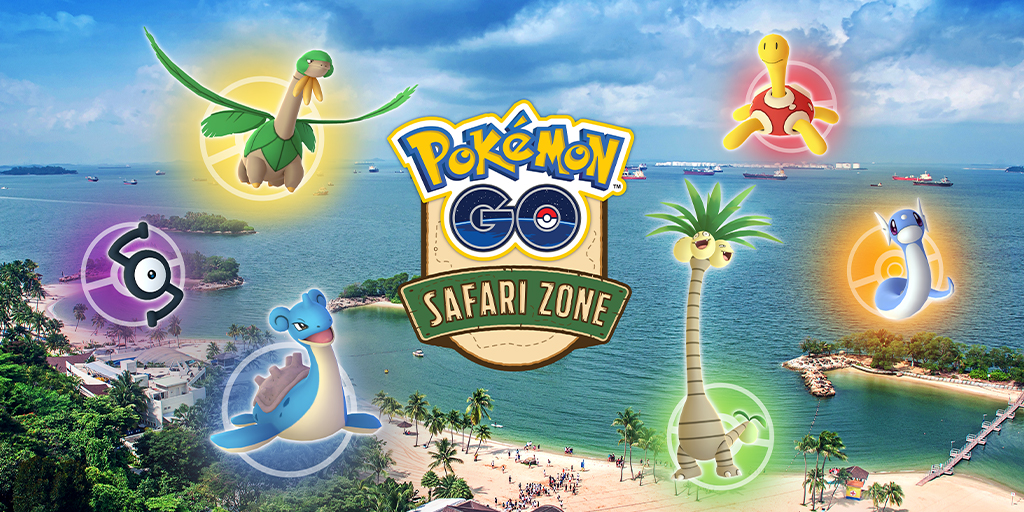 Not to worry, we've got you covered. Here are some tips to ensure your trip to the Pokémon Go Safari Zone isn't wasted!

To get started, here's a map overview of all the important features of the Pokémon Go Safari Zone in Sentosa: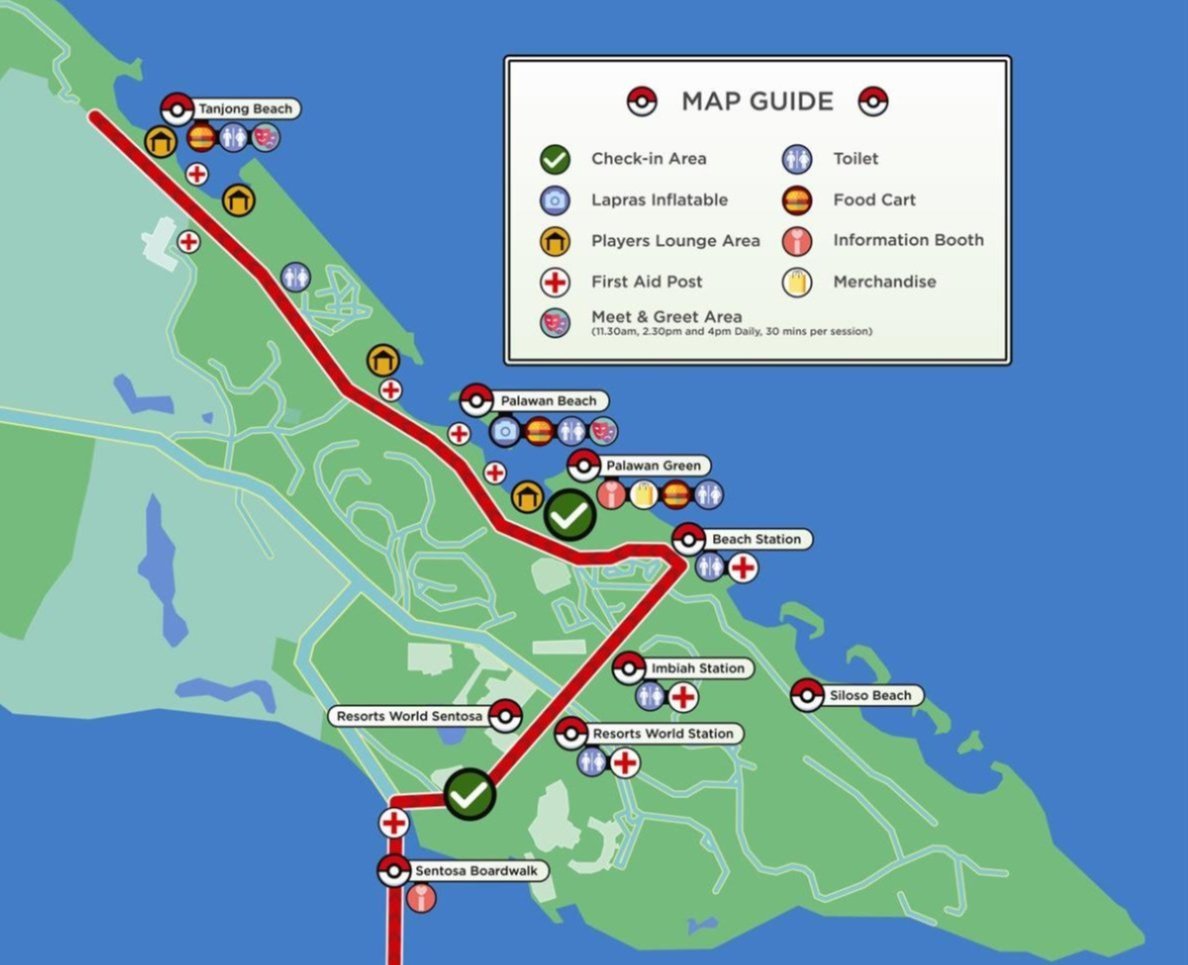 ---
Modes of Entry

This is especially for overseas Pokémon trainers flying in just for the event (sorry, locals! Please feel free to skip down to the rest of this guide). There are multiple ways in which you can enter Sentosa. You can:
Walk in from VivoCity. Simply make your way across the Sentosa Boardwalk (that bridge that connects Sentosa to the mainland) and you're already there. In fact, the first PokéStop (more on these later) is right there, so you're more than ready to start your Safari Zone experience from the onset!
Public Bus. SBS Transit's Bus 123 takes you straight to Sentosa's Beach Station in less than five minutes from VivoCity. From then on it's just a short walk to the various PokéStops at Palawan green. Just take note that you need to pay a small bus fare if you're taking 123 in.
Sentosa Express. Want to take the more scenic route on your way in? You can board the Sentosa Express light monorail at VivoCity, which will lead you straight into the action while getting a stellar view of Sentosa and its surroundings. After which, you can alight at either Resorts World Station (one stop away) or at Beach Station (three stops away) to get started on your Safari Zone experience.
Driving in. If you're coming in by either a cab or your own vehicle, there are several parking facilities across Sentosa, should you have trouble finding space.
Free shuttle bus. There is also a dedicated free shuttle bus service between Sentosa Cove Arrival Plaza and Beach station from 9.30am – 9.30pm daily to aid you in getting around quicker.
At the end of your Safari Zone adventure, the shuttle bus will be available to ferry you from Beach Station to VivoCity from 6pm – 10pm on Monday and Thursday, and 4pm – 10pm from Friday to Sunday during the event days.
---
Checking In

If you've received your confirmation email for the Safari Zone event earlier, you'd have received a unique QR code, which will serve as a free ticket to the Safari Zone. You're advised to print the code out.

During the event itself, you'll need to present the code and check-in via the Pokémon Go app at either one of two virtual check-in PokéStops at Resorts World Sentosa or at Palawan Green before starting your adventure proper.

---
In The Zone

Catching Pokémon is tough work. And after a good haul, you'd want to recover some energy before going at it again.

Especially since Singapore isn't the most temperate place on the planet, the first and most basic survival tip we can give you is bring some water! It'll be hot for the duration of the event, so staying hydrated is paramount to being a skilled Pokémon Trainer. Comfy walking shoes, shades and a power bank for your phone(s) will go a long way as well in ensuring your Safari Zone adventure is a smooth-sailing one.

Other than that, there are also Player Lounges along Palawan and Tanjong beaches for you to catch a breath under some shade. Each Lounge will be themed in the colours of the three teams – Valor, Mystic, and Instinct – which is also perfect for meeting new Trainers, trading tips and Pokémon while you cool off.

Additionally, there are several food carts with light snacks and bites along Palawan Green, Tanjong and Palawan Beaches should you feel the need to refuel with some grub.

---
Cool Stuff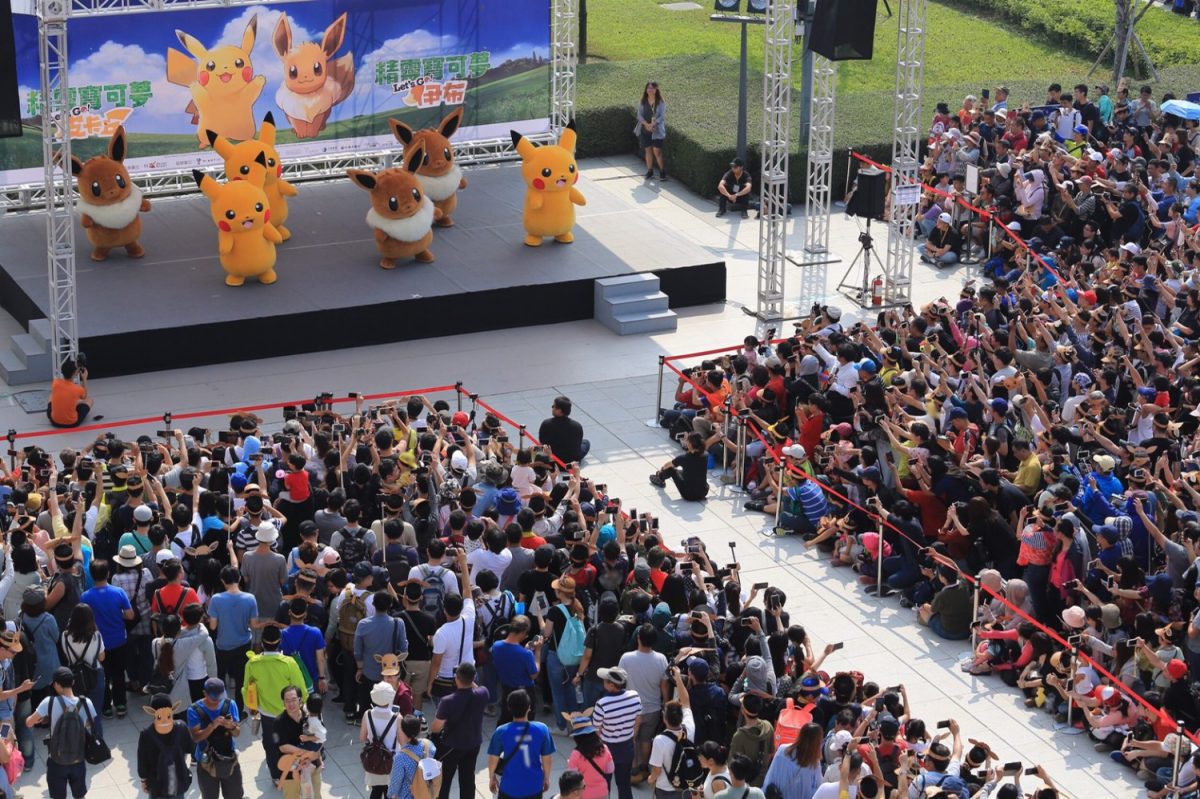 While the Pokémon are the stars of the show in the Safari Zone, you'd want to keep a lookout for these extra-special happenings that are exclusive to this part of the world.

Firstly, there is the world's first 6-metre-tall Lapras inflatable located at Palawan Beach for you to marvel at and take pictures of. This life-size Lapras is one of various Pokémon photo points that span across the entire stretch of the Safari Zone route.

There are also meet-and-greet sessions with everyone's favourite lightning mouse, Pikachu, decked out in various costumes. These will take place daily at Palawan Beach and Tanjong Beach during the event period, with three sessions each day at 11.30am, 2.30pm and 4pm.

Finally, there is also an official Pokémon pop-up store at Palawan Green where you can purchase some of your favourite Pokémon-themed merch, including some plushies of your favourite pocket monsters.

And those are our survival tips for you to fully enjoy Southeast Asia's first Pokémon Go Safari Zone in Sentosa, Singapore when it happens next week. Again, as a reminder, it will happen from April 18 – 22, 2019, so mark your calendars!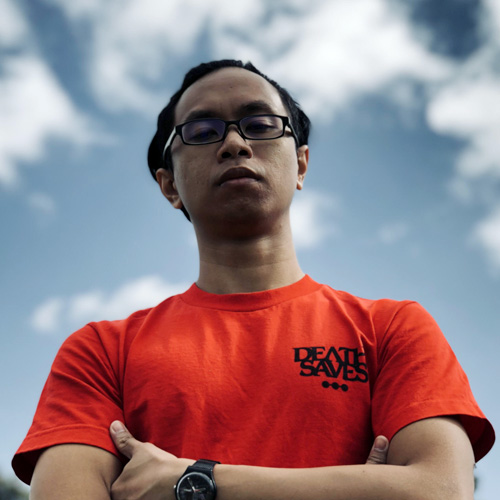 Marion has a serious RPG addiction. Sometimes it bleeds into real life; he forgets to sleep because he thinks he has a Witcher's body clock. Forgive him in advance if he suddenly blurts out terms such as "Mind Flayer" and "Magic Missile", because never once does he stop thinking about his next Dungeons & Dragons game.