Valve has made no secret that there'll be a follow-up to its Steam Deck handheld gaming device, but won't offer the upgrades users may be expecting. In an interview with The Verge, designers Lawrence Yang and Pierre-Loup Griffais highlighted some of the priorities for Steam Deck 2, and a performance boost isn't in the cards.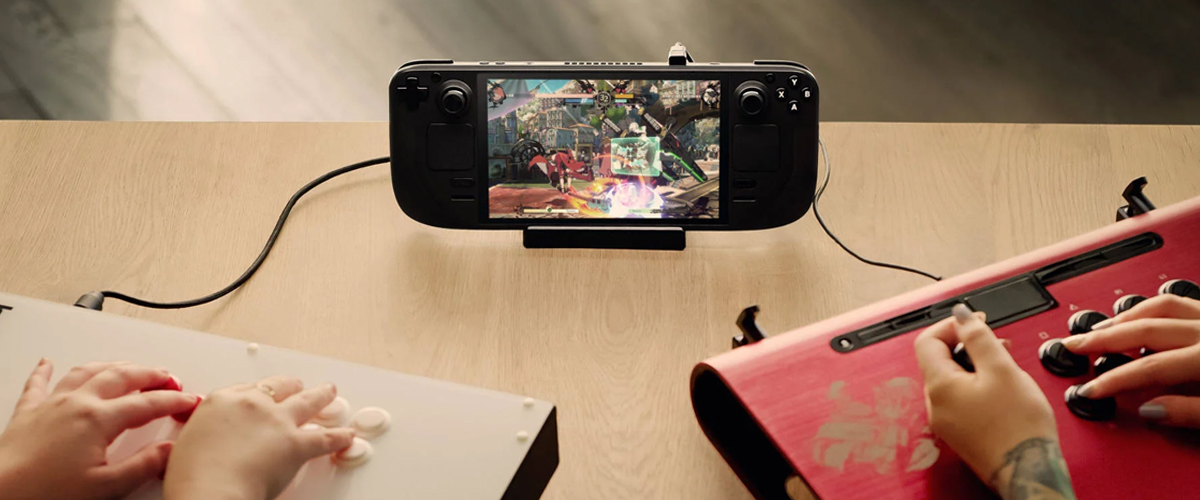 "Right now the fact that all the Steam Decks can play the same games and that we have one target for users to understand what kind of performance level to expect when you're playing and for developers to understand what to target… there's a lot of value in having that one spec," Griffais said, on whether it'll have faster performance or smoother frame rates.
"I think we'll opt to keep the one performance level for a little bit longer, and only look at changing the performance level when there is a significant gain to be had," he added.
While there are no details about Steam Deck 2, such as an expected release date or pricing estimation, Yang confirmed that it'll eventually make its way to the market: "Yeah, we want it to happen. It's just a question of how and when."
The Valve employees also delved into the process of making the games run nicely on the Steam Deck, as well as solving issues like stuttering in Elden Ring. In light of this, it's a little strange that there won't be improved performance on the second iteration of the device, though it could be because Valve is reserving that upgrade for future versions.
Beefing up the battery life, meanwhile, is an obvious goal to shoot for, especially since the Steam Deck doesn't have the best lifespan. Having a bit more longevity, along with a better screen, would bring enhance the overall portable gaming experience — even if the no-internal-spec-change approach is similar to the Nintendo Switch treatment, where the major differences between the base and OLED models are external: larger screens, more internal storage, and louder audio.