They weren't well received upon release over 20 years ago, but the Star Wars Prequel Trilogy have found new love across the last two decades, as Lucasfilm and Disney have been expanding on the lore crafted by the first six movies.
But regardless of the new optics of Episode 1 aka The Phantom Menace, there is no denying that there is one amazing thing to come out of that movie – the galaxy's first epic lightsaber duel that made use of modern fighting techniques, and displayed on the big screen for all to see.
It was most impressive and for this May the 4th, we wanted to see if we could recreate an epic lightsaber duel with nothing more than several Star Wars fans, a cool remix of a popular Star Wars theme aka Duel of the Fates, and the iPhone 12 Pro Max.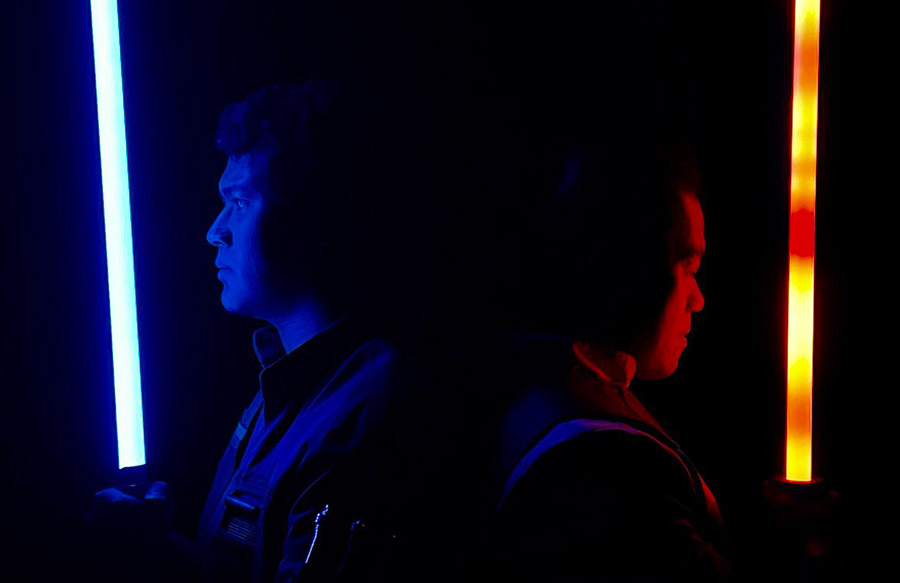 Hey, if George Lucas could film the Prequel Trilogy with state-of-the-art (then) digital cameras, surely we can do the same with the latest state-of-the-art Apple smartphone?
We'll let the result speak for itself. The remix was composed by Kenny Mac, while the two fighters, Kit and Afri, are from SaberMach – Singapore's first and only professional combat saber company. Some post-production work was done to colour correct the footage shot on the iPhone 12 Pro Max, but all footage was shot under low light mode with Apple's premiere smartphone.