The world of electronics, gadgets, and devices is something that has been built into our reality, and few of us can keep away from the benefits and joy they bring. Even for the most minimalist urbanite, there is no escaping the need for electronics that simplify our lives, and once you have a taste of the sheer convenience and quality-of-life enhancement afforded by them, it is nigh impossible to go back.
Sony has a huge range of electronics catering to all aspects of modern life, with the Sony experience improving lives both indoors and out. With the biggest sale of the year, including up to S$4,000 cashback and exclusive free gifts happening right now, don't miss this opportunity for a timely upgrade, or for an easy Christmas gift idea with some premium offerings in terms of features and design.
To sweeten the deals below, be sure to use <GEEKCULTURE8OFF> at the checkout to obtain a small discount of S$8 with a minimum spend of S$250.
Here is a list of some great deals that you must check out with will last from now till 2 January 2022:
The multiple award-winning X95J comes in two sizes – 65-inch and 85-inch. This 4K HDR Full Array LED Google TV boasts the World's First Cognitive TV Processor – aptly named BRAVIA XR.
The ingenious Cognitive Processor XR understands how humans see and hear, providing a whole new experience that immerses you completely in the scene. The Seamless Edge design ensures that viewers will be able to focus fully on the screen, which seems to blend right into the real world rather than being obviously confined within the bezel. With sound positioning tweeters on the screen as well as full Dolby Vision and Atmos support, this TV reproduces all the drama and excitement of the director's imagination.
If you've ever wanted a centrepiece in the home to blow away your guests with envy, look no further.
Featuring Google TV, it also lets users browse over 700,000 movies and TV episodes across multiple streaming services, making late-night binge-watching simple
The X95J starts from S$5,499 S$3,999, and includes a S$150 Klook e-gift card with free wall bracket and installation worth S$159.
---
While the X95J itself is able to provide a great movie-watching experience, why not consider bringing that up to the next level with the HT-A7000 soundbar?
The HT-A7000 is able to achieve audio envelopment, making the audio sound like it's part of the very environment audiences are in, rather than some tinny recreation from another source. This soundbar brings your living room a step closer to being a theatre. The built-in dual subwoofer delivers authentic 7.1.2 channel surround sound without additional speakers or wires, making it not just a high-quality soundbar, but also an elegantly designed and clutter-free piece of careful engineering.
Get the HT-A7000 now at S$2,499 S$2,299.
---
Sony's suite of gadgets extends beyond the confines of a home. With the Xperia™ PRO-I, photographers can finally have a phone with a genuine 1.0-type image sensor and Sony's advanced image signal processors in a slim and lightweight device.
While the Xperia™ PRO-I has all the functionalities one would expect and need from a smartphone, make no mistake, this is a device for the shutterbugs.
This is professional-grade imaging performance for photographers, videographers, and cinematographers. Also, as an added point of convenience, users can shoot, edit, and send images and videos all within a single device.
The Xperia™ PRO-I is available for pre-order now as a bundle at S$2,299 that includes a free WF-1000X M4 Truly Wireless Noise-Cancelling headphones and SanDisk Extreme Pro 128GB MicroSD card.
The aspiring vloggers can also purchase the vlog bundle worth S$514 at S$399 along with the purchase of the Xperia™ PRO-I, which includes the XQZ-IV01 vlog monitor and the GP-VPT2BT shooting grip with wireless remote commander!
---
The award-winning WF-1000XM4 continues Sony's streak of providing quality audio experience. It comes with everything you would want from a pair of wireless earbuds – industry-leading noise-cancellation, hi-res audio, clear call quality, stable fit, water resistance (IPX4), robust battery life (24 hours of listening time), a sleek design, and more. This is in a different class when compared to other noise-cancelling headphones.
The speak-to-chat feature also allows you to switch between a real-life conversation and your music-listening experience, as the WF-1000XM4 will automatically pause the music during conversations, such as when ordering food for takeaway at a restaurant, and play it again once the conversation is over. This addresses an issue that headphones users have faced for decades, with a solution that is seamless.
Get the WF-1000XM4 now at S$379 S$349.
---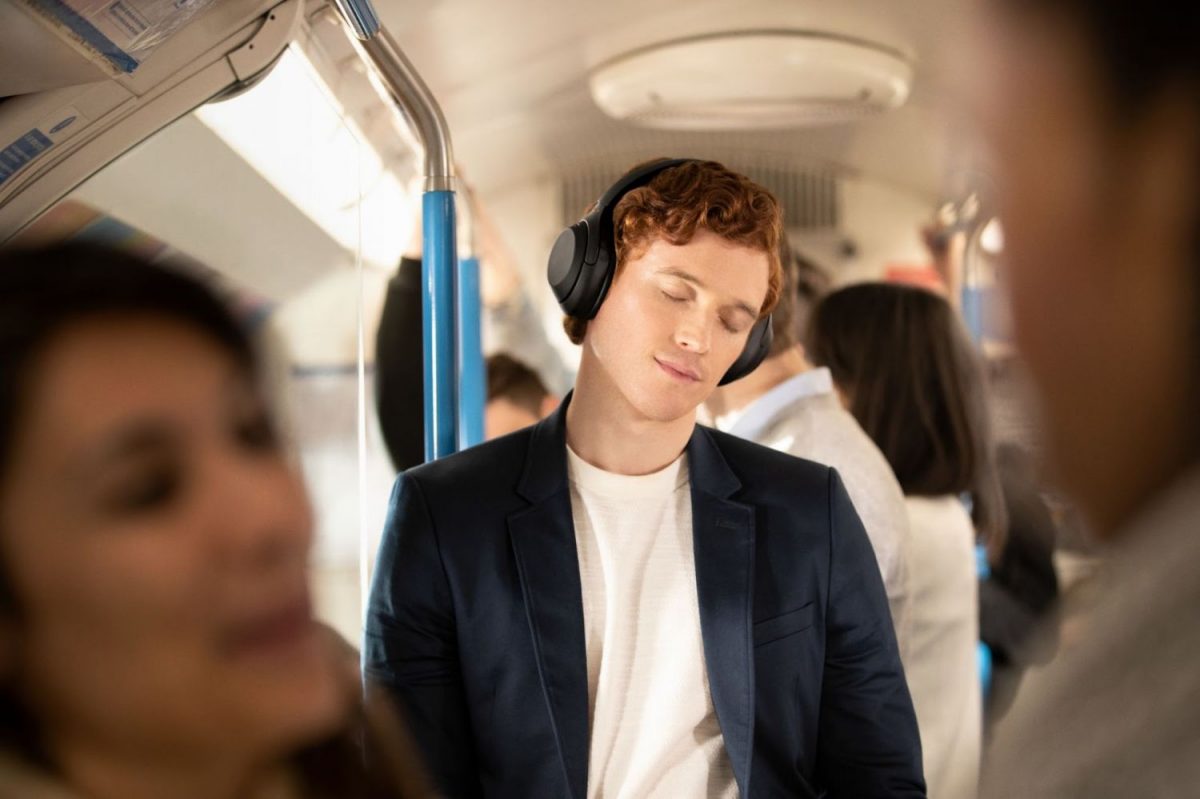 If you prefer over-ear headphones, then the award-winning WH-1000XM4 is for you. Like the WF-1000XM4, the WH-1000XM4 also belongs to a class of its own. It too comes with everything an audiophile would want – industry-leading noise-cancellation, more powerful hi-res audio with its 40mm drivers, robust 30-hour battery life, compact foldable form factor, and more.
The speak-to-chat feature is present here too, along with wearing detection, which uses a proximity sensor and two acceleration sensors to detect if you're wearing the headphones and adapt playback accordingly to preserve battery life.
Also, given how wireless headphones are often used both indoors and outdoors, the multipoint connection feature that allows you to pair with two Bluetooth® devices at the same time makes it easy to switch from one paired device to another with a simple touch of a button.
Get the WH-1000XM4 now at S$499 S$399.
---
This is the latest addition to Sony's Alpha camera series, which is known for reliable, stunning performance. The cameras in the series cater to photographers and videographers of all skill levels, and both beginners and veterans can find something that will feel just right in their hands.
The Alpha 7 IV features a 33MP full-frame sensor and improved autofocus, along with 4K 60p video recording. Thus, this is the obvious choice for hybrid shooters who want to take breathtaking photos and smooth videos on a single device.
As far as cameras go, we use them for all our shoots and videos over on our YouTube channel. Maybe it's time for us to upgrade our current gear as well.
The Alpha 7 IV will be available in December at S$3,599 for the camera body, and S$3,899 with a Sony FE 28-70mm f/3.5-5.6 kit lens.
---
This is a compact, palm-sized camera that is densely packed with professional-level features. It boasts a 24-200mm zoom lens and large 1.0-type image sensor within its charmingly cute chassis.
Its ability to produce high-quality photos and videos often come as a surprise to those who underestimate it due to its appearance. Don't judge a book by its cover, and don't judge the RX100 VII by its size. It can slip right inside one's pocket, and is a great choice for content creators who find themselves often carrying around too many things, but still want to have professional-grade photos and videos taken without becoming encumbered by clunky equipment.
Get the RX100 VII now at S$1,649 S$1,399, along with a free Crumpler pouch worth S$69, 64GB SD card worth S$42, and a Sony Digital Workshop course worth S$45.
---
For those looking for great gift ideas but are spoiled by the options? The Sony Store gift card is the perfect gift. It allows one to flexibly choose from Sony's wide array of technology devices, be it cameras, headphones, home theatre products, or the PlayStation® 5!
---
Now that you've set your heart on a product, pretty much everything we've highlighted here entitles you for free next-day delivery* on Sony Store Online! If you need to make multiple purchases, the minimum spend of $100 makes it easy to hit the threshold.
Better yet, if you want to surprise a friend? Gift-wrapping service is also provided free of charge.
To sweeten the deal, be sure to use <GEEKCULTURE8OFF> at the checkout to obtain a small discount of S$8 with a minimum spend of S$250.
And here's a pro tip: Register the products online for an additional three months of warranty. Talk about savvy!
* For purchases $100 & above, Mon-Thu, excluding PH, before 2pm. Next-day delivery excludes TV & Home Audio products.