With our everyday lifestyle becoming increasingly digital, it is not surprising to see gaming becoming more popular among the millennials. It was even reported by Niko Partners that Southeast Asia is one of the fastest-growing games markets in the world, with the number of PC and mobile gamers in the region projected to rise above 400 million by 2021.
With the rise of gaming in the region comes esports, a competitive gaming and spectator event, which has transformed from niche little events to major multi-million dollar competitions.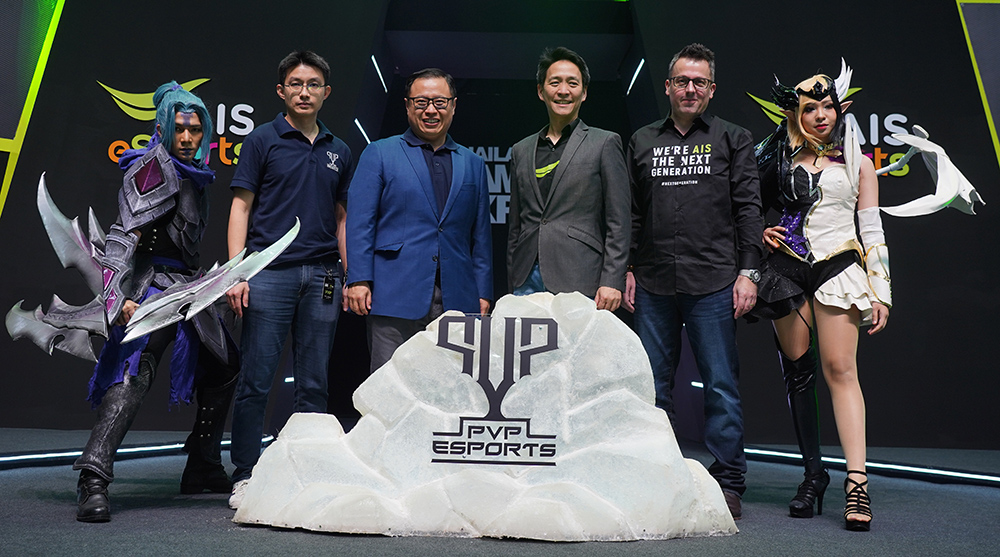 To help push the esports scene in Southeast Asia even further, Singtel, together with its regional associates AIS, Globe, and Telkomsel, has launched the 2020 edition of Singtel's PVP Esports.
The PVP Esports 2020 was officially launched on 31 January at the Thailand Game Expo in Bangkok.
The 2020 editions of the regional community leagues are titled PVP Esports Corporate Championship and PVP Esports Campus Championship. They will feature two exciting seasons of esports action and more game titles.
With the PVP Esports community leagues, Singtel says that it hopes to provide a platform for budding gamers to hone their skills and promote values such as sportsmanship, teamwork, and healthy gaming as they connect and bond over their shared passion for the game.
"PVP Esports has proven to be a great platform for gamers and enthusiasts from Southeast Asia to come together and engage in competitive play," Arthur Lang, CEO of Singtel's International Group, said in a press statement. "The strong response to our 2019 leagues signals a demand for more high-quality community tournaments in the region, and this year, we are excited to expand our community leagues to give gamers even more opportunities to do what they love."
He adds, "Furthermore, the focus for our leagues this year will be healthy gaming and we will be working with our partners over the course of the year to ensure that our youths will continue to enjoy gaming as a wholesome activity. Together with our regional associates, we will continue to drive the growth of gaming and esports in the region and perhaps even uncover budding esports talent along the way!"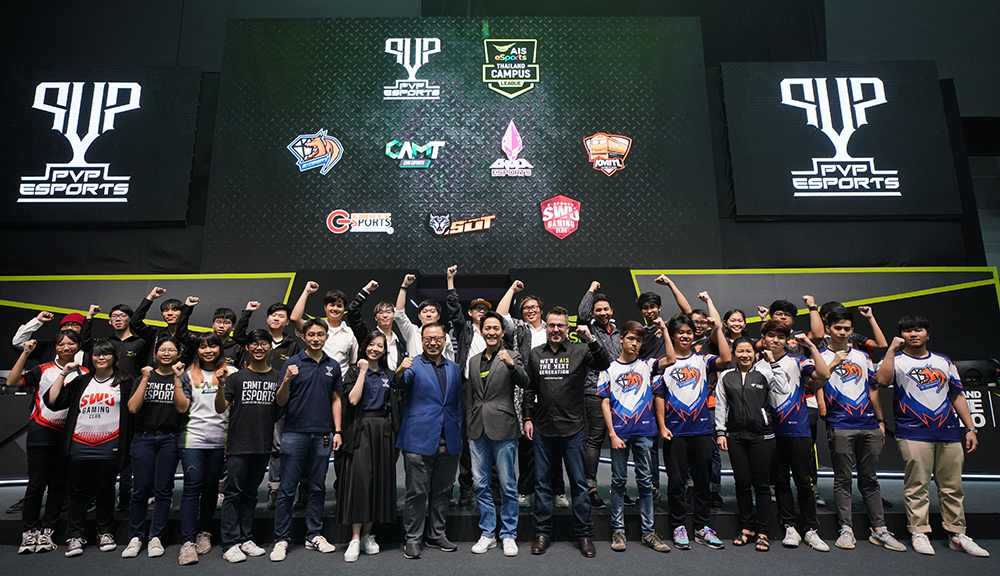 Alistair Johnston, Managing Director of New Business at AIS, added onto Lang's statement by saying that he hopes the PVP Esports community leagues will inspire gamers "and pave the way for them to become a professional player in the future."
The 2020 PVP Esports Corporate and Campus Championships will run for two seasons with the first season happening from March to June and the second season happening from August to November. Players who are competing will be playing for a combined regional prize pool of S$100,000 in cash and prizes.
Season one of the championships will feature popular game titles such as Mobile Legends: Bang Bang, PlayerUnknown's Battlegrounds Mobile, and Dota 2. More games will be announced in Season 2. Aside from winning cash prizes, the top teams from Singapore, Indonesia, the Philippines, and Thailand will also get the opportunity to represent their country at the Grand Finals which will be taking place in Indonesia in July 2020.
Registrations for the PVP Esports Corporate and Campus Championships will open on 10 February 2020. Those interested can check the PVP Esports website for more information.
---

Drop a Facebook comment below!