The cyberpunk-slash-noir genre is a familiar name in the video game community, but it proves to be a new venture for Singapore-based game studio General Interactive. From the minds behind the critically-acclaimed management sim Terrior comes a new sleuthing adventure in the form of Chinatown Detective Agency, where players can take on cases, manage their agency, and unravel a global conspiracy.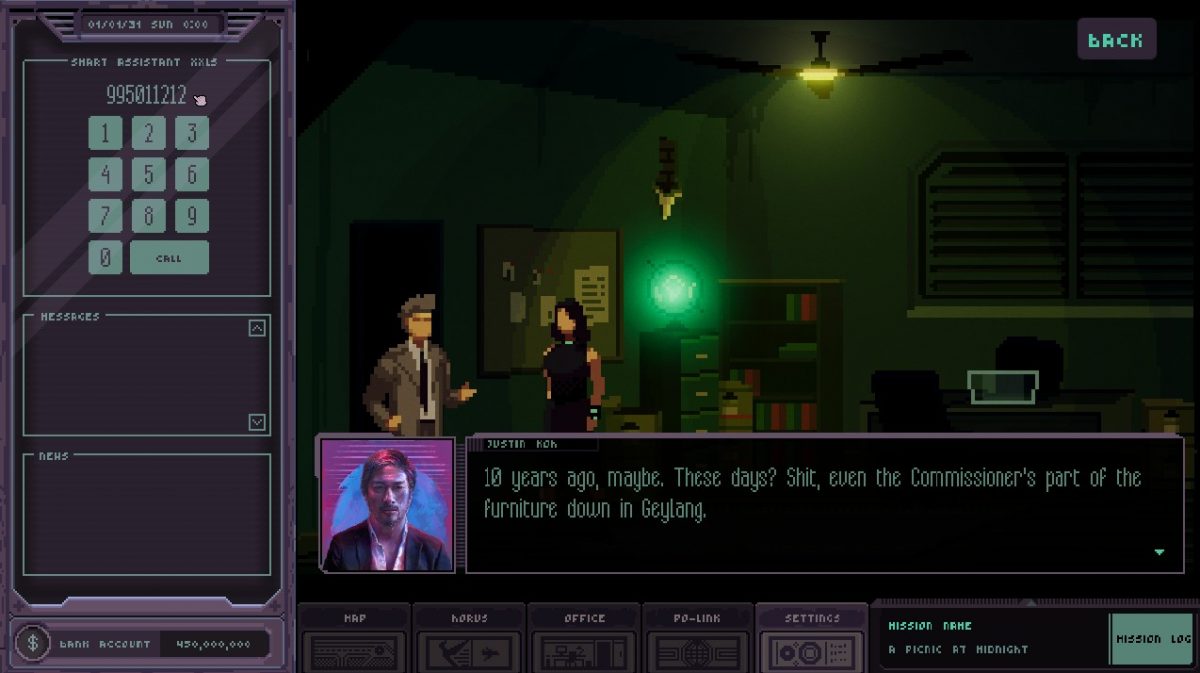 Set for launch on Steam in Winter 2020, the indie title presents a blend of borrowed elements from Blade Runner, The Da Vinci Code, the classic Carmen Sandiego series, as well as noir detective movies. In addition to adopting a click-and-point, graphic-novel gameplay approach, it will also feature beautiful, nostalgic pixel art that runs on a theme-abiding colour palette.
A brief synopsis of the game reads:
The year is 2032. Singapore is one of the last refuges of relative safety in a chaotic world, but even there, private detectives are becoming the first option for citizens who can afford a semblance of justice. You're Amira Darma, once a rising star at Interpol. You've just set up shop as a Private Investigator in the heart of Chinatown, and your first client is about to walk through your office doors…

– Synopsis of General Interactive's cyber-noir adventure/management game Chinatown Detective Agency
With Chinatown Detective Agency's in-game additions of iconic local landmarks and elements, such as Newton Food Centre, Garden by the Bay's Supertrees, and MRT cabins, the team appears to have done an excellent job at paying homage to Singapore. Throw into the mix dark intrigue, sleuthing thrills, and seemingly apt electronic tunes, and it's certainly looking up to be an attractive prospect.
Chinatown Detective Agency will be released on Steam in Winter 2020.
---

Drop a Facebook comment below!