Gaming fever has struck Parkroyal Collection Pickering in Singapore, as the landmark hotel will open its doors to Asia Pacific's first AMD Gaming Suite starting today. The collaboration effort looks to deliver a best-in-class, immersive experience, transforming the luxurious rooms into a glitzy, cozy space where visitors can live out their gaming dreams.
With the support of additional key ecosystem partners such as ASUS, Microsoft, Secretlab and Monster Energy, the hotel is well-equipped to offer two gaming packages: the AMD Gaming Suite (S$650++) and AMD Gaming Pack (S$450++). The former is a fully-themed Urban Suite that comes with two ASUS gaming laptops connected to 27-inch monitors, a full range of accessories, and two Xbox gaming consoles.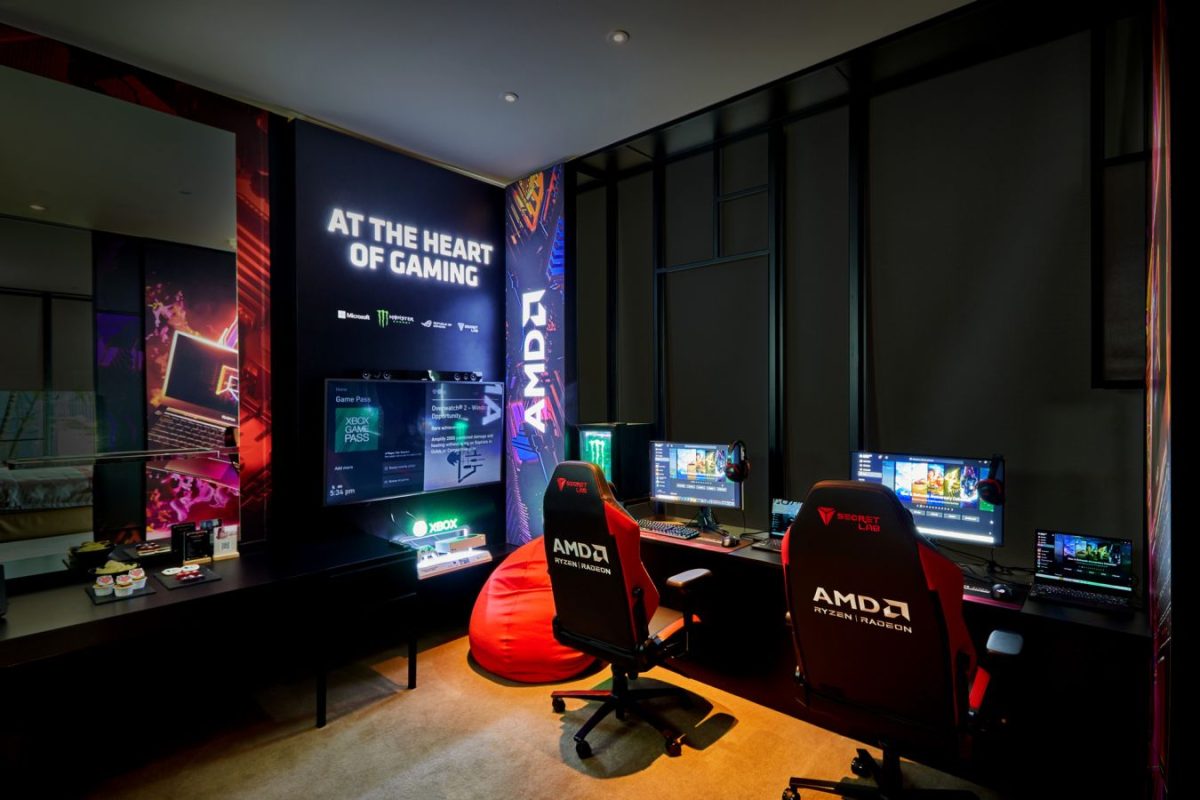 The AMD Gaming Pack, meanwhile, is a modular "add-on" experience that equips regular room bookings of the Urban Deluxe Room with one ASUS gaming laptop (ROG Zephyrus G14), a 27-inch monitor (ROG Strix XG276Q), a full range of accessories (ROG Strix Scope RX keyboard, ROG Gladius III mouse, ROG Delta S Core headset), and one Xbox console. All PCs and consoles in the rooms are outfitted with the full Xbox Game Pass library, but only a select few titles will be pre-installed.
Additionally, guests can also get to enjoy a complimentary gaming-themed welcome snack platter, a selection of Monster Energy drinks, 20 percent savings on food and beverage at Lime Restaurant and 15 percent savings on spa treatments at St Gregory.
Parkroyal Collection Pickering is now taking reservations for the AMD Gaming Suite and Gaming Pack via the Pan Pacific Hotel booking page and Trip.com respectively. Do note that the gaming experiences will only run till 31 December, however.