[UPDATE: Congratulations to Nyto Gawn, Jacey Koh, AS Neo, Yun Qing Lau and Paul Chan! You each won a pair of tickets to STGCC!]
It's nearing September and that means that the Singapore Toy, Games & Comic Convention (STGCC) is back again! Every year there is so much to cover and it can be quite overwhelming to comb through the official website for all the details, so let us do the heavy lifting for you!
If you are wondering what to expect at STGCC, do check out our post from last year for a sense of scale and spectacle. There's plenty to take in for a single day so aim to grab a two day pass to space things out.
Here's what we think would be the highlights for this year:
Hot Toys Star Wars
"I sense a great disturbance in the toy market, as if a million wallets cried out in terror."
Depending on where you stand, Hot Toys has struck a home run with the Star Wars franchise and they are planning to make a big splash at STGCC with a huge booth to celebrate this massive win with a spectacular life-size Star Wars costume display .  I'm hoping that Hot Toys will be taking this opportunity to wow Star Wars fans considering that STGCC would be a great opportunity to gloat showcase this coup.
David Mack is Back
STGCC 2014 was lacking international star power but David Mack will be returning this year to feature the recently announced Fight Club 2 graphic novel together with Cameron Stewart.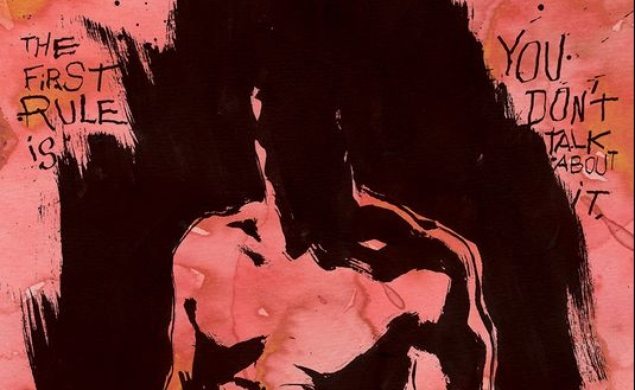 The duo have been working together on the series with working together on the artwork for all 10 issues of the highly anticipated sequel, with Stewart doing the art, and Mack as the cover artist. Last year, the queues for David's autograph was amazingly long and if you missed out previously don't make the same mistake twice!
Apart from plugging this new release, will David throw us a bone about what else is up his sleeve?
Olivier Coipel
House of M was my favourite story arcs to come out from Marvel for the longest time and it's no surprise that great stories really come to life in the hands of a great artist and that honour goes out to Olivier Coipel.
It's being teased that he's working on a super secret project for Marvel, so would that be an indication that there might be a reveal when he's in town for STGCC?
Xmashed Gear
Stop wearing those Threadless tees! Xmashed Gear has grown from strength to strength and this year he is back with new designs. From what I've observed, this would be a great opportunity to grab his tees at a great price.
While it might not be as cheap as those $10 limited deals you find online, these are quality printed tees that will survive multiple machine washes. Personally, I've gone for the Mr Baggins design most recently.
So. Much. Anime.
Holy crap! Anime is bursting onto STGCC in a super big way this year. We're seeing artists, cosplayers and retailers from every angle possible. From what I've gathered, it seems to be a good 50-50 split this year of East meets West.
Of all the guests, Lenneth XVII could possibly be the most awesome. Drakengard cosplay that is not photoshopped? Impressive.
GIVEAWAY TIME!
There's plenty more highlights that we are unable to squeeze in and we'd like to giveaway passes to make sure you can visit STGCC 2014 in person!
As we are only scratching the surface of what STGCC 2014 has to offer. There's still plenty more to check out over at their main website.
How to win?
Tell us via a Facebook comment below who else would be present at STGCC 2014. It can be retailers, artists and even cosplayers, you would be giving them a hand by spreading the word.
Need help figuring out who would be best to plug? Show some love to Singapore Toy, Games & Comic Convention's official –
Lastly, share this post with your friends, going to conventions are always better in a group! We have 5 pairs of tickets to giveaway for Sunday, 7 September 2014.
We will pick the lucky winners by 31 August 2014, 2359hrs.
STGCC 2014 is happening on 6 – 7 September and it brings together the best from the worlds of toys, games, comics, anime, manga and collectibles. Come meet your favourite artists, creators, designers, and check out exhibitors on the show floor when pop culture comes to Singapore! Tickets are on sale now starting from SGD$19.
Gerald currently straddles between his love of video games and board gaming. There's nothing that interests him more than trying out the newest and fanciest gadget in town as well. He dreams of publishing a board game sometime in the future!
---

Drop a Facebook comment below!