If you're hearing the increasing clickaty clack of excitement around you, that's likely from the fans of mechanical keyboards showing their passion for what used to be considered a generic accessory accompanying each desktop purchase. And after over two years of COVID restrictions that saw more people pick up additional keyboards to accompany their current hybrid Work From Home environment, the Singapore Mechanical Keyboard community recently had its long-awaited meet-up, to pop out their Cherry keys.
While the first day of the two-day was a paid ticketed event, the community showed up in full force and 200 tickets were sold out within a few hours as passionate enthusiasts filled the event to pick up and showcase their extraordinary accessory.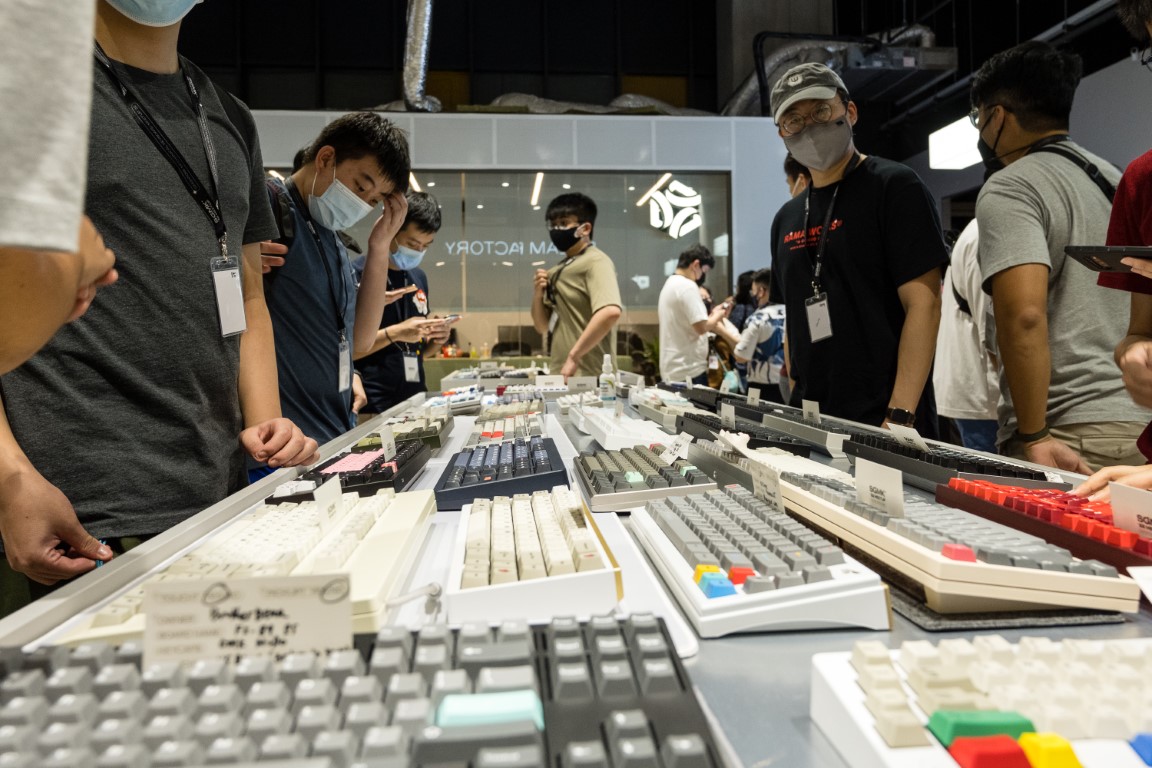 There probably aren't many communities that allow strangers to paw their precious commodities and right from the get-go, a steady stream of folks arrived and placed their keyboard(s) down, allowing the community to give their keyboards a good type test. There was a good amount of chattering among the clackering, providing attendees a great opportunity to catch up with friends that might otherwise be just a username on the Discord channel.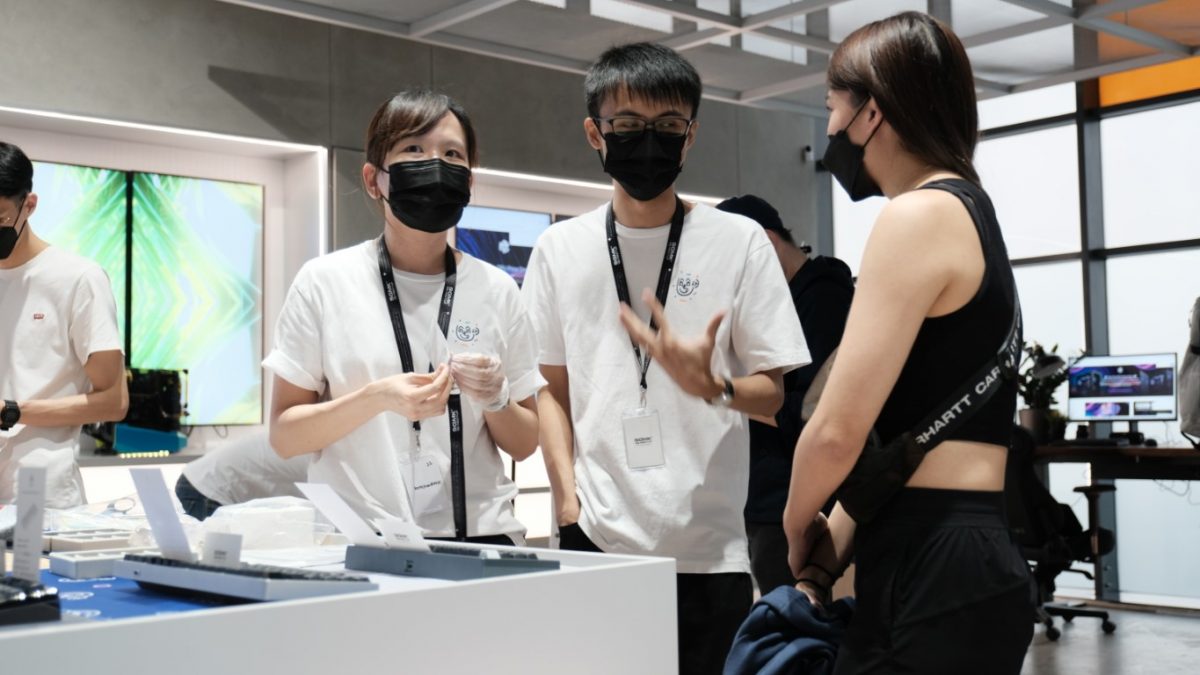 The event was organized by Wayne (otherwise known as Kasterborous) from Hex Keyboard fame, bringing the likes of MONOKEI, Mecha Store, and Jankycaps together in one place to meet the Singapore Mechanical Keyboard community.
The event at the Dreamcore Dream Centre soon found itself plastered with all keyboards imaginable and anyone visiting such events for the very first time might find it a tad overwhelming, with the amount of amazing keyboard builds on-site but in a good way.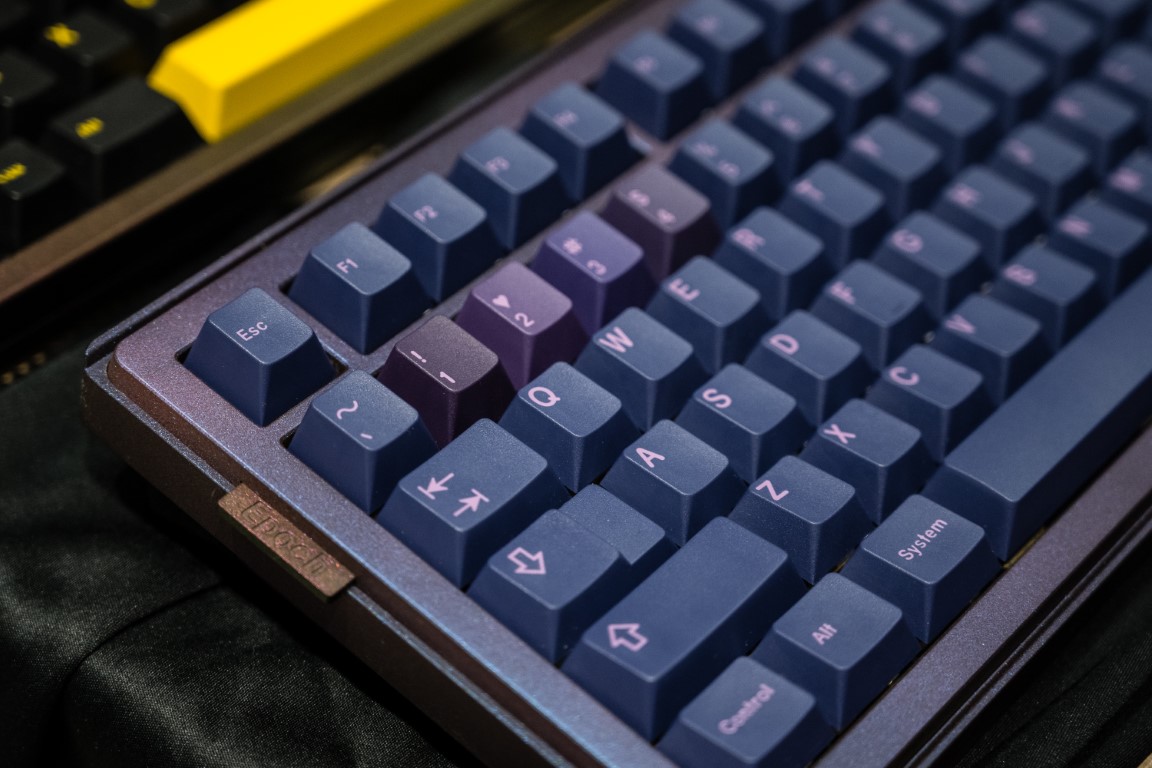 With so many keyboards to test drive in such a short time, one would be spoilt for choice to find their holy grail build.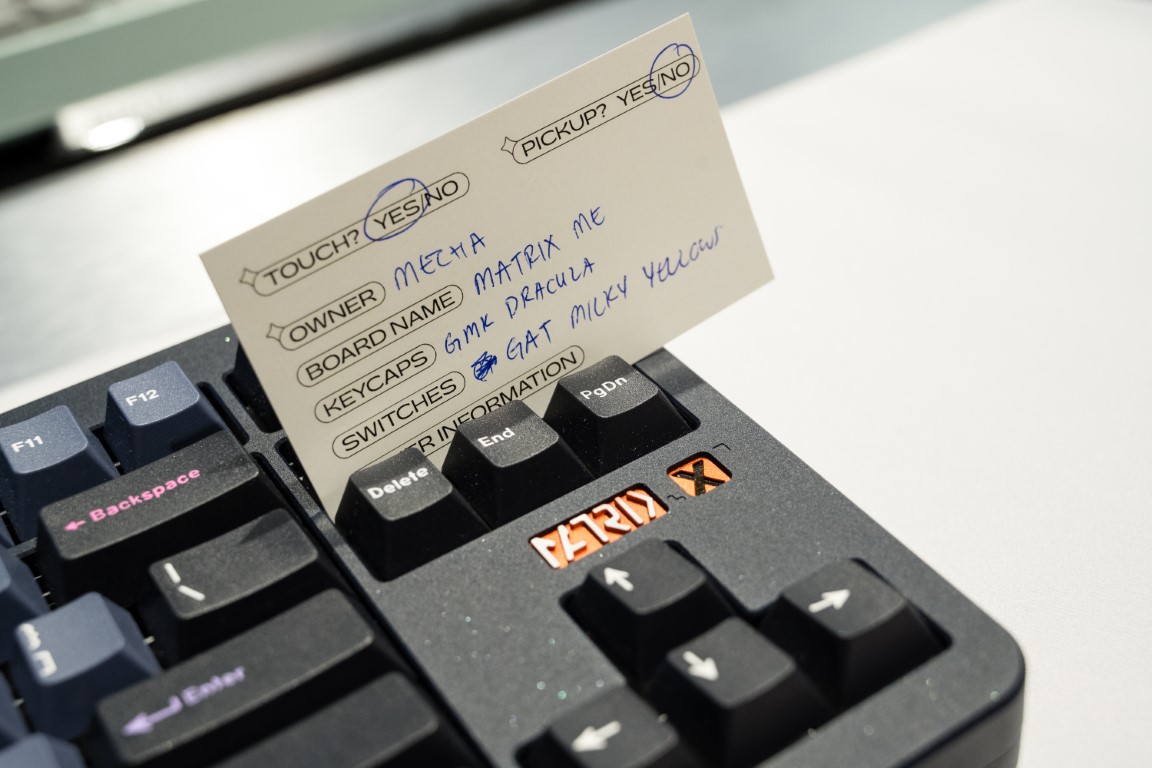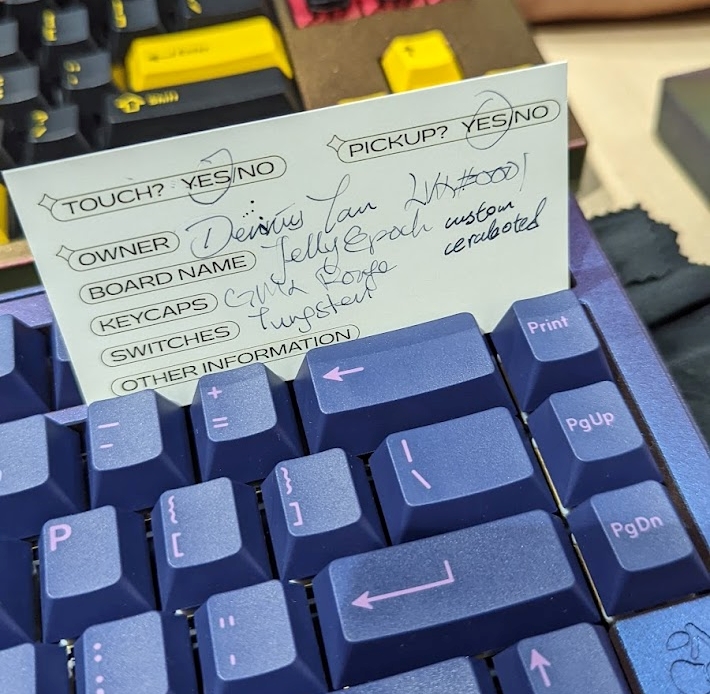 Thankfully, with each keyboard on display at the Singapore Mechanical Keyboard meetup, there's a nice handy card that gives one an idea of the various components which went into the build. We're certain after this event, the prices of some boards might go up, now that fans have gotten their hands on them.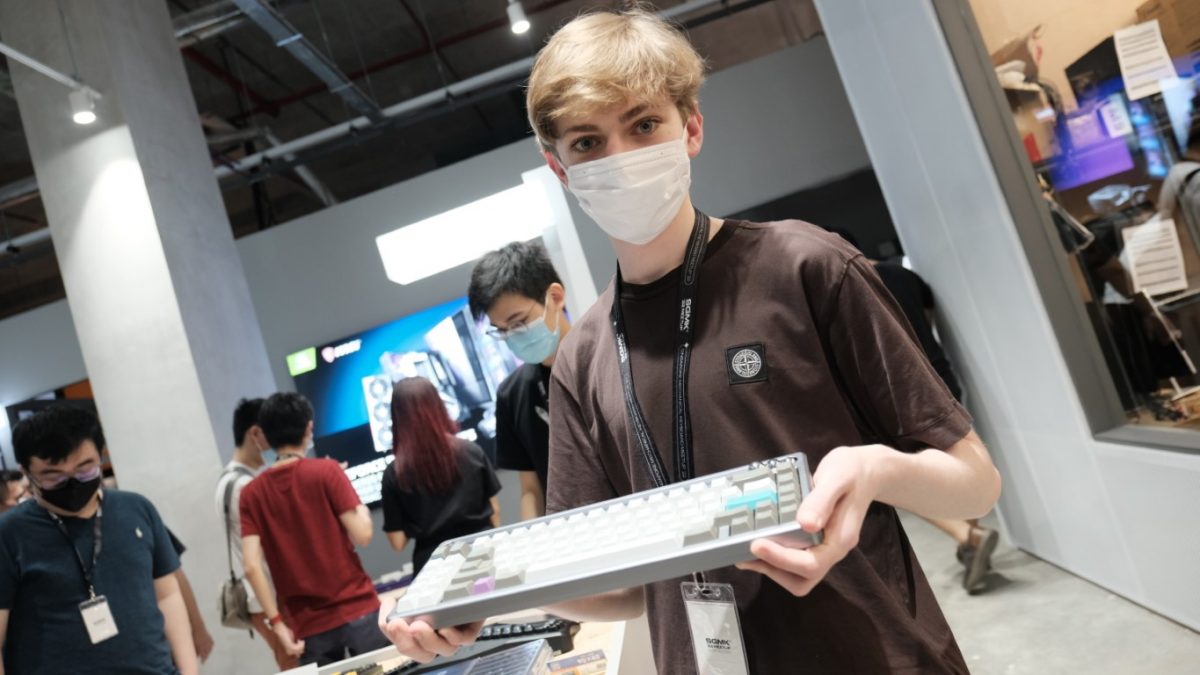 One of the folks we met at the event was Joshua Brooks, 16, who had his own custom keyboard design on showcase.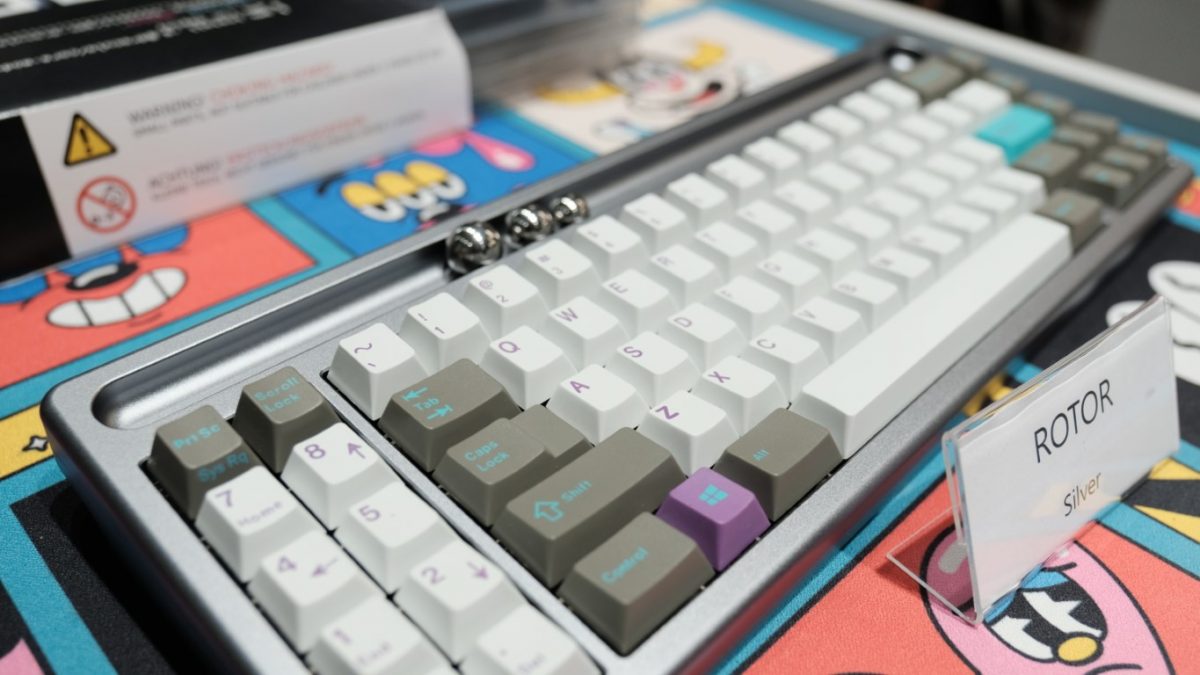 Featuring a pen rail, Brooks had opted to include a few metal spheres similar to those on a Newton's Cradle. According to him, it helps him maintain focus and fidget less, which was the inspiration behind the keyboard's design. When placed on the table, the spheres would gently roll across the rail from left to right, and there's something hypnotic with the entire motion.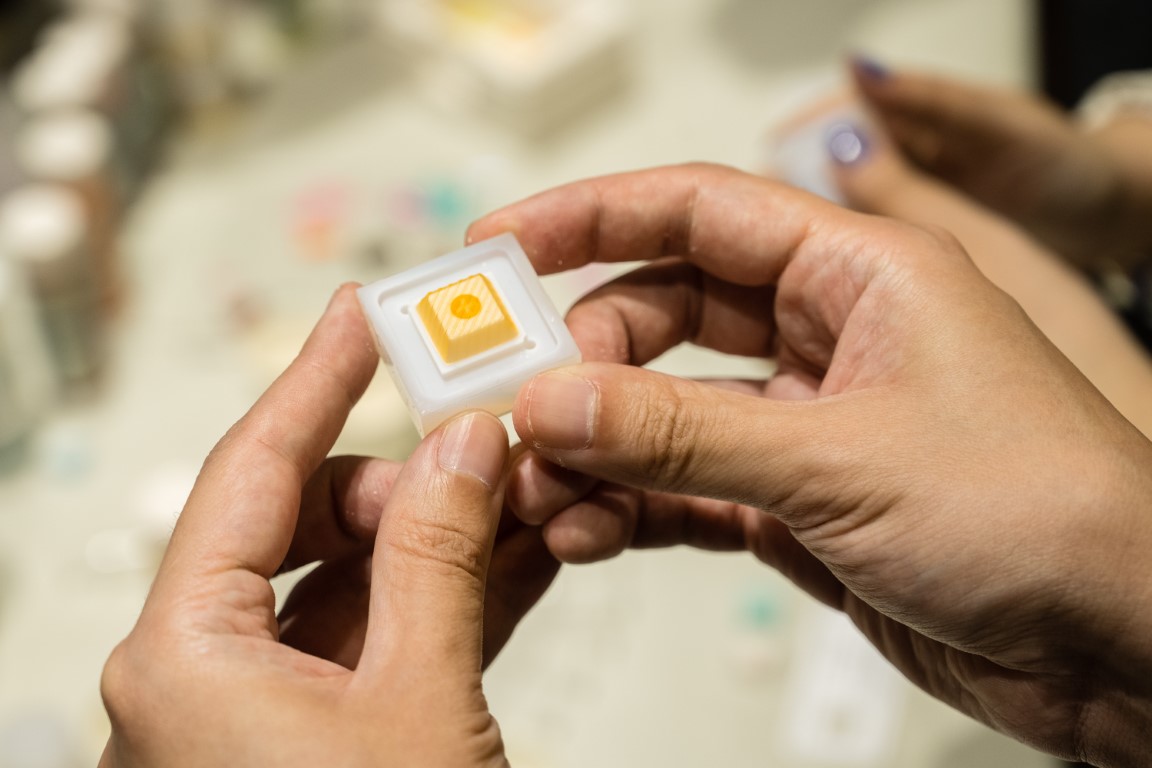 If you're pretty much set on your keyboard and switches, maybe it's time for a keycap refresh. The folks at Jankycaps were on site to help the community put together their very own keycaps.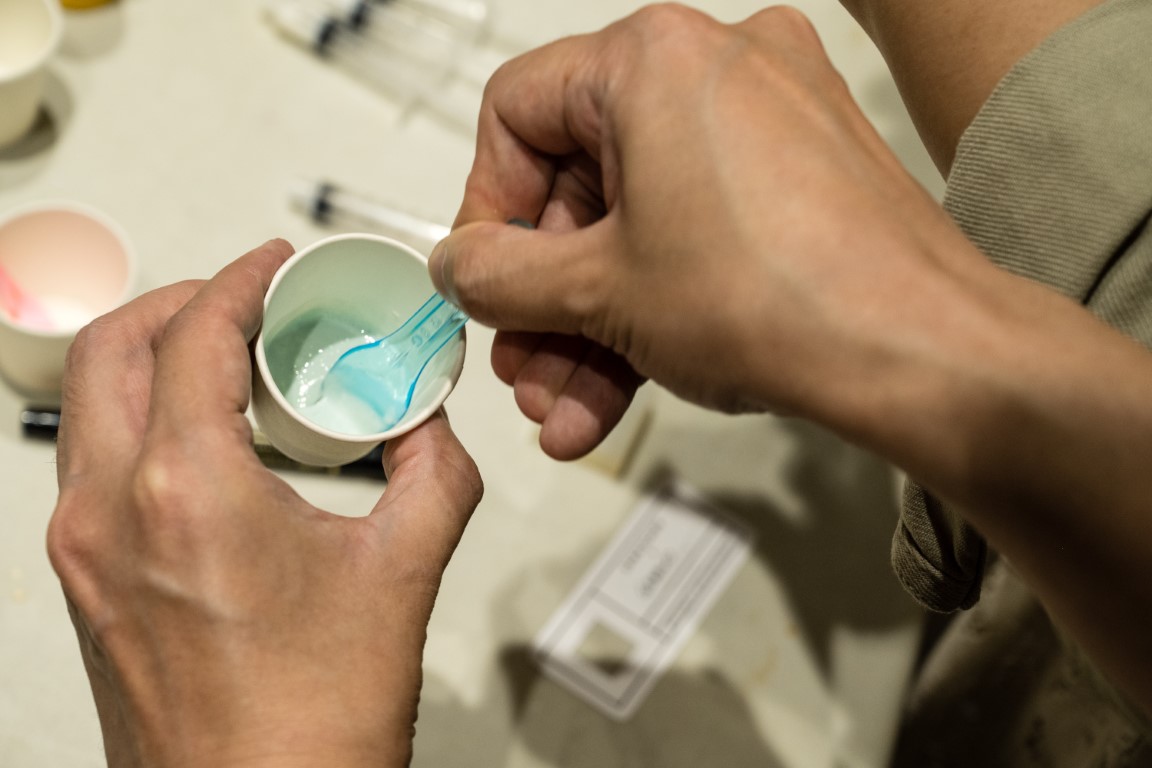 After selecting your preferred colours, it was time to pour the resin into the moulds and let the team handle the rest.
The result? Your very own custom keycap to take home to commemorate the event!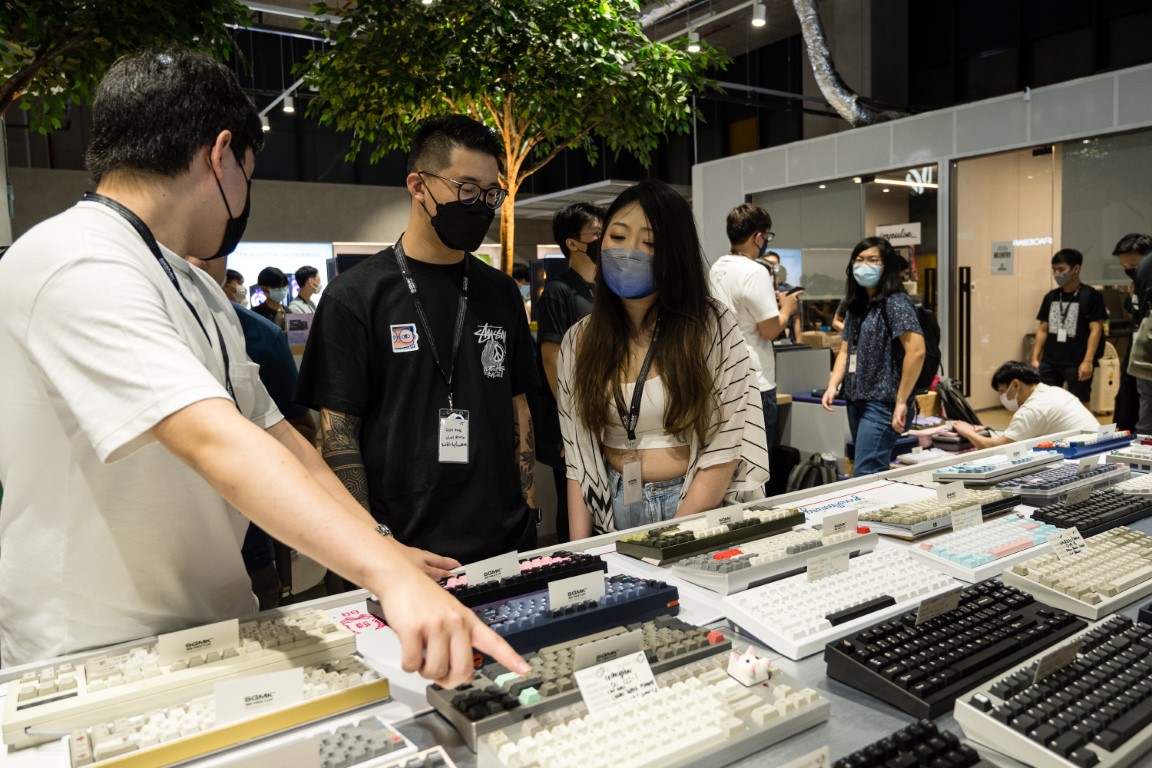 If anything, the event was certainly a treat for all who made it down, and the atmosphere is definitely something we've missed in the past two years.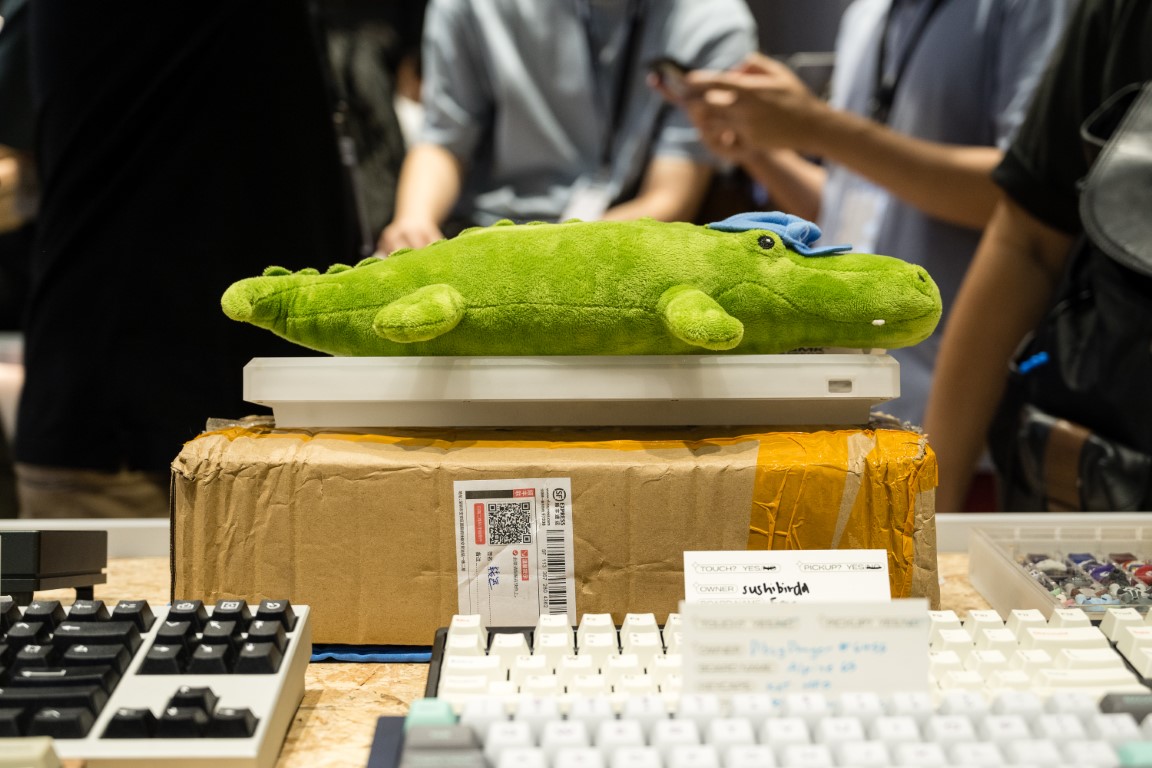 See ya later Gater(on) and let's hope the next Singapore Mechanical Keyboard meetup will be an even bigger success!
Do check out the rest of the gallery to check out what you might have missed. Day 2 (22 May) is open to the public from 1PM – 4PM and if you're keen, head on down to the Dream Centre, 55 Kim Chuan Drive #09-01 for some hands-on fun.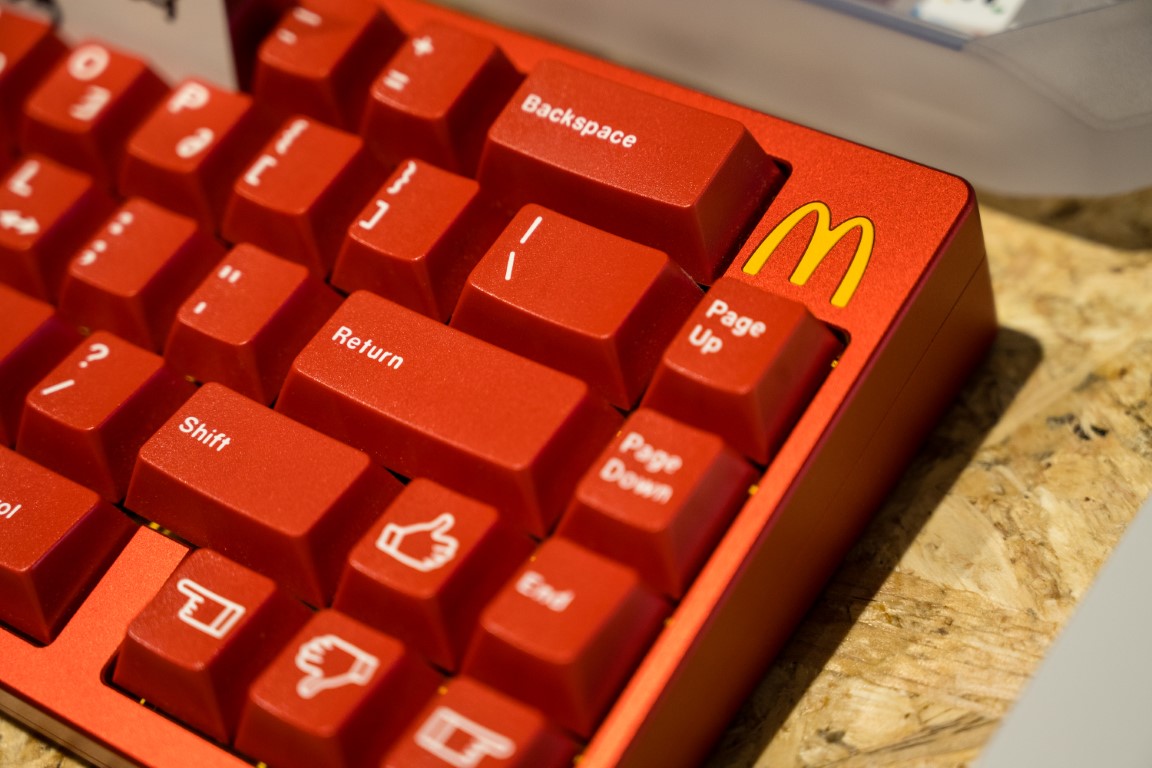 If you're keen on joining this wonderful community, do check out the Singapore Mechanical Keyboard community on Discord. It's a crazy rabbit hole to jump into, but if you've made it this far into the article you probably knew that already.
Gerald currently straddles between his love of video games and board gaming. There's nothing that interests him more than trying out the newest and fanciest gadget in town as well. He dreams of publishing a board game sometime in the future!