The Singapore Media Festival (SMF) is back for its sixth edition and it is bigger than ever before, with an expanded line-up of activities and events for both members of the industry and consumers alike across multiple platforms. Including film, television, digital video content, virtual reality, augmented reality, comics, and pop culture. 
Singapore International Film Festival
Kicking things off from November 21 till December 1 is the Singapore International Film Festival (SGIFF) which will be celebrating its 30th anniversary this year with three commissioned short films centring around the theme of celebration by prominent Southeast Asia directors. The three directors are namely Singaporean Yeo Siew Hua, who won Best Film in the Asian Feature Film Competition in SGIFF's Silver Screen Awards in 2018, Indonesian Mouly Surya who is considered one of the most promising female film directors in Indonesia today, and Anucha Boonyawatana from Thailand who won Best Director in 2017's SGIFF.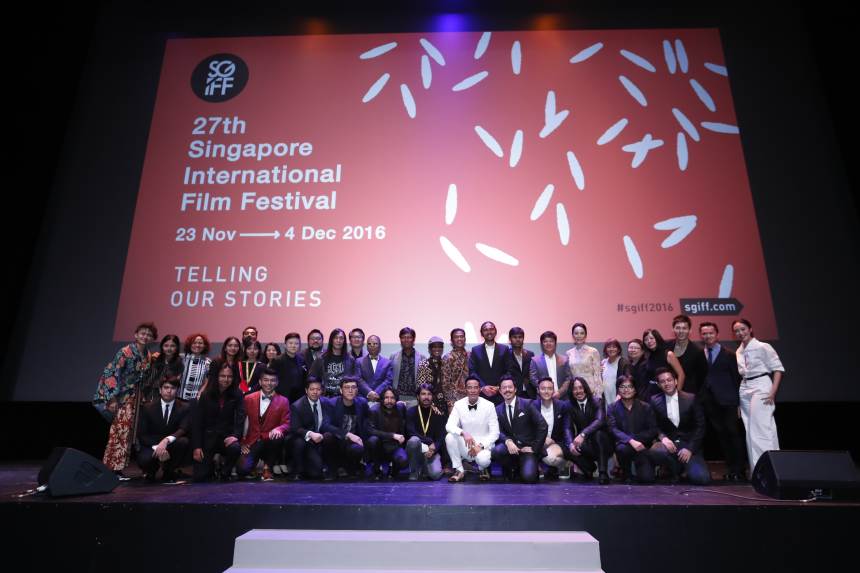 Aside from commissioning film pieces by Southeast Asian directors, this year's SGIFF will be including a focus on Southeast Asian cinema titled Stories We Tell: Myth, Dreamscape and Memory in Southeast Asian Cinema where four feature films will be played. These films all have "imaginative and dreamlike storytelling" which is a characteristic heavily featured in films from around the region.
This year's lineup includes Mysterious Object at Noon by the Thai filmmaker Apichatpong Weerasethakul, Lucky 7 which is an exquisite corpse film directed by seven Singaporean filmmakers (Sun Koh, K Rajagopal, Boo Junfeng, Brian Gothong Tan, Chew Tze Chuan, Ho Tzu Nyen, and Tania Sng), A Short Film About The Indio Nacional by Filipino Raya Martin, and The Missing Picture by Cambodian director Rithy Panh.
Singapore Comic Con
A new addition to the Singapore Media Festival this year is the Singapore Comic Con (SGCC) which will be taking place on December 7 and 8. Previously known as Singapore Toy, Game & Comic Convention (STGCC), SGCC is Southeast Asian's largest celebration of Western and Eastern pop culture, with events in the past focusing on franchises such as Star Wars. From toys, comics, cosplay, and gaming, there is bound to be something for every geek to enjoy.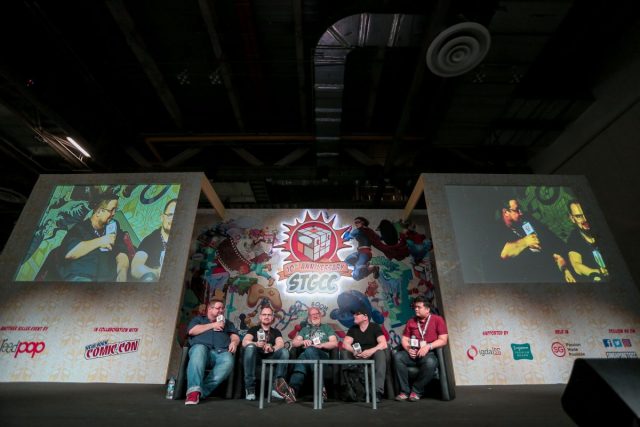 To help support and nurture the development of local and regional talent in the region, SGCC will be introducing a new initiative they call the Work in Progress Programme. The programme will offer aspiring comic writers a platform to bring their creative ideas to life, and be matched with one of three publishing houses in the region – Asiapac Books, Shogakukan Asia, and Vividthree + Darkbox Studio.
What else can you expect from SMF 2019?
Other events that will be taking place during SMF includes the Asian Academy Creative Awards (AAA's) which is established to award the best content and media created in the region. This year's AAA will be held on December 5 and 6 at the Victoria Theatre and aside from directors and producers, will also feature popular actors and actresses such as The Story of Yanxi Palace's Lawrence Wong.
2019 will also mark the 20th anniversary for the Asia TV Forum and Market (ATF) which is the premier platform for the top players in the entertainment industry to meet and shape the future of Asia's media content. Happening from December 3 to 6, this year's ATF will be riding on its success in 2018 to allow for more scriptwriters to enter Chinese-speaking countries by accepting both Chinese and English submissions this year.
The Infocomm Media Development Authority in Singapore will also be bringing Vidcon to Singapore for the first time though unlike Western iterations of Vidcon which lets consumers meet their favourite content creators, the Vidcon Asia Summit, happening on December 3-4, is targeted more towards individuals in the industry such as marketers, social media influencers, and scriptwriters.
A new Festival Village will also be introduced for this year's SMF. Held at Armenian Street from November 22-24, and 29, and December 1, guests can look forward to a number of film screenings under the starry night sky such as 2012's Rent-a-Cat by Japanese filmmaker Naoko Ogigami. Aside from that, there will also be a slew of other activities such as workshops, talks, VR showcases, and masterclasses for guests to experience.
---

Drop a Facebook comment below!