Scarlet Nexus, Bandai Namco's upcoming 'Brain Punk' action role-playing game has dropped the demo edition of the game on Xbox Series X|S and Xbox One today, with the PlayStation 5 & 4 version to follow on 28 May.
Play as one of two characters, Yuito Sumeragi or Kasane Randall, in an alternate dystopian world where mindless creatures that fall from the skies feast on human brains. As part of the Other Suppression Force (OSF), humanity's last line of defense, you must use your special abilities to save mankind and uncover the truth behind this enigma.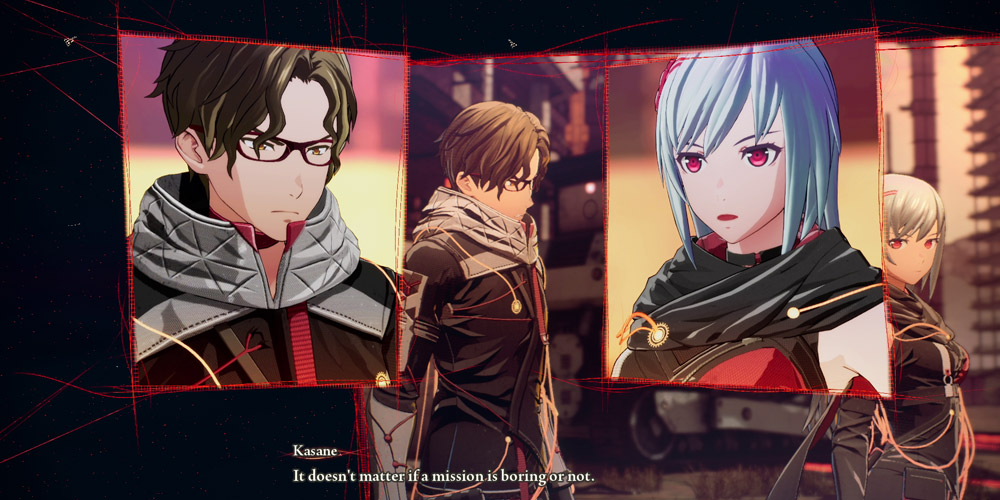 If you don't own an Xbox console, you'll have to wait another week before the demo arrives for PlayStation consoles. Or, you can watch our full demo playthroughs on the Xbox Series S (in 60FPS) for both Yuito and Kasane below.
Yuito Sumeragi Demo Playthrough
Kasane Randall Demo Playthrough
Scarlet Nexus is essentially a JRPG that revolves around the Sumeragi, Randall and the OSF, a group of human who uses supersensory powers to defeat their enemies. In the demo, you'll be able to work with allies who have powers such as pyrokinesis, teleportation, clairvoyance, electrokinesis, hypervelocity, or invisibility depending on which protagonist you pick.
The demo will let you try out its thrilling fight mechanics that feature either protagonist's psycho-kinetic ability to move your environment to crush your enemies and pair combo abilities of up to two selected allies. Bonding with your allies is also a possibility that can improve bond values that'll strengthen your teamwork and combos.
Besides equipment and customization features where you can change up both looks and weapons of your character, you'll also be able to experience 'Brain Map', the progression system of the characters where you allocate points to expand your skills, moves and powers.
Don't miss out on this demo edition because Banda Namco Entertainment is rewarding players with cosmetic bonuses for completing the demo. Transferable once the full game releases, get the 'Bunny Ear Mask (Head) [White]' when you play as Yuito or the 'OSF Standard Issue Pack [Black]' when you play as Kasane. That means you'll have to play both characters to unlock both items.
Scarlet Nexus is available for pre-order now and releases on 25 June 2021 on PlayStation 5 & 4, Xbox Series X|S & One, and Windows PC.