Now that its best and brightest of 2021 has been launched, Korean chaebol Samsung is coming out with the rest and in comes three mid-range phones from its latest A-series release – the Samsung Galaxy A52, A52 5G and the A72.
Compared to the Galaxy S21's bold look, the new line-up is spotting minimal camera housing for a more subtle silhouette. Available in four different colours, Awesome Black, Awesome Violet, Awesome White and Awesome Blue, the new Galaxy line-up tops the design off with a matte haze finish for a sleeker look.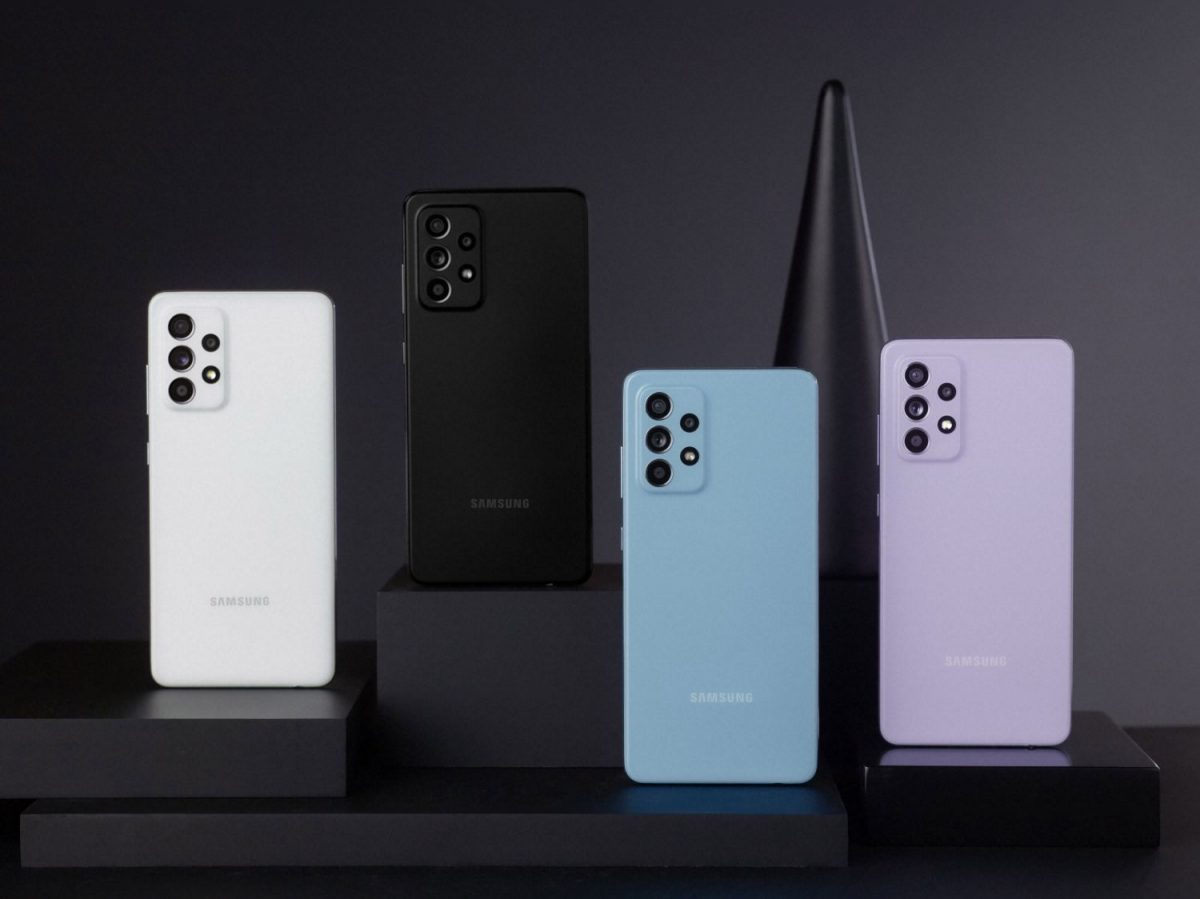 Setting the stage for the next-gen camera phones, the new Samsung Galaxy line-up will feature rear quad cameras that include a 64MP auto-focus (AF) optical image stabilization (OIS), 8MP AF OIS, 12MP ultra-wide and a 5MP macro lens. With all these different camera lenses built into a single phone, you have the versatility to capture your memories the way you see fit.
All three phones can also capture 4K videos and have the ability to snap stills within the video to convert them into 8MP pictures. Utilizing their unique Scene Optimizer mode, the phone recognizes 30 different kinds of scenes such as food, people or night, and can help users optimize the phone's settings to suit the subject and its environment. With the OIS camera lens and tetra-bining technology, the A-series phones are also capable of taking quality images under low-light conditions.
So which of the three is the superior one? Well, the A72 comes with a telephoto lens that enables 3X optical zoom, but Samsung has continued its path of confusing model numbers and features.
The display on the Galaxy A52 and A72's offers a 90Hz refresh rate and reduces blue light to less than 12.5% (certified by SGS Eye Care). Meanwhile, the A52 5G will have a 120Hz refresh rate. The Eye Comfort Shield that comes with all three phones will also adjust your display's colour temperature automatically to suit your smartphone usage patterns.
The A52 and A52 G uses a 4,500mAh battery while the A72 is decked out on a 5,000mAh battery. With their Adaptive Power Saving, the phone automatically analyzes your routine and phone usage pattern to determine the optimization for your battery performance claiming a 2-day battery capacity.
The other difference between the A52, A72 and A52 5G of course comes from its name. The A52 5G is 5G ready for better speed and connectivity, while the other two phones are excluded from the upgrade.
These phones are also fully compatible with the entire Galaxy Ecosystem, whether it's connecting with other devices or sharing music. With two Galaxy Buds Pro, two users can pair with a single Samsung Device and listen to the same music together. The phones however come with a lower IP67 rating versus the S21's IP68 rating. The IP67 can withstand up to 30 minutes in 1 metre of water are dust, splash and spill-resistant.
The new line-up comes with up to 8GB of ram and up to 256GB of internal storage. With a MicroSD card, you can also store up to 1TB of external storage on all three phones.
If you're worried about having a charger plug and cable, fret not, because the new Galaxy A series will include both in its package This new line-up seems like a balance or a tweak on their S21 models to achieve a slightly more budget-friendly price perhaps.
Celebrating Lazada's 8th birthday, the Galaxy A52 5G will be available for pre-order via Lazada now for SG$548 (8GB/128GB) and S$648 (8GB/256GB) and it will officially be available from 27 Mar. Prices for the A52 and A72 are still unavailable.
For a limited time, all pre-orders the Galaxy A52 5G from Lazada will be entitled to a complimentary Galaxy Buds+ in Black (worth S$268).