To many, film cameras are a thing of the past, much less Medium Format ones that are aesthetically pleasing and iconic looking, but rarely serve a modern purpose. The Hasselblad 907X CFV II 50C is an homage to the legendary Hasselblad V medium format camera series that has been around since the 1950s, but now fully digital.
In particular, the Hasselblad 907X 50C 50th Anniversary Moon edition, which was the first to be released, has been widely sought by collectors all over the world. However for many, the standard edition, with polished chrome accents versus the matte black look of the moon edition, is preferred by those that want the more iconic classic look.
While the brand is synonymous with high-end imaging in general, its price has always placed it outside of reach for most consumers. At such a premium, the Hasselblad 907X 50C is a work of art with a sensor that manages to capture stunning images, even if it is an aging one. Hasselblad's color science plays a key in making this one of the best in terms of color reproduction on any camera, and remains loyal to its true purpose in capturing stunning images with one of the best color reproductions.
For folks who might be confused over the naming convention, the Hasselblad 907X and CFV II 50C are actually two different parts. The 907X is the camera body, while the CFV II 50C refers to the digital back. Both are sold together and can be used separately, making it a modular system that is compatible with the company's other products. In this instance, the CFV II 50C can be attached to any Hasselblad 500 c/m film camera without any additional adapters or modifications but you will be limited to using the electronic shutter only to capture images.
Completing this work of art would be an appropriate lens, which in this instance we've found that it works best with a XCD lens if users want to capture and take advantage of all the features the camera has inside.
Specifications:
Sensor: 50MP medium format CMOS sensor, 43.8×32.9mm
AF points: 117-point contrast AF
ISO range: 100-25,600
Metering modes: Spot, center weighted, center spot
Video: 2.7K (2720 x 1530) up to 30p
Viewfinder: None (optional extra)
Memory card: 2x SD/SDHC/SDXC, UHS-II
LCD: 32-inch tilting touchscreen, 2.36m dots
Connectivity: Wi-Fi
Size: 102 × 93 × 84mm
Weight: 740g (907X + CFV II 50C), excluding battery and memory card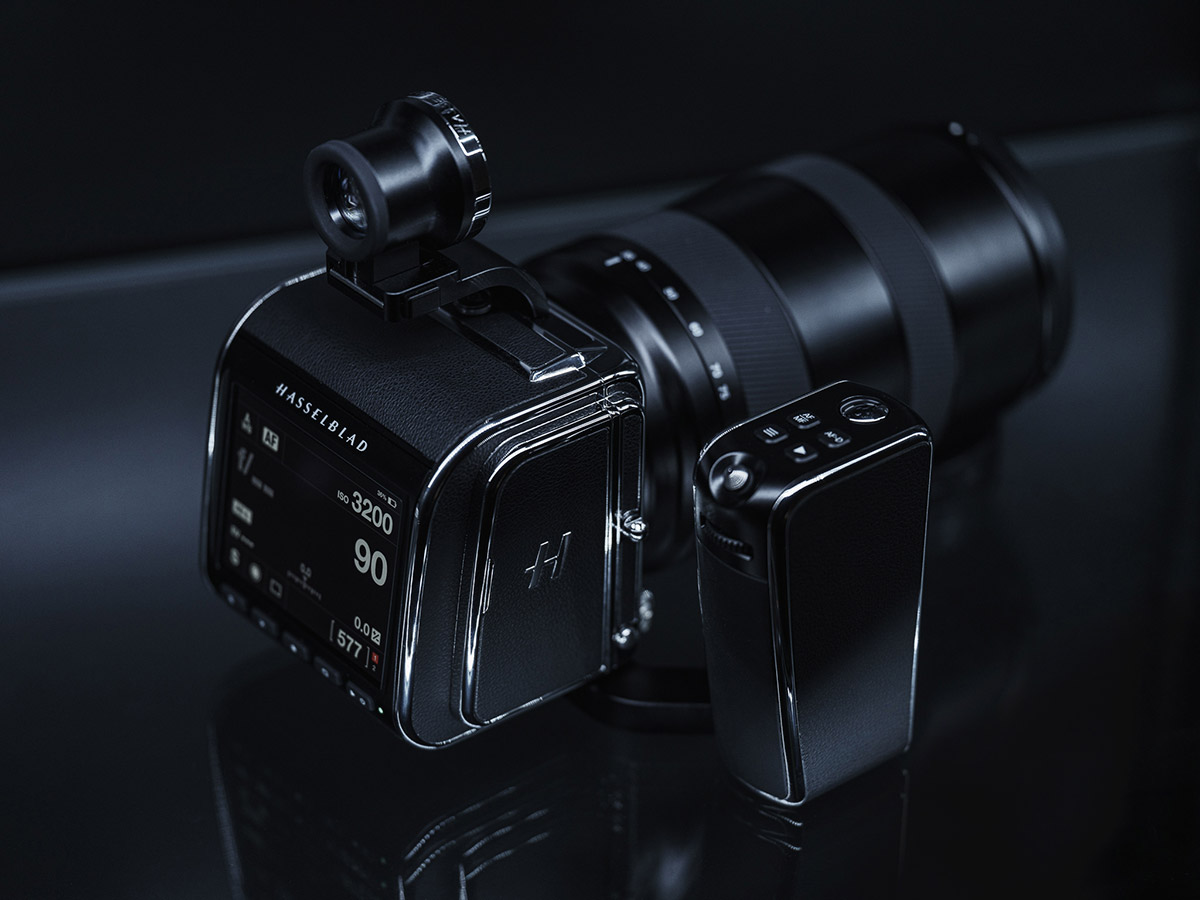 Apart from image quality, it's the UI that really sets Hasselblad mirrorless Medium Format cameras apart from the competition. It's all about the large touch screen that is easy to use, featuring large icons and not bogged down with endless sub-menus. If there's one thing that other camera manufacturers have to take note of, it would be how Hasselblad has taken the time to carefully curate the menus together. Considering that the Swedish company has been around since 1841, and is still able to adapt to the digital era speaks volumes of its dedication to their craft.
That's not to say that the camera is perfect by any measure. When it comes to using digital cameras, most folks will likely be using them handheld. The Hasselblad 907X 50C is sized to pick up and carry but if one prefers using longer focal length lenses it may feel more at home mounted on a tripod due the design, weight and ergonomics. Eschewing a viewfinder, users will need to rely on the CFV 50C's display instead. Alternatively, there is an optional optical viewfinder that can be added to the cold shoe attachment of the camera. It's as analog as it comes, and assists users frame their shot at 21mm / 30mm / 45mm focal lengths.
What really makes sense for the Hasselblad 907X 50C would be another modular component, through an additional control grip. On it we have a physical shutter button, a physical joystick to help navigate the menus and focus points, and 4 reprogrammable buttons to suit your needs. Folks might want to reassign one of the buttons as we did for exposure lock, as it is not easily accessible via the touch menu. The one issue would be the placement of the shutter release button – it's flat on top which does hinder one's ability to shoot up or down and users need to reposition their wrist and hand to accommodate. While not a deal breaker, given that everything else is so highly thought out on this camera system, makes this seem like a bizarre misstep.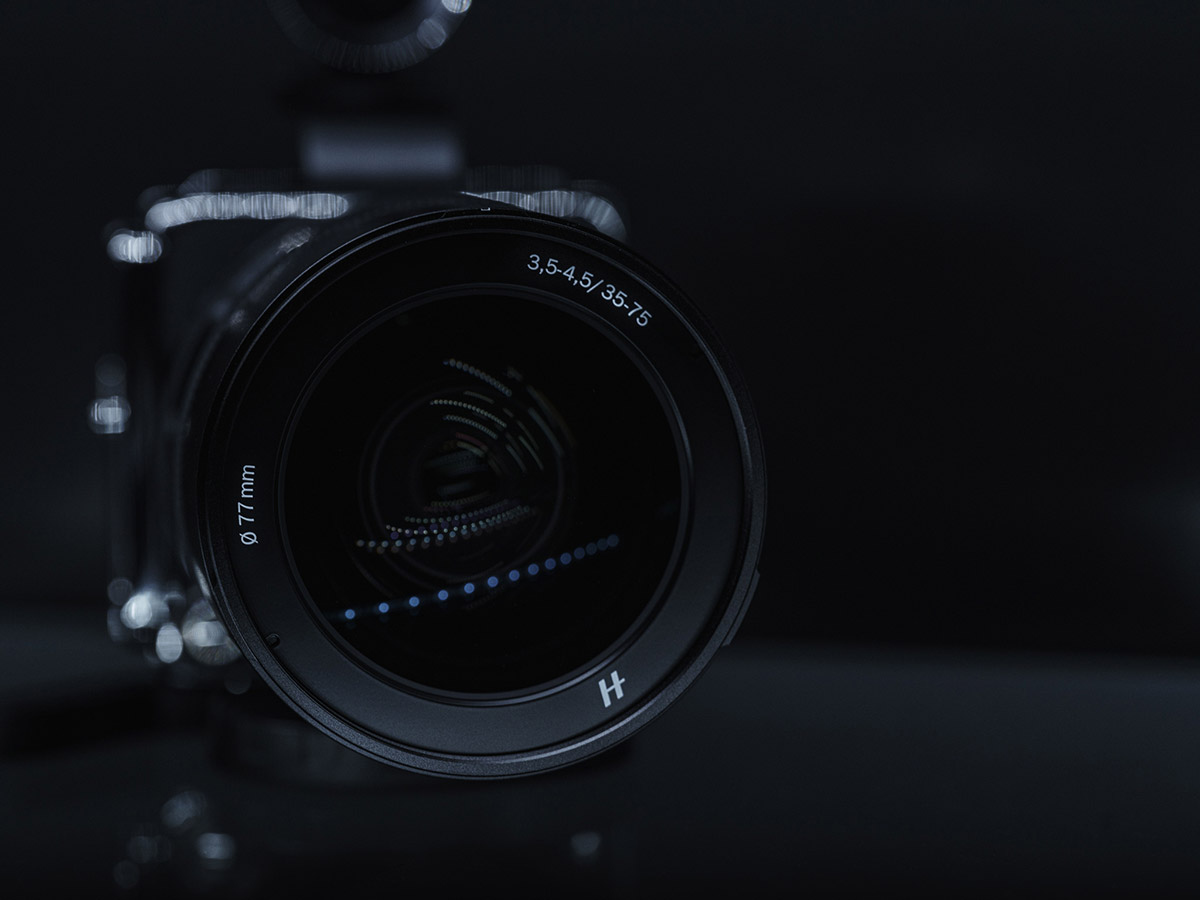 With all the additional bells and whistles, one would expect that the Hasselblad 907X 50C is all set to be used like other modern cameras, but it's not quite how one should look at this classic beauty. This camera isn't a speed demon and nor should it be, using it reminds you of a time when you'd really need to compose your shots. This is an homage to a time where you had 12 pictures on a roll and you had to maximise each frame. The end results are curated photos and less waste, but providing a sharper focus and experience in terms of form to allow one to enjoy photography as an art.
We paired the Hasselblad 907X CFV 50C with a XCD 35-75 f3.5 to f4.5 lens, which in itself is an exceptional lens in being able to produce sharp corner to corner images with little to no chromatic aberration. The lens has great fall off from subject to background, to produce a smooth bokeh which, in some ways, makes this zoom lens perform like a prime lens in terms of optics.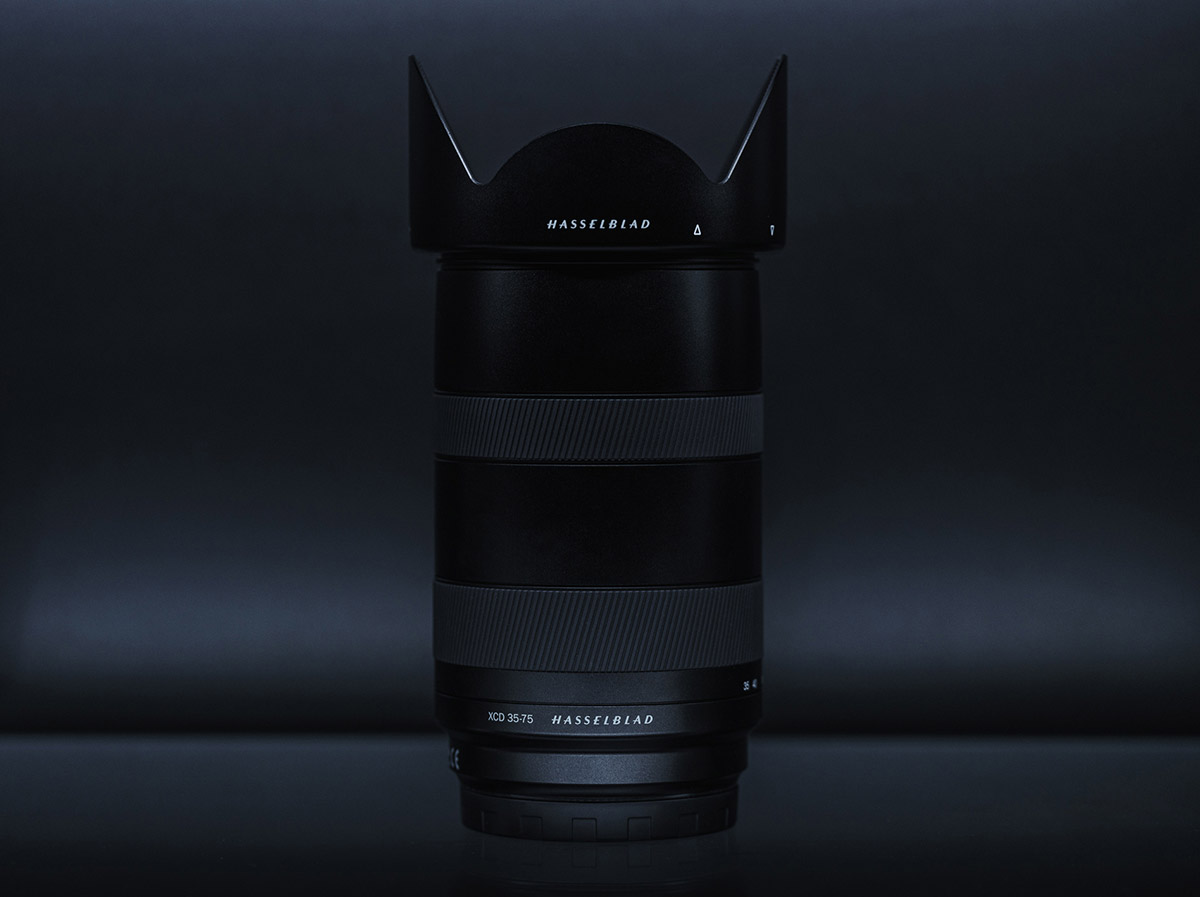 Outside of the lens itself, we've found that this pairing might not be the most optimal if one wants to walk around using this camera handheld without the control grip and may fare better pairing the Hasselblad 907X 50C with their XCD 45P 45mm pancake lens instead. However, you will lose the benefits of this stellar zoom lens so that's a decision one needs to make on their own. As a whole, when it comes to using the camera without a tripod, the XCD 35-75 might represent the camera's limit weight-wise as even with the grip, shooting handheld is challenging at times. Much of this is largely due to the lack of an EVF, this means users can't bring the camera close and use their body to help find the balance. Over time, users will be reliant on arm strength, and in the absence of it, will certainly become an issue for longer periods of photo-taking due to the weight.
Autofocus is a feature that plagues the Hasselblad 907X 50C and is of concern due to it being contrast-based. It does struggle a fair bit in low light situations and in conditions where lighting is not ideal which is compounded with the lack of IBIS (In Body Image Stabilization) as well. Given the camera's size and weight, it would have greatly benefitted from IBIS. In addition, the camera has a maximum shutter speed of up to 1/2000 with its leaf shutter system, hence for optimal performance, it's best paired (yet another one) with a flash. We would have loved to see it being able to shoot at 1/4000 allowing for ideal daylight photography to achieve more separation and depth while shooting wide open.
All in all, to maximise this system, one needs to know their shooting style and habits and see if the Hasselblad 907X 50C compliments or inhibits their photography process.
Overall, the pros outweigh the cons and it does boil down to your own individual style of shooting. The Hasselblad 907X CFV II 50C camera produces beautiful images while packaged in a stunning body. While they say looks aren't everything, Hasselblad has certainly done it with one of the most beautiful cameras ever made in the last 20 years or so with their 907X system.
The Hasselblad 907X 50C is available at B&H Photo for US$6,399.