Voigtländer is a German optics company synonymous with high-quality optics, and their history dates back to 1756 though these days,  the modern lenses we see fall under the Cosina Voigtänder (CSV) partnership. While they make a series of lenses for various camera mounts, the Leica M Mount versions have always been a great alternative or addition to one's collection, offering great build quality, solid optics and are now more affordable than even Leica's own lenses. 
And in the last couple of years, CSV has improved on their M Mount line-up, starting with the Nokton 40mm f1.2, and then with the 50mm version, followed by their Ultron Lineup of small compact lenses with retro-inspired designs. But for some reason, CSV did not manufacture their APO (Apochromatic) Lanthar series of lenses for the M mount, until now.
The first was the 50mm APO Lanthar lens, released in late January this year. This lens was and is still highly desired by Leica fans, not only for the price point but also for its APO capabilities. Leica's own 50mm APO Summicron has been touted by many as the best manual focus 50mm lens ever made in terms of optics and performance, but at a price of US$8,995, it proved to be out of reach for a number of users.
With the introduction of the 50mm APO Lanthar at US $1,049.00, it has become a popular alternative as the performance of the lens is close to Leica's, but at around 1/8 the price of the original.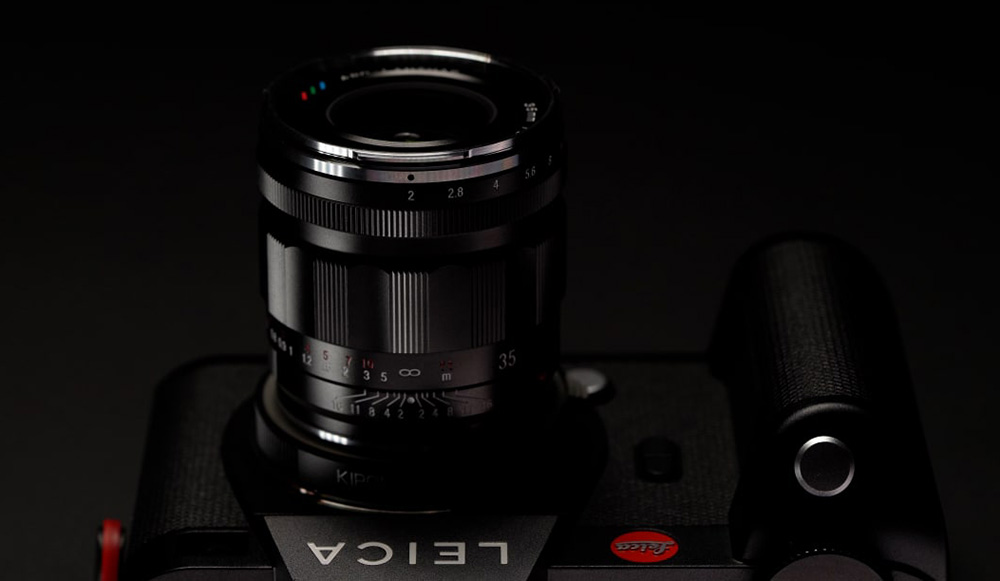 Soon after the launch of the CSV 50mm f/2 APO Lanthar, Voigtänder announced a 35mm version, which coincided with Leica introducing their 35mm f/2 APO Summicron lens, priced at US$8,195.
With the CSV 35mm APO Lanthar lens priced at US$1,149, which is again roughly 1/8 the price of Leica's lens, the question is if performs as well. While we don't have a Leica 35mm APO Summicron to compare it against,, here are our findings as a stand-alone review.
In terms of design, the CSV 35mm APO Lanthar is slightly longer than the 50mm version but comes in the same retro design concept, with scalloped ridges on the focus ring, reminiscent of Leica's 50mm "Rigid" Summicron from years past. The lens comes in one color – black, which is in semi-gloss finish, with white and red markings, and a chrome front ring.
Inside the lens, there are 11 Elements, nine Groups, two double-sided Aspherical Elements, Apochromatic Design (what's this?), and an aperture of f/2.0 to f/16. The filter diameter on the front of the lens comes in at 49mm, with close focusing distance at 50cm, and the overall weight at 304 grams.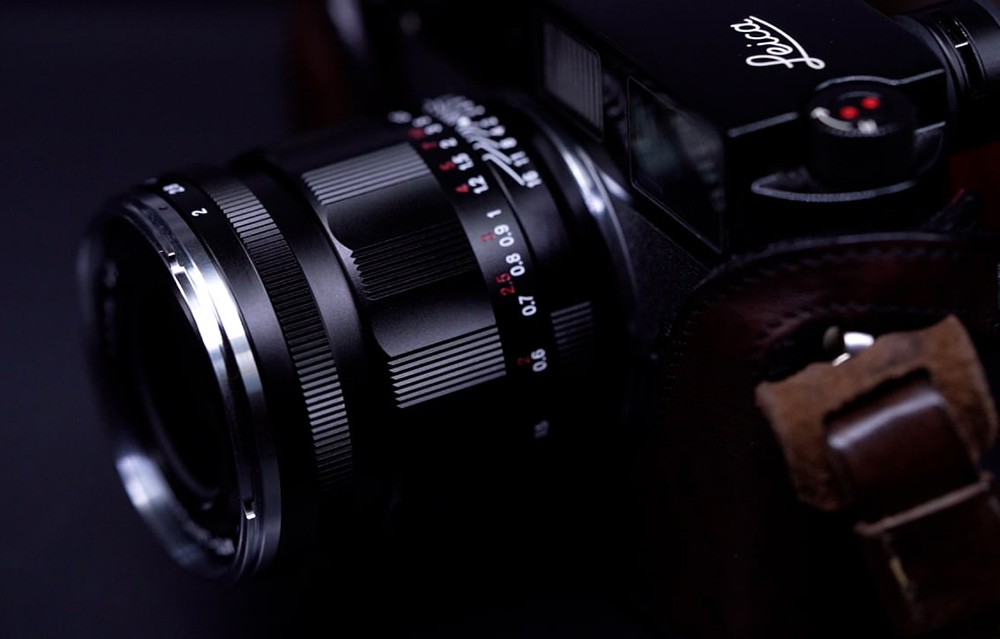 The lens looks handsome on Leica M and SL2 bodies, but we found the chrome front ring to be slightly out of place, with the more muted finishes Leica uses for the metal accents on the cameras. We would have preferred the all-black finish similar to the Sony E mount version of this lens.
In terms of performance, the lens performs exceedingly well. The lens renders subjects and scenes with a more modern corrected look to them. This is of course a personal preference for those using the lens professionally, but for those that like more "character" in their images, or something more artistic, this lens may not be to your liking.
Overall, the optics are fantastic, with bitingly sharp images coming from the lens. There is a warmer tone seen on images taken with this lens due to the coatings on the glass, which will pair well with other Leica lenses in one's collection. The focusing is smooth, with a short focus throw, and the aperture ring is clicky which is appreciated for a photographer's lens. Some third-party lens manufacturers have opted to de-click their aperture rings, perhaps to cater to video users. However since the majority of Leica M cameras don't have video functionality, it makes sense to keep the ring clicked, and thus aids the photographer in having confidence that the aperture they set on the lens stays unless purposely moved.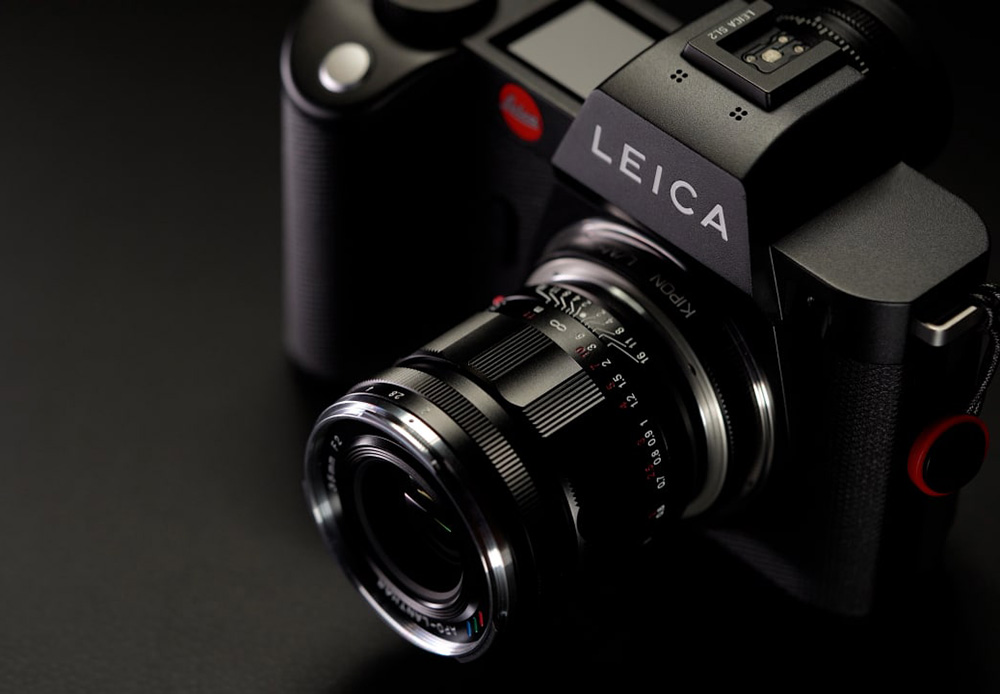 Considering that the lens is apochromatic, the amount of chromatic and spherical aberration is greatly reduced, and while it's almost impossible to alleviate all aberrations, Voigtänder has done an admirable job in controlling it. Only in some of the most extreme situations did we see any chromatic aberration, and even then, we needed to zoom in around 400% to see it.
One noticeable characteristic of the lens, when mounting it on a number of cameras via an adapter, is some vignetting happening at f/2. It's not severe enough where it cannot be corrected in post, but it's something to take note of if you choose to adapt this lens on a variety of camera bodies like we did for this review. This does clear up once you stop down to f4 and beyond so, this won't be an issue if you tend not to always shoot wide open.
If you are one that also likes to dabble with film photography, you will be happy to know this lens performs very well on film. With its more modern rendering, film images are sharp, with great 3D pop to the subject when separating them from the background. The fall off is slightly gradual but what's in focus is sharp as tack.
Overall, the Cosina Voigtänder 35mm APO Lanthar lens has become one of our favourite Leica alternatives for the M Mount system. The price point makes this lens highly attainable, and the build quality will complement one's Leica camera system and the images coming out of it have been impressive. If you are open to acquiring third-party lenses for your Leica system, this one is a no-brainer.