The first Saturday in May 2015 was not only Celebrate the Force but it was also Free Comic Book Day. To the uninitiated, Free Comic Book Day falls on the first Saturday of May every year. Its purpose would be to hook more help bring potential comic book readers into independent comic book stores.
Having missed out the past years Free Comic Book Day, I thought it might be a good chance to expose a young and avid comic book reader to the various comic book stores around Singapore.
Finding the most efficient path around Singapore to pick up the most comics was easy because of this cool guide made by the good folks at Here Be Geeks. Did the guide work? Let's find out…
1200 – The Journey Begins
Heading over from Suntec to Kinokuyina at Bugis was the easy part. There was a fear that by 1200 all the comics would be out. A quick scan of reports from previous years reveals that Kino usually has the best haul of comics and usually run out early.
Thankfully, there were still plenty of comics to be given out. A small caveat though, in order to participate in Free Comic Book Day at Kino you first need to be a member of the store. While not exactly "free", Kino gives a generous discount off books on a regular basis at 20% for most titles.
Of all the comic book stores, they have the best in store programming as well. The team from Fightsaber were in store on the day itself.
1500 – Going Downtown
As a kid, I distinctly remember that many comic book stores were located in more residential areas. These days, a good bulks of comic book stores seem to have set up shop within the fringes of town. Considering that the residential ones are now mostly all gone, I guess a more central location seems to be the better choice.
Our first stop was  ABSOLUTE COMICS – Plaza Singapura #B1-17, 68 Orchard Road. They ran out of comics so this was a pretty quick trip, Bummer.
1530 – A quick hop
ATOM COMICS – 2 Handy Road, #03-02, The Cathay, Singapore was our next stop. After a brief walk, we were greeted with a pretty packed store but there were plenty of comics left!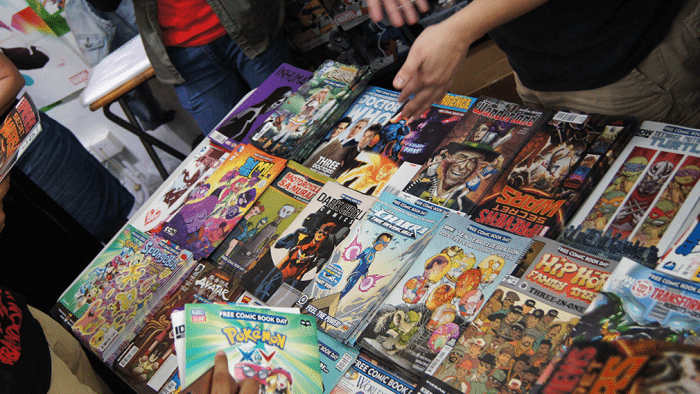 Atom Comics has been the hub for quite a few local geek events such as the release of the new Star Wars comic book series. The atmosphere within was just right and it was not too overwhelming for someone who was looking to get into the hobby which is great. Many comic book stores tend to have this culture that is not really that conducive for a newbie.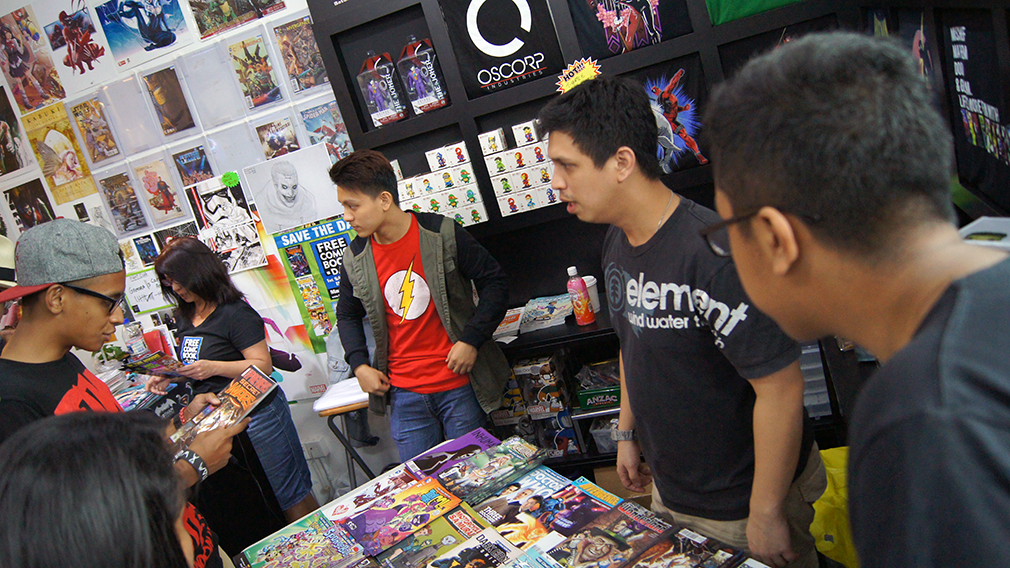 The dude at the table was enthusiastic in recommending new titles and even went to suggest suitable titles to the never ending crowd. Good stuff!
1600 – Commuting
Our next stop was INVASION! TOYS AND COLLECTIBLES – 109 North Bridge Road #05-36, Funan DigitaLife Mall which needed us to take a bus ride over.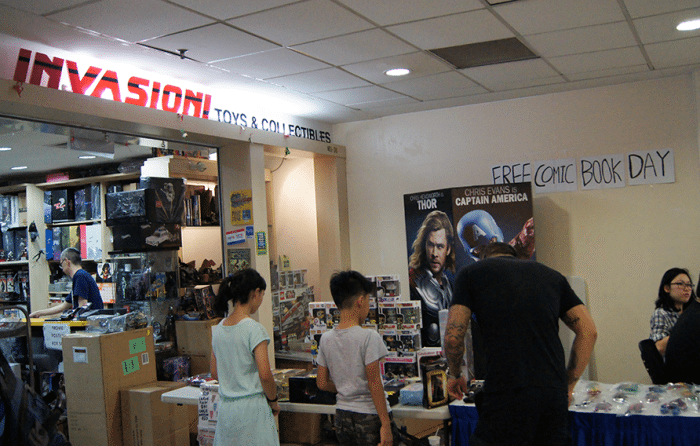 While it was not as vibrant as Atom Comics, Invasion had plenty on offer apart from just comic books. So much was on sale that it was hard to leave without buying something.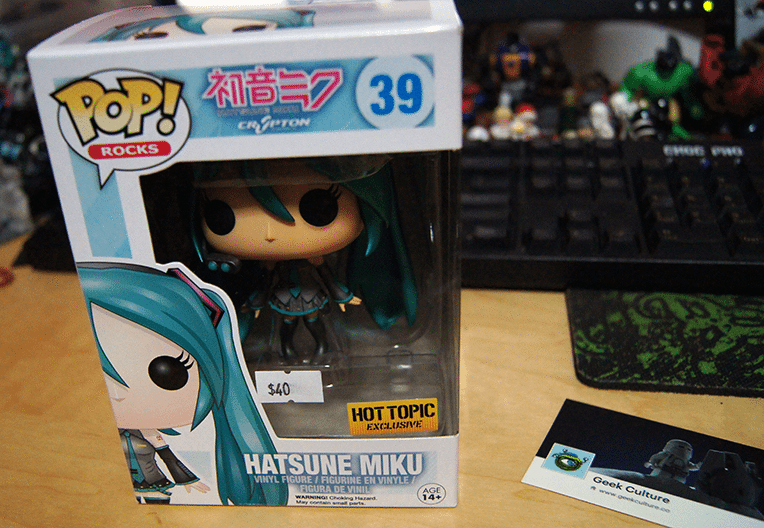 Money was spent and, apparently, for a "limited" edition Funko pop. Limited edition these days seem to be used pretty liberally. Anyway, buying something from the store does help the guys who put in the effort to make Free Comic Book Day happen. Some incidental revenue never hurt.
1800 – Back home
So after spending a good part of the day out visiting various comic book stores in Singapore, the haul was good and amazing!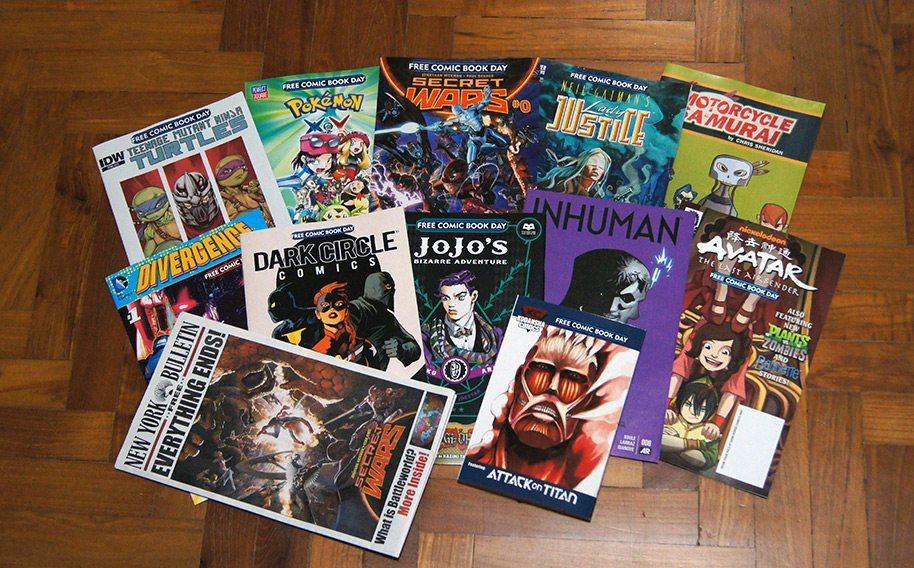 I don't think this was every title on offer for the day but it was a good haul nonetheless.
Will Free Comic Book Day return next year? I certainly hope so and if you missed out this year make sure to take part in 2016!
Gerald currently straddles between his love of video games and board gaming. There's nothing that interests him more than trying out the newest and fanciest gadget in town as well. He dreams of publishing a board game sometime in the future!