With the resurgence of PC gaming in general it would appear that Razer is well poised to ride the wave forward. If you're looking for an excuse to upgrade, Razer announced their new line-up of peripherals at IFA 2018. Focusing on the holy trinity of headphones, keyboard, and mouse one starts to wonder if the RGB train would ever stop.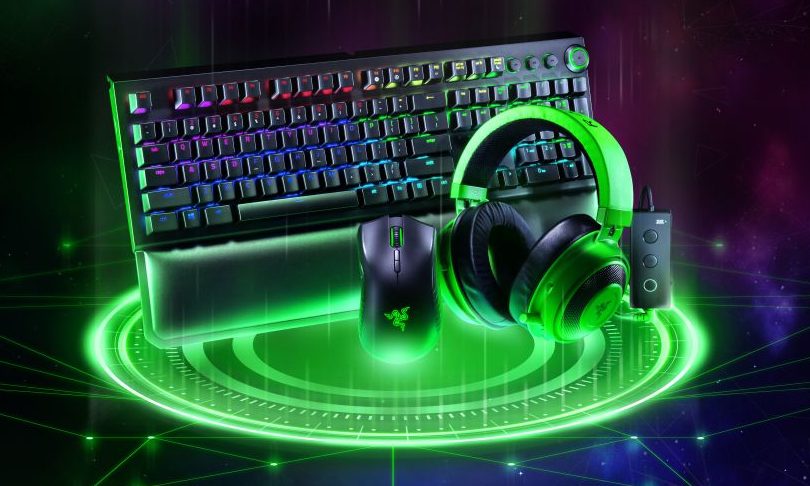 Razer has "raised the level cap" by upgrading their BlackWidow, Mamba, and Kraken lines, promising improved, top of the line quality of any gaming peripherals out there. Here are the updates and features of these new Razer products.
---
Razer Kraken Tournament Edition
The newest addition to the Razer Kraken line is the first gaming headset to support THX Spatial Audio. THX Spatial Audio simulates a 360° sound with pinpoint accuracy and realistic depth, creating an immersive soundscape. The headset uses a 3.5 mm combo audio jack, making it compatible with any device with a 3.5 mm audio port.
The new headset will feature a new USB Audio Controller never before seen on previous incarnations of the Kraken. With it, gamers can easily control bass level as well as a customized mix between game and team chat volume through the Game/Chat Balance. No need to fiddle with the audio levels on the computer settings anymore.
Gaming sessions can last hours, so it's important to have comfortable headsets. The Razer Kraken Tournament Edition will have cooling gel-infused ear cushions with hidden eyewear channels, making it even more comfortable for the bespectacled gamers.
The Razer Kraken Tournament Edition retails at S$159.90.
---
Razer BlackWidow Elite
As with other BlackWidow keyboards, the BlackWidow Elite will have the Razer Mechanical Switch, dedicated media keys, Multi-Function Digital Dial and Razer Hypershift. What's new is the addition of the Hybrid On-board Memory and Cloud Storage with up to five profile configuration that can be saved for use anywhere.
Razer has also upgraded their Razer Mechanical Switches. Available in Green, Orange and Yellow, the switches have new dual sidewalls for increased stability and a lifespan of 80 million keystrokes, certainly long enough to last an average gamer's life.
The Razor BlackWidow Elite retails at S$279.90.
---
Razer Mamba Wireless
The new Razer Mamba Wireless features Razer 5G Optical Sensor, with true 16,000 DPI and a resolution accuracy of 99.4%. Gamers can expect the best in accuracy and speed that's crucial in shooting games.
Razer's proprietary adaptive frequency technology ensures that the wireless connection is the most stable possible. On a single charge, the mouse can be used for up to 50 hours, allowing for long gaming sessions without needing to charge. The pesky wire is no longer needed and gaming can be even more hassle-free.
With Razer Synapse 3, the Razer Mechanical Mouse Switches and seven buttons are programmable to suit every gamer's needs. The Mamba Wireless also features the Hybrid On-board Memory and Cloud Storage, saving up to five profiles to the mouse. Gamers can now have different profiles for different games, as well as being able to play anywhere they want.
The Razer Mamba Wireless has kept its classic ergonomic design, but with updates to the side grips, it promises an even greater comfort in comparison to the older Mamba.
The Razer Mamba Wireless retails at S$159.90.
---
For more information and how to use these products to raise the level cap, you can check the official site. All the products mentioned above are already available on the Razer Store.
Dea wishes she could play the latest Tomb Raider or Uncharted, but she can't, so instead she reads and watches other people play. On her down time, you can probably find her re-reading Captain Marvel. The Carol Danvers one.
---

Drop a Facebook comment below!