Razer's back with an all-new wireless ultra-lightweight mouse, the Orochi V2.
With the influx of their top-tier gaming mouse line-ups such as the Viper Ultimate, Deathadder and Naga, it wouldn't be surprising if no one remembered the original Orochi mouse that was released almost 10 years ago.
The new successor resurrects the forgotten name and now champions for ultimate portability and battery life, while retaining performance.
Orochi V2 is essentially an 18,000 DPI 5G optical sensor wireless mouse that weighs less than 60g without battery, boasts two different wireless modes and one of the longest wireless battery life ever, a whopping 950 hours on Bluetooth mode.
Besides Bluetooth, the mouse includes a dongle that features its Razer HyperSpeed Wireless that'll last up to 425 hours if you're into the competitive games where uninterrupted and lag-free connection matters most. The dongle is also multi-device supported so you can pair it with multiple compatible devices like the BlackWidow V3 Pro.
Instead of using in-built batteries, the mouse uses either AAA or AA batteries which is the primary reason why it manages to retain its performance and provide such long-lasting battery life. In comparison to their wireless line-ups like the Deathadder V2 Pro or Naga Pro, the Orochi V2 can only last up to 950 hours.
The mouse also features their 2nd-gen Razer Mechanical Mouse Switches and includes six programmable buttons. It'll come in two different colours, Black and Mercury (White).
Besides the Orochi V2, Razer has also recently released their Razer Sphex V4 polycarbonate ultra-thin mousepad and Razer Universal Grip Tape.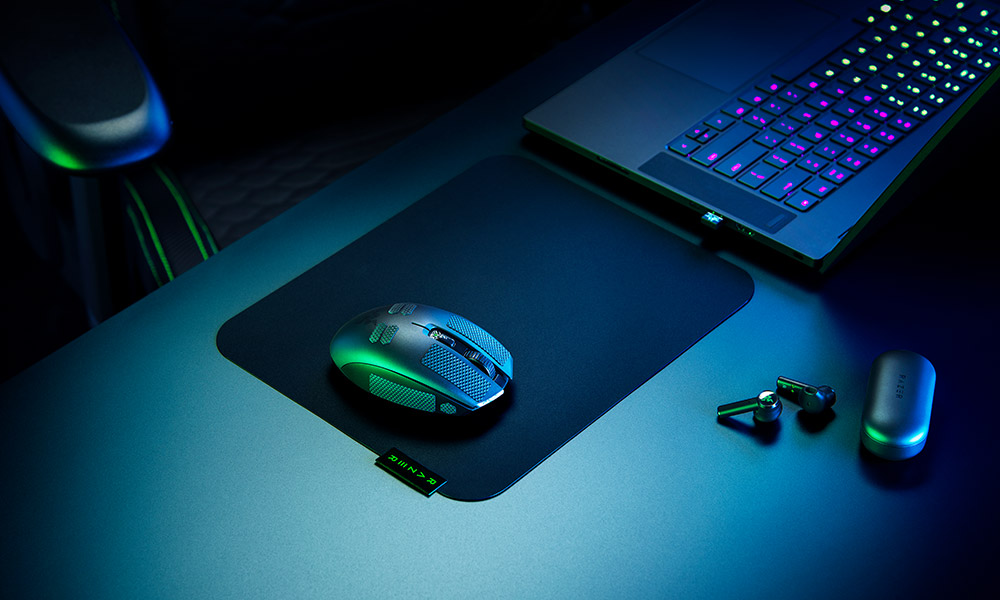 The Razer Orochi V2 is available now for S$104.90.