For the past two years, the European and North American regions have welcomed the competitive scene of Tom Clancy's Rainbow Six: Siege with the shooter's most prestigious event, the Rainbow Six Pro League, gathering the best players from around the world. Now in its third year running, the event has ventured to new terrain and graced the land of Tokoname, Japan – the first Asia-Pacific nation in the tournament's history.
It's an unexpected pick, but the snaking long queue at the doors before the start of the event certainly spoke volumes about its presence in the area. In the usual extravagance and glitz of esports competitions, the third iteration of the Pro League showed off the stage in all its vibrant, well-lit glory, as competing teams were brought on for a proper introduction.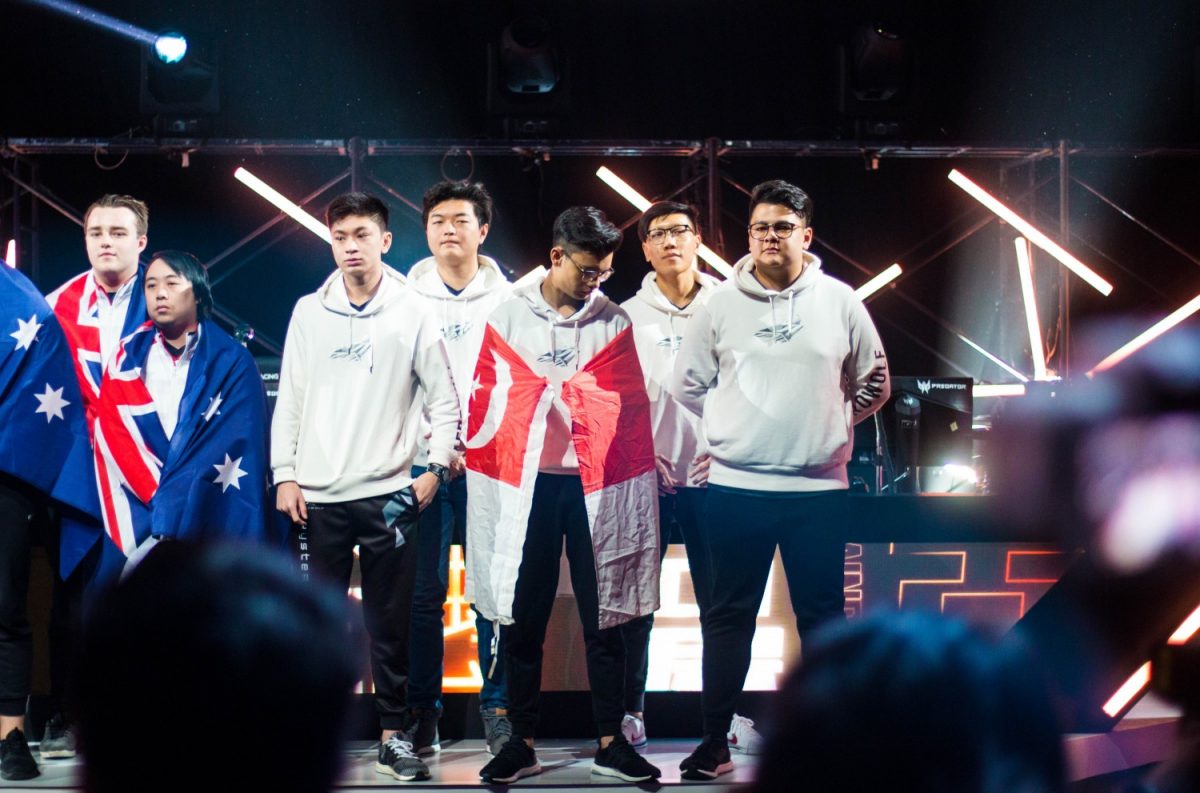 Consisting of familiar names within the community, the whole roster totalled up to a total of eight: Aerowolf (Asia-Pacific), Wildcard Gaming (Asia-Pacific), Natus Vincere (NaVi, Europe), Giants Gaming (Europe), Ninjas in Pyjamas (Latin America), FaZe Clan (Latin America), DarkZero Esports (North America), and Team Reciprocity (North America). The matches certainly didn't disappoint as well, with plenty of last-minute clutches, multi-kills, close shaves, and turnabout victories in tow. The final scoreline for each match is as follows (bold indicating the winner):
DarkZero Esports vs FaZe Clan: 2-0
NaVi vs Wildcard Gaming: 2-1
Aerowolf vs Giants Gaming: 2-1
Ninjas in Pyjamas vs Team Reciprocity: 0-2
Upsets and near-upsets were a thing in the first round. Where FaZe was the favourite to win the first match, DarkZero swooped in with little mercy to walk away with a convincing 2-0 victory. Meanwhile, Australia's pride Wildcard put up an extremely strong and admirable fight against their European counterparts, only losing out in the nail-biting final match. Aerowolf survived a three-hour thriller to turn the scoreline onto Giants Gaming, while Team Reciprocity made it past with relative ease.
There wouldn't be any hype on the show floor without an enthusiastic audience, however. The 4,000-seater venue saw a near full-house, as fans cheered, laughed, sighed, and despaired to the on-screen action. Adding to the whole atmosphere was having cosplays of the game's Operators, meet-and-greet sessions with the professional talents themselves, as well as game and esports merchandise.
Onward with day 2!
Si Jia is a casual geek at heart – or as casual as someone with Sephiroth's theme on her Spotify playlist can get. A fan of movies, games, and Japanese culture, Si Jia's greatest weakness is the Steam Summer Sale. Or any Steam sale, really.
---

Drop a Facebook comment below!

---