With Pokémon Legends: Arceus being one of the best games in the series thus far, it is clear that everyone will be looking to become the foremost authority on all things Pokémon. To do so and complete the Pokédex, you are going to be getting up close and personal with all of the monsters found in Hisui, and our Pokémon Legends: Arceus guide to increasing Research Levels will be very helpful in your quest.
Guide to Increase Research Levels Fast in Pokémon Legends: Arceus
In order to gain access to even more areas and better equipment, you will need to up your Galaxy Team rank. The only way to do that is to research the Pokémon everywhere you go, and completing their specific Research Tasks to increase the Research Level.
Each Pokémon has a maximum Research Level of 10, and you do not even have to complete every single task. In fact, it is recommended that you complete those that have the red arrows beside them to get a boost. Get about 7-10 tasks done, and you should be more or less complete for that particular monster.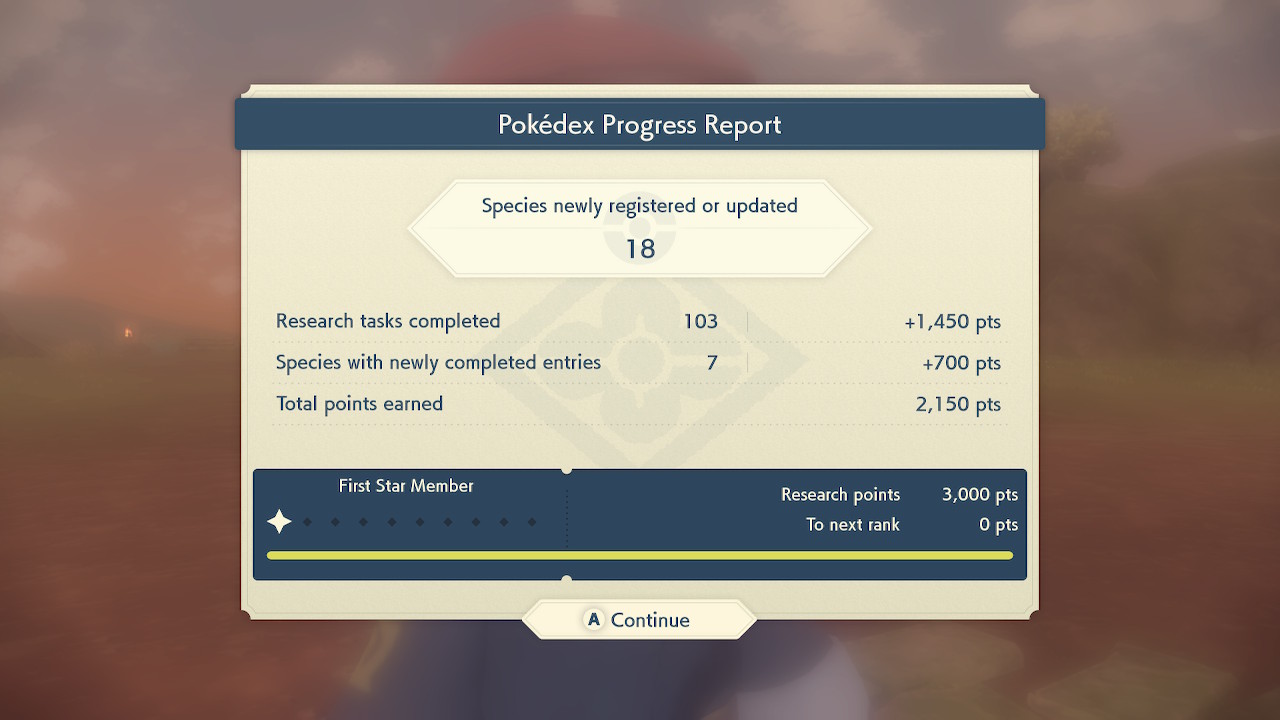 While there are specific tasks unique to each Pokémon, three main ones always repeat and are usually amongst the most important. Every time you encounter a new Pokémon, always look to capture them repeatedly, battle them and win, as well as keep them by your side to level up and evolve. The last task is made more simple with the fact that there is EXP Share, so you can easily boost your new Pokémon with a trip to more dangerous areas.
Head back to Professor Laventon, update your Pokédex, and you should see plenty of completed research that can help you rank up quickly for the Galaxy Team.
---
Becoming the foremost expert on Pokémon is not an easy task, but knowing what to look out for beforehand is useful. Get your research levels skyrocketing in Pokémon Legends: Arceus quickly, so you can aim to complete other pressing matters like saving the world. For more help on that, be sure to visit our Pokémon Legends: Arceus Guide Wiki and check out other tips to aid your journey.
Pokémon Legends: Arceus is available on the Nintendo Switch.