If you thought that your Pokémon paraphernalia collection was complete, think again! Watchspree has just launched a collection of Pokémon-inspired watches by Casio. With the hype for Pokémon Sword and Shield's release rising, why not indulge a little with these beauties?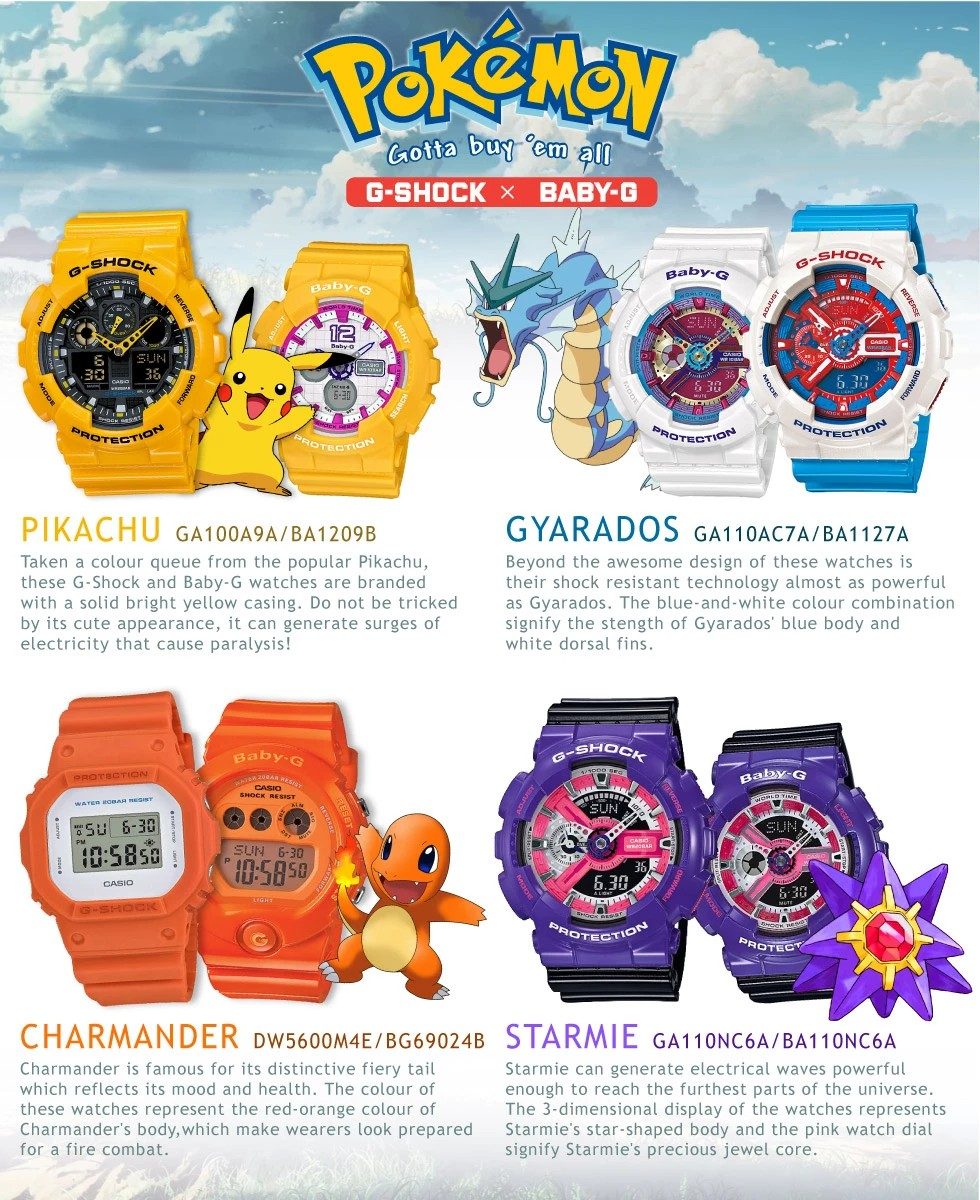 These eyecatching Baby-G and G-Shock watches take on the bold colour schemes of four Pokémon, namely Charmander, Gyarados, Starmie and of course, Pikachu! Although the Pikachu colour scheme is predictable, it is nice to see lesser-known Pokémon like Starmie sharing the spotlight.
Charmander's watches takes after his red-orange body to capture its spirit, feisty and vibrant, while Starmie's watches have a three-dimensional display that represents the Pokémon's star-shaped body and has a pink watch dial for its signature gemstone.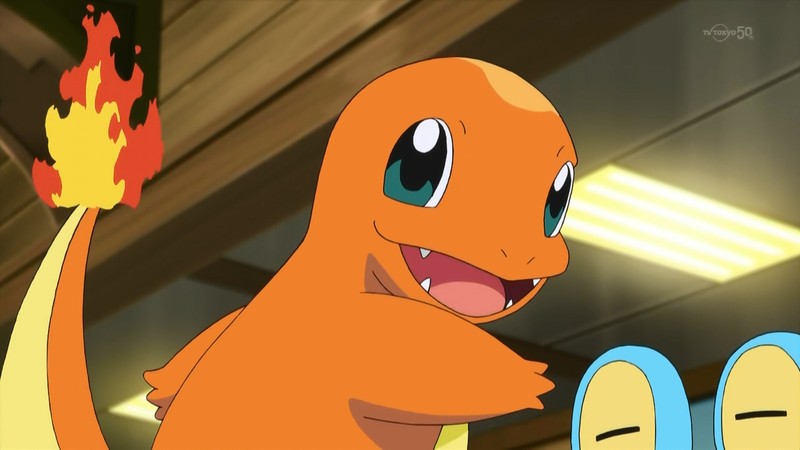 Gyarados' watches are powerful like him with their shock-resistant technology and although they are a tad more colourful than the others, the main colours follow after Gyarados' blue body and white dorsal fins.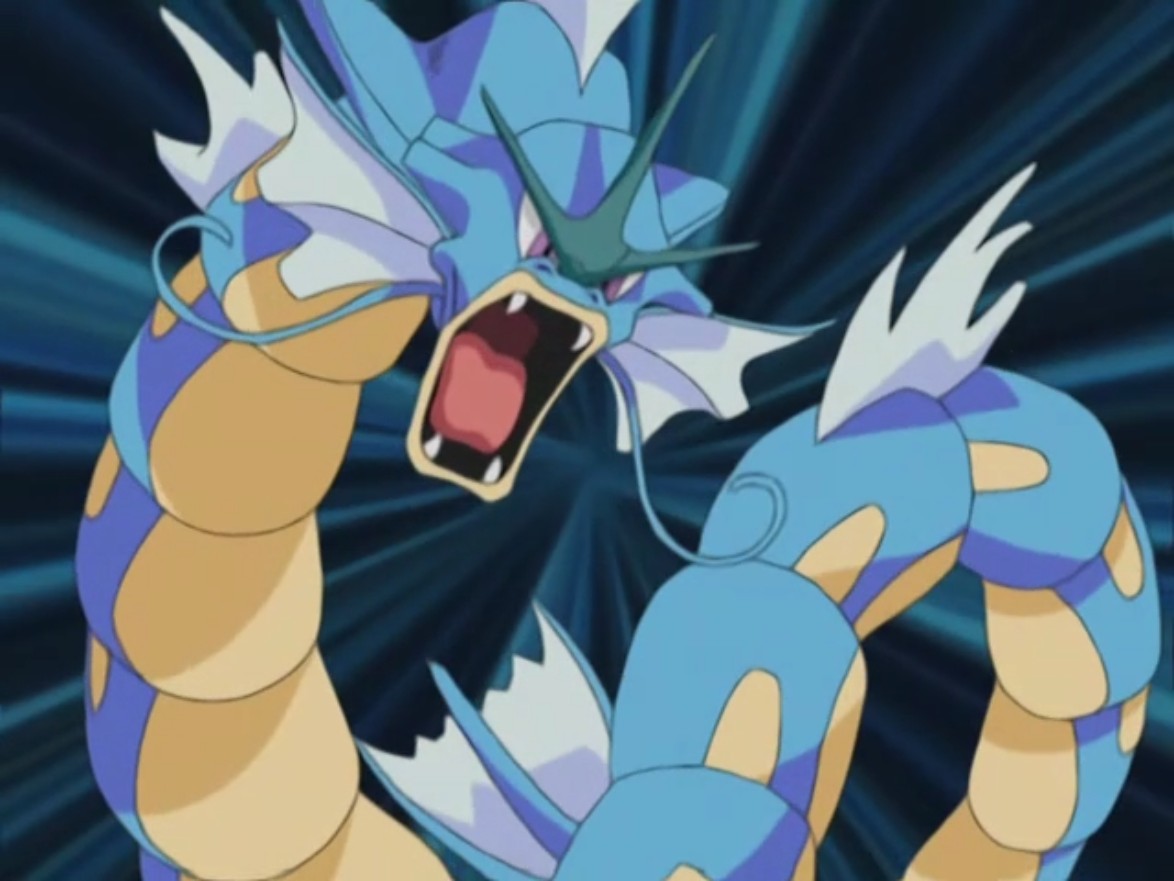 Last but not least, the Pikachu G-Shock and Baby-G watches are simple and on the nose. You can't go wrong with a solid yellow casing, casual and stylish to add a pop of colour to any outfit.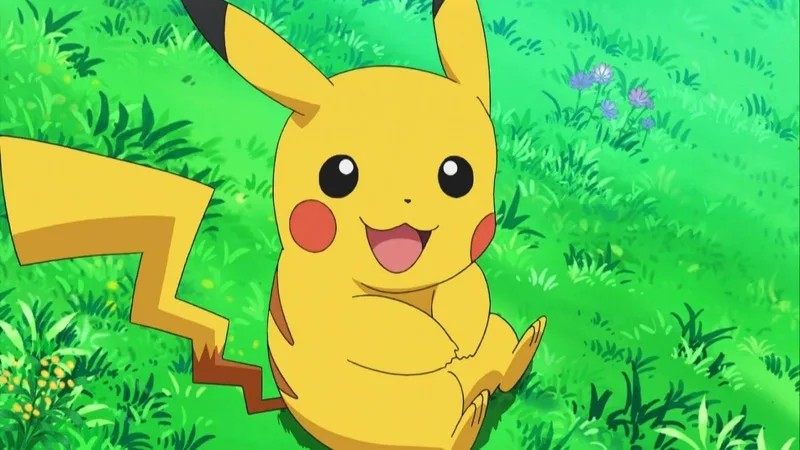 The Pokémon edition G-Shock and Baby-G watches are available online and range from S$153 to S$241 (but are currently on sale!)
---

Drop a Facebook comment below!