Playmobil is here to wow Star Trek fans once more.
In celebration of Star Trek Day, Playmobil announced that the Klingon Bird-of-Prey is the newest addition to its popular Star Trek range.
The Klingon Bird-of-Prey set (71089) is based on the warship's appearance in Star Trek III: The Search For Spock and in Star Trek IV: The Voyage Home.
The ship features battery-powered LED lighting and sound effects from the movies, cannons that fire tiny missiles and articulated wings that can be angled into three positions for flight, landings or going to war.
In addition, the playset also includes a base shaped like the Klingon empire's logo and stylised to look like the rocky surface of the genesis planet from Star Trek III. There's also a harness for fans who'd rather hang the model from a ceiling instead of putting it in a regular display cabinet.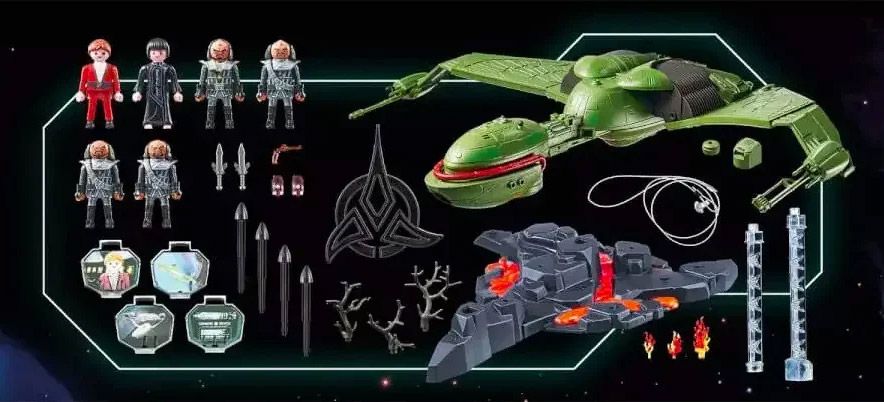 The set comes with six Playmobil figures too: Captain Kirk, Young Spock, Klingon Commander Kruge, Officer Maltz, Torg, and an additional Klingon crew member who's highly disposable in battle.
The Playmobil Klingon Bird-of-Prey playset is expected to hit US stores in January 2023 for US$300.