Having bought my LEGO Ghostbusters Ecto-1 upon its release some time last year, I never quite got around to building it, till now, when my lighting kit arrived from Hong Kong-based liteupblock.com. I'm a sucker for LEDs with my toys, so this lighting upgrade kit with light-up bricks is a no-brainer. At US$25, it doesn't come cheap, which is already half the cost of the Ecto-1 on Amazon (currently at US$49.99). But since the shipping rate was reasonable, I went ahead with the purchase, along with a ghost trap brick too, I mean, how could I resist?
The Lighting Kit
Here's the lowdown, the lighting kit comes with 14 light-up bricks, 4 clear, 3 red, 5 blue and 1 colour-changing (yes it cycles through different colours!). There were no instructions included, but it was pretty easy to figure out where each brick goes, and the wire lengths were perfectly aligned in giving a rough gauge of how it lays out across the car. Best of all, it all congregates into a USB plug. So all you have to do is to hook it up with a power bank and its ready for geek ogling in the display cabinet.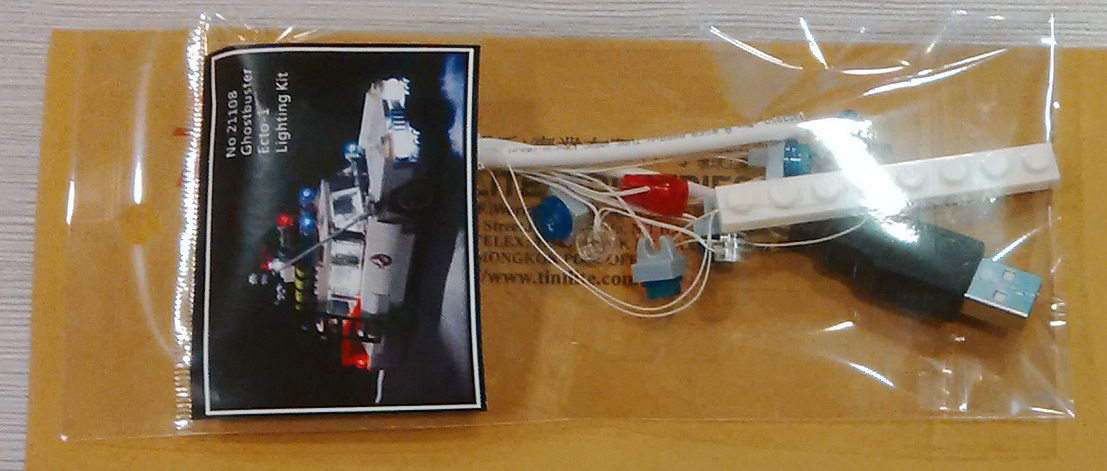 The Results
Having spent a few minutes trying my best to conceal the wires, I must say, the results are very satisfying. I'll let the pictures do the talking.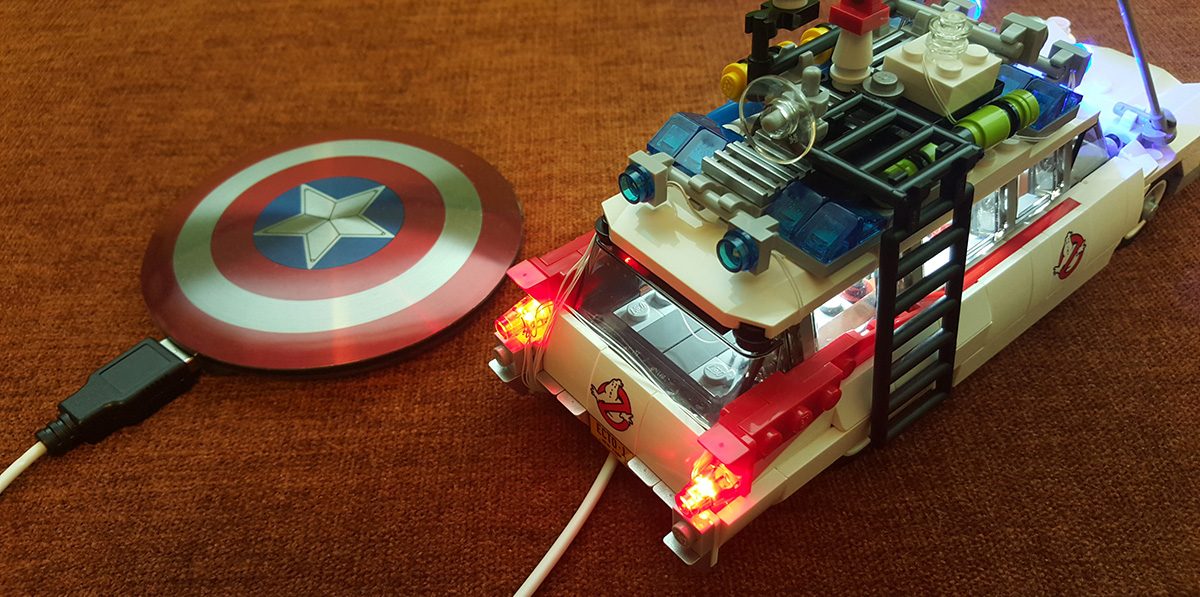 Thank god for the use of thin white wires, I tried to conceal them as best I could. I could have done better with tweezers, but I shall let me anal-retentiveness take a back seat for now. It looks pretty decent no?
And here's a video of the blinky lights in action:
The Ghost Trap Brick!
No Ghostbusters set is complete without a light-up ghost trap, powered by a 3×2 battery-operated brick.
Now that I've gotten this out of the way, time to free up some shelf space and start hunting for the LEGO Ghostbusters Firehouse Headquarters, and hope that a lighting kit gets released for it too!
---

Drop a Facebook comment below!