Grammy-winning artist Olivia Rodrigo just released the music video for get him back!, her latest music video that was shot entirely on the brand new iPhone 15 Pro.
The video, directed by Jack Begert, with photography direction by Xiao "X" Liu, features fast-paced visuals using the crash zoom technique achieved with the new 5x Telephoto camera on the iPhone 15 Pro Max.
"For this video, we're doing a lot of advanced camera moves to create energy. I was impressed with the quality of the footage," said Begert. "Hearing about the 5x zoom on iPhone 15 Pro Max made me really excited."
Liu added, "It takes a lot of time on set to switch lenses between shots, but iPhone 15 Pro has seven lenses in one package, including a new 5x zoom on iPhone 15 Pro Max. With just a few taps on the screen, I save time and get what I need in sharp resolution."
The iPhone 15 Pro was just announced earlier this week at Apple's Wonderlust event. The new iPhone 15 Pro models featured powerful camera upgrades, a new USB-C connector, enabled Log encoding and range and flexibility for visual effects and colour grading in post production.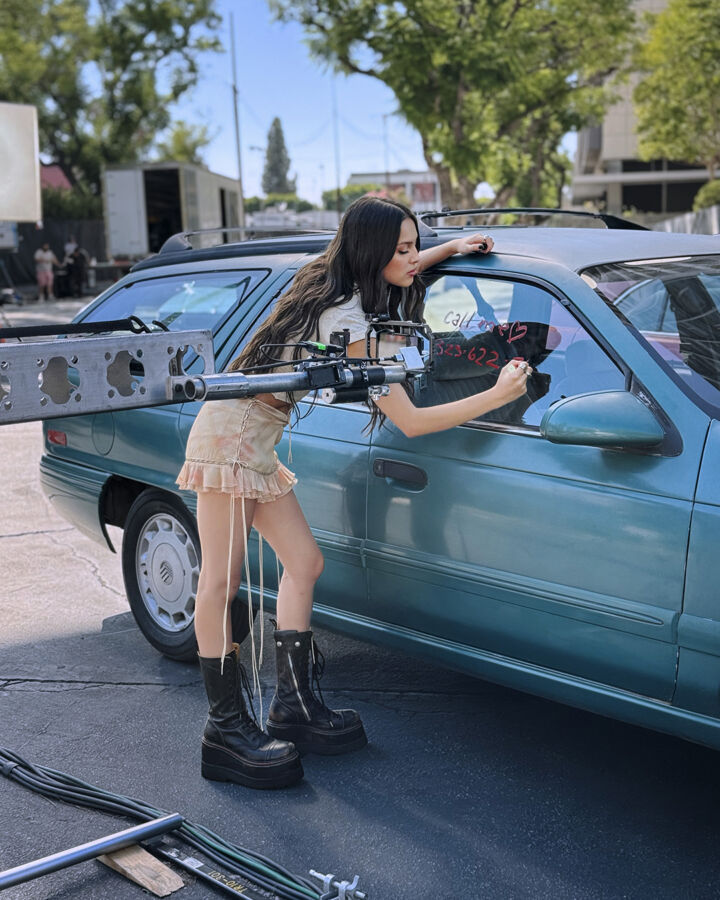 It is also the first smartphone in the world to support Academy Color Encoding System, a global colour standard for major movie productions.
The iPhone 15 Pro comes in black titanium, white titanium, blue titanium, and natural titanium. It is available from S$1,649. Pre-orders open this Friday, 15 September at 8 pm (GMT+8), with availability beginning 22 September.
GUTS is Rodrigo's recently released sophomore album featured tracks such as get him back!, vampire, bad idea right? and pretty isn't pretty amongst many others.