We won't jump up and declare that the GPU famine is over just yet, but we can see a break in the tsunami of overpriced and scarce graphics cards that have tormented PC gamers everywhere for the past two years. NVIDIA GeForce RTX 30 Series graphics cards, which were almost impossible to buy unless you submit to the pleasure of scalpers or retailers ripping you off, are back in stock in Singapore and at a more reasonable (though still somewhat pricey) price point.
Now, it tells of the weird times we are living in that, with the next generation of GPUs expected to be announced later this year, we are hurrah-ing GPUs that are still priced above the manufacturer's suggested retail price (MSRP) 18 months after the RTX 30 Series debuted. In ages past, GPUs would already start being discounted at this stage of their life cycle, as retailers look to clear their stock in anticipation of the next-generation cards.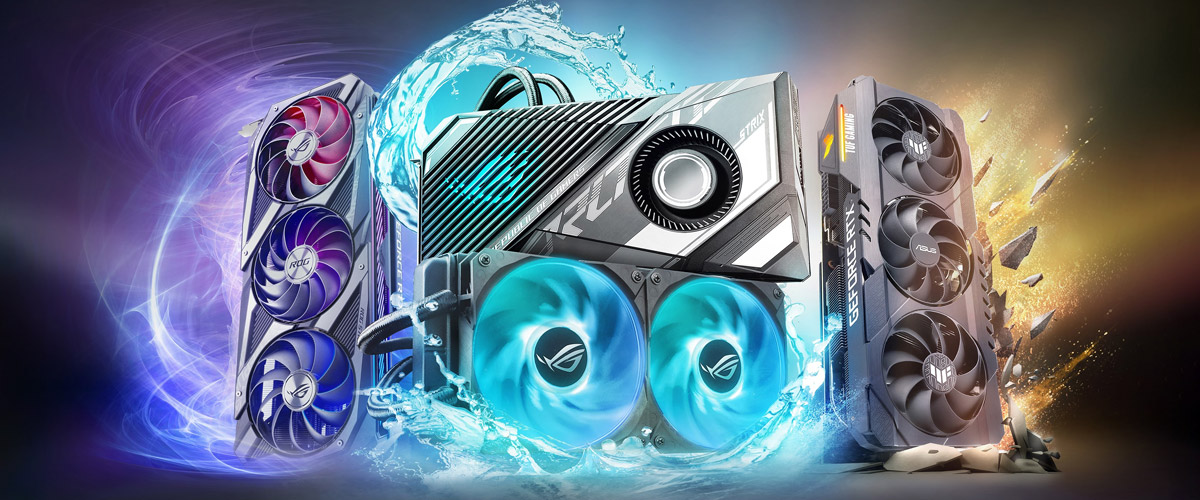 Still, for anyone who has been holding out and is keen to replace their aged and dying graphics card, the NVIDIA GeForce RTX 30 is certainly a potent card if it meets your budget. Powered by NVIDIA's Ampere architecture with multi-core multiprocessors, the cards deliver great performance, with realistic ray-traced graphics and an impressive performance boost with NVIDIA DLSS.
Here are some NVIDIA GeForce RTX 30 Series graphics cards that are available right now, at some of the best prices available in the Singapore market. In particular, the ZOTAC RTX 3080 Ti Trinity OC looks tempting.
| | | |
| --- | --- | --- |
| Model | Price | Shop |
| AORUS GeForce RTX 3050 EAGLE 8G | S$499 | Aorus.com |
| Palit GeForce RTX 3060 StormX 12GB | S$620 | Shopee |
| ASUS TUF Gaming GeForce RTX 3080 Ti OC Edition 12GB | S$2,299 | Shopee |
| MSI GeForce RTX 3080 Ti Ventus 3X 12G OC | S$2,168 | Lazada |
| ZOTAC GAMING GeForce RTX 3080 Ti Trinity OC | S$1,459 | Lazada |
If you do take the plunge, remember to check that you have a power supply unit (PSU) that can power the buggers. The GTX 3080 needs at least 750W for peak performance, with some recommending getting a 1000W PSU.
Now, if you are not in an urgent hurry to upgrade, you may want to hold out for a while longer. With a new generation of cards expected soonish, and with cryptocurrency mining looking to be on a downward trend, prices look set to fall even further not far in the future. You may also check the resale market, though be wary if you do — you don't want to get used graphics cards that have been worked to near-death to mine the junk called cryptocurrency.