So you heard the news that Nintendo is releasing a racing game where players drive actual physical remote-controlled karts of either Mario or Luigi, around their home, via an augmented reality implementation viewed through the Switch's screen.
It looks crazy fun and all, but makes you wish you had a nice big home like the one featured in the trailer above. Good luck playing this one in a small apartment when it releases on 16 October.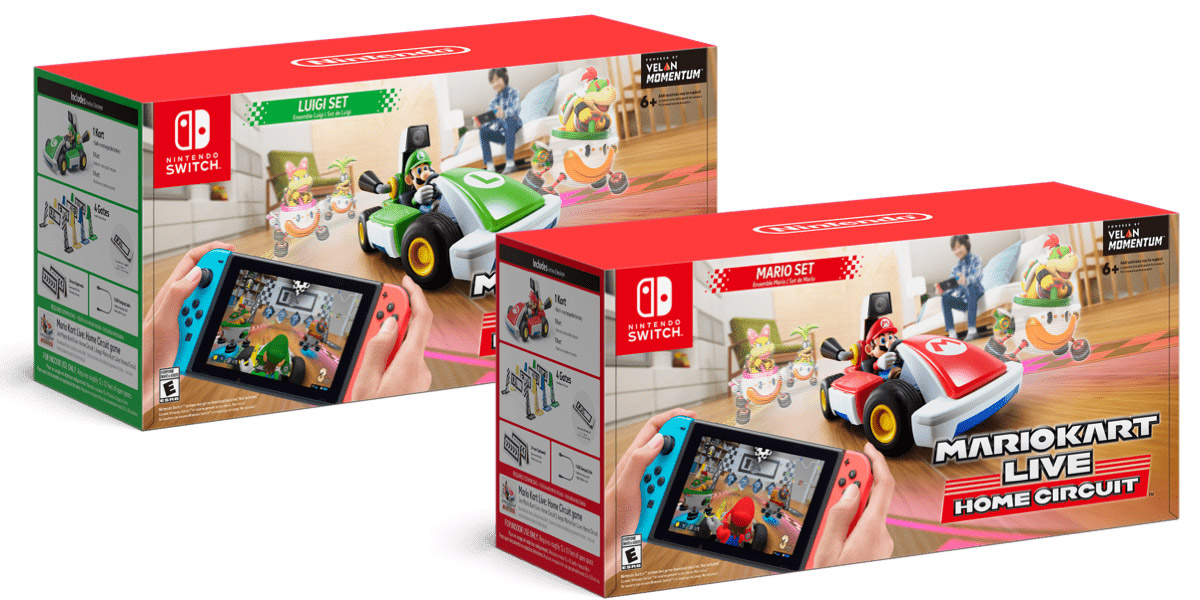 Knowing how these will be selling like hotcakes, they are bound to be out of stock most of the time. They are currently on pre-order via Amazon US and UK with international shipping:
Amazon US (US$99.99) – This is the cheapest version and it ships worldwide, but unfortunately it out of stock at the time of publishing this article. Just add it to your wishlist for the time being then.
Amazon UK (£99.99) – At the moment, the UK version is your best bet, and it ships worldwide for US$106. Simply order 2 to save on shipping.
If you're ordering from Amazon UK, there's another piece of good news, shipping it to outside of UK will lower it's selling price down to £83.32 (US$106) before shipping. We ran a test to order 2 pieces to ship to Singapore, and the shipping is only a mere £29.09, which totals to £195.73. This effectively gets you "free shipping" of sorts.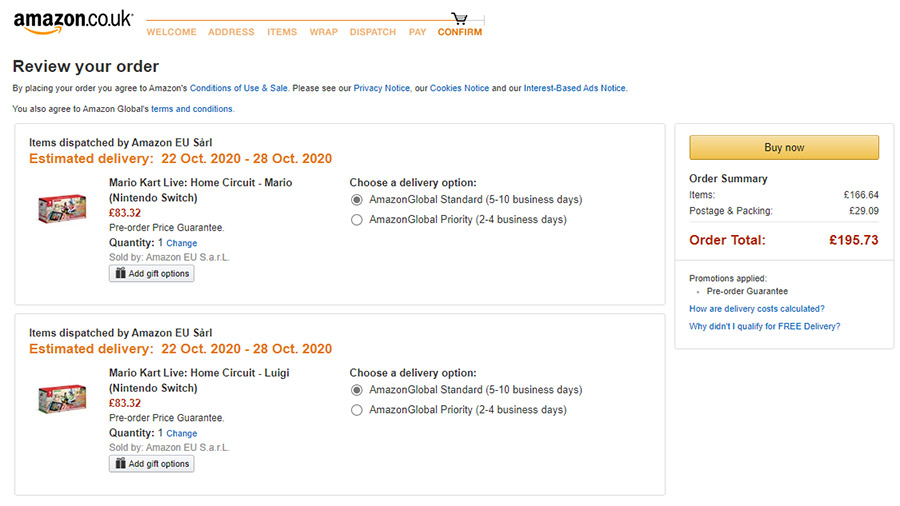 Wondering what's in the box? Each box set will include either a Mario or Luigi RC Kart (with cameras mounted at the top), 4 Gates, 2 Arrow Signboards and a USB charging cable.
If you like what you see, you'd best secure your copies if you want to guarantee owning one of these in time for the holiday season.
---

Drop a Facebook comment below!