Nintendo is certainly not tired of winning. Fresh off the overwhelming success of Animal Crossing: New Horizons, the Japanese giant has dropped a surprise announcement for Paper Mario: The Original King, which is due to Switch release on 17 July 2020.
An all-new title in the papercraft role-playing series, the game is set to feature both fresh and old elements. The key mechanic this time is the 1000-Fold Arms that can be used to solve puzzles, and unlock new locations. Combat, meanwhile, will use a ring-based system for dynamic, turn-based action, with partners making a comeback.
A brief description of the title reads:
Luckily, Mario is equipped with a range of new tools at his disposal to help secure victory. One of Mario's new abilities, called 1000-Fold Arms, allows you to interact with the landscape by stretching out and pulling, peeling and revealing new locations, helping you to solve puzzles and uncover unexpected surprises. Along the way, you'll enlist the help of characters old and new, such as King Olly's good-natured sister, Olivia, along with a range of unlikely allies, including Bowser himself! If they haven't yet folded to the whims of King Olly's origami will, Mario will accept all the help he can find with open arms!

Paper Mario: The Origami King also introduces a new ring-based battle system that lets you flex your puzzle-solving skills to line up scattered enemies and maximize damage. While the enemies may be crafted from paper, these dynamic, turn-based battles are far from stationary. It'll require a sharp mind to make short work of these crafty enemies.

The game synopsis for Paper Mario: The Origami King.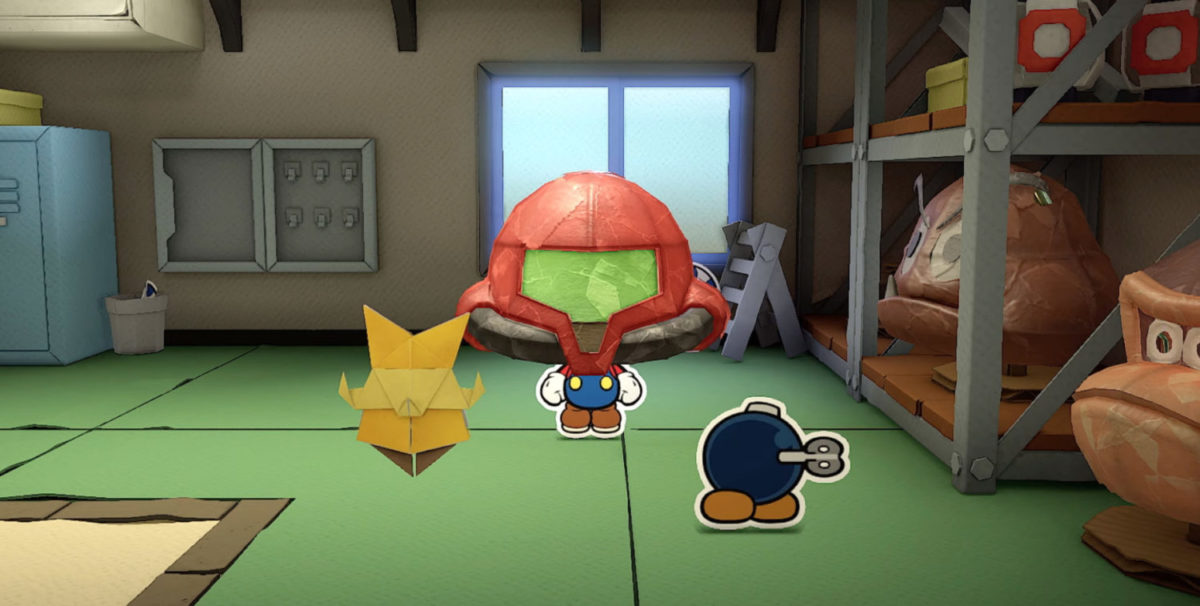 Fans have been wishing for a new Paper Mario for years, and this comes as a very welcome surprise. What's even more of a delight is the cheeky tease Nintendo has slipped into the trailer that makes a nod to the Metroid series. Exciting times ahead, we reckon.