Have you ever wished you could have an armored half-shell while still being able to pull off some ninja-tastic moves?  Designed back in 2009 at the Shenkar College of Engineering and Design in Tel Aviv, Israel, here's Davidi Galid's Meiosis Backpack. It is a "reactive armor" on your back, and made of flexible mesh fabric material, and able to handle whatever you stuff into it.
Here are the exact words from the creator himself:
"The backpack is the development of a new way of assembly that utilizes the physical attributes of the materials from which it is made. It is constructed of a three-dimensional polygon system, which is the result of released tensions and convergence of the material.
While the backpack parts are in that state, the bag gets its exterior shape, and remains so due to geometric locks as a result of the shrink. The relationship between the parts enables the opening and closing of the backpack, and determines its design and unique shape."
It's a pity though, now in 2013, the backpack is still nowhere in sight. We'd definitely buy it and live out our geek fantasies as a modern day urban ninja in a half shell!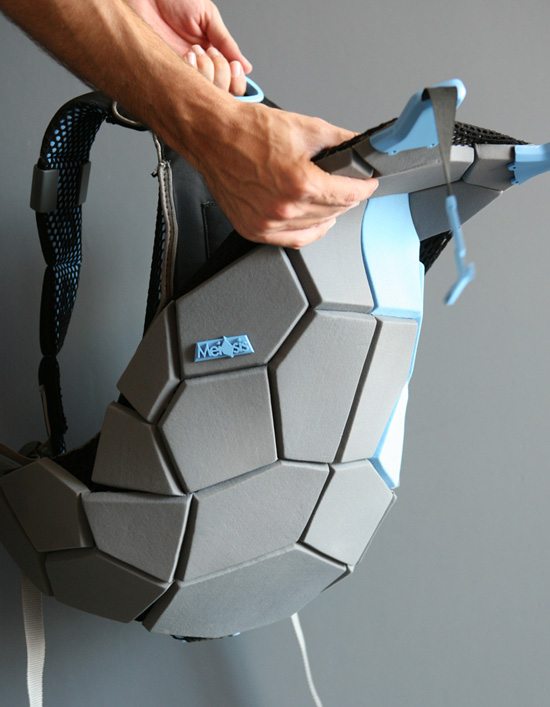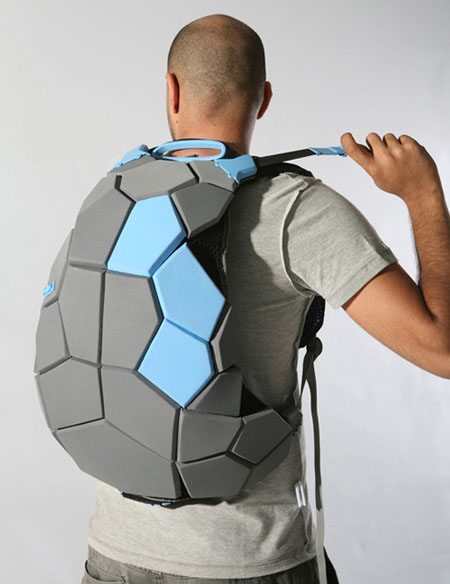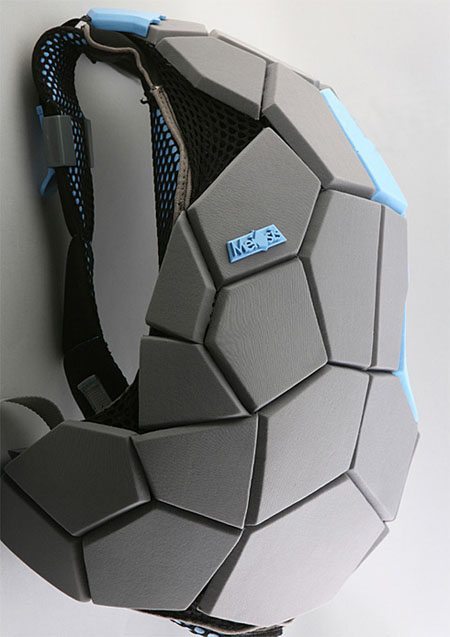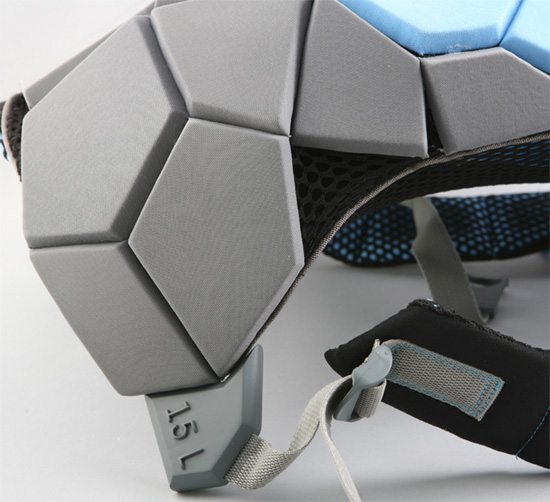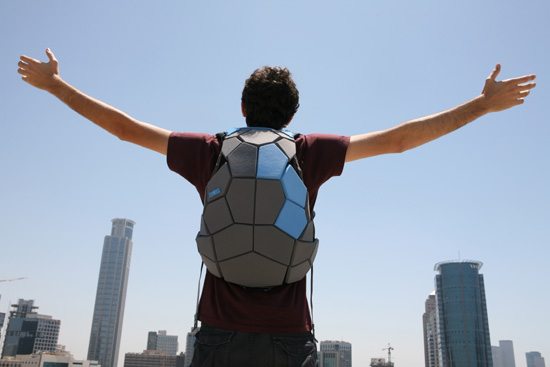 ---

Drop a Facebook comment below!