To mark the beginning of a year-long celebration for Magic's 30th birthday, Wizards of the Coast is unveiling a whole slew of promo card rewards that players in the Southeast Asia region can collect.
It all starts this weekend with the Dominaria United prerelease events. The new expansion set is the 1st part of a multi-set story against the Phyrexians and expect to see many twists and turns with Planeswalkers facing off against the Praetors.
Here's a rundown of what free, and not so free, bonuses you can get when you partake in Dominaria United:
Stained-Glass Translucent Token Cards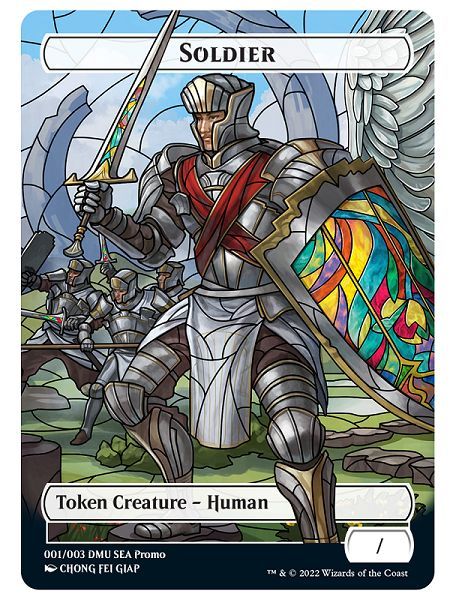 The biggest carrot are all-new semi-transparent token cards, given free when you order the equivalent of S$140 of Dominaria United products in Singapore, Malaysia, Indonesia, Thailand or Philippines. This includes anything from bundles to high-end Collector Booster boxes, so players can mix and match based on what they need.
The soldier token is given the stained-glass art treatment, similar to special promo cards during 2019's War of the Spark, which saw positive feedback from players. This time, there will be a set of 3 that will form a mural when placed side by side. The next 2 tokens will be released in conjunction with future sets, so we'll have to wait for the full artwork.
The $140 spending requirement is a little steep, but considering this is the 1st time transparent cards are being made for Magic: the Gathering, this could become a hot ticket collector's item in the future. And if you were already planning to buy 1 Draft Booster box anyway, then all the more you should snag this freebie.
That said, it's unclear what is the actual print run of these transparent tokens. However, given that it's only available in 5 countries and each purchase is only entitled to 1 card, we can't imagine that many to be in circulation.
Foil Retro Frame Promo Cards for Prerelease Events
In-store events have been back with a vengeance ever since the reopening of big social gatherings, and Wizards is doing their part to help get players back into local game stores.
Exclusively just for prerelease events, players who sign up for a pod will get 1 out of 3 newly minted foil cards in retro frame – Serra Angel, Ball Lightning, or Fyndhorn Elves. Not only are they in foil retro frames, but they also carry a special time stamp to mark the year when they joined the pantheons of Magic legacy.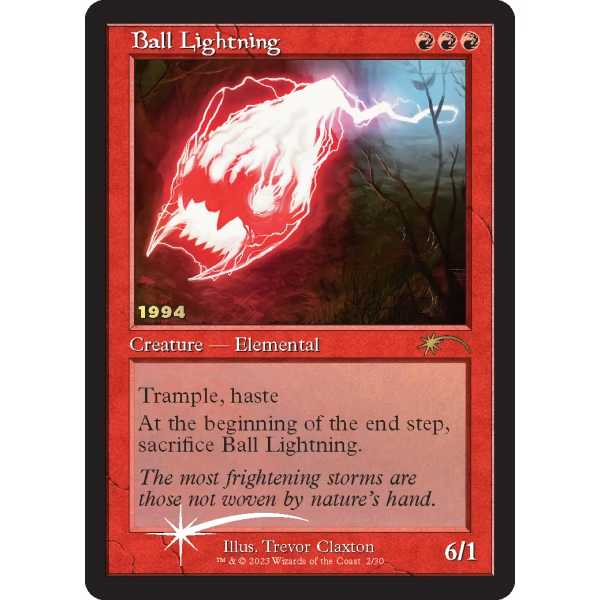 All 3 cards are considered classics, with Serra Angel and Ball Lightning once dominating the competitive scene, and Fyndhorn Elves still a key card in mono-green Elf decks. The foils in old retro frames don't come by often anymore, since you can only get them in special remastered sets, so expect them to hold a little bit of value down the road.
If you're unable to attend this weekend's prerelease, there'll be plenty of opportunities down the road as game stores will receive new promo cards to be given for the next 8 set releases (effectively till the end of 2023). These will likely be completely different cards, though some might have leftovers that they can give out. Ask them!
The Lost Legends Ultimate Promo Cards
Free promo cards are great, but chances are your Magic buddy is going to have the same cards. If you really want to stand out, then you'll need to search for special Lost Legends cards inside Dominaria United Collector Booster packs.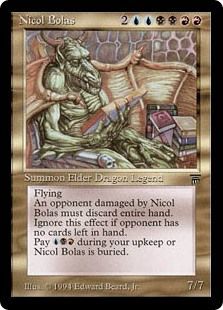 These are original, made-in-1994 cards from the Legends set that have been randomly inserted into Collector Booster packs. They range from cheap Commons (less than a dollar) to expensive Rares like Nicol Bolas and Moat (a cool thousand).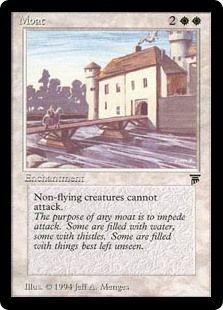 The odds of pulling 1 are low (about 1 in 12 packs) and you'll have to easily spend hundreds to get just 1, so keep in mind these are more suited for those with deeper pockets.
End Step
Wizards has been ramping up their efforts to get more players into Magic, and these new promo cards don't disappoint. The new transparent card is a new landmark in Magic collectibles, while longtime fans always have a soft spot for retro frame cards. We expect this 1st wave to be snapped up pretty quickly, so don't wait too long!