Netflix has announced its new slate of Korean titles for 2023!
This year, fans of Korean TV series and films can look forward to original productions, the return of fan favourites and the biggest-ever lineup of Korean films and series for the streamer.
Survival is the overarching theme of Netflix's originals. Gyeongseong Creature sees the protagonist battling monsters during the dark days of 1945 whilst Song of the Bandits sees the hero fighting to protect Joseon during Japanese colonial rule. Black Knight follows a legendary deliveryman serving society in 2071 dystopian Korea where oxygen is limited and it becomes hard to breathe.
Meanwhile, devoted viewers of Sweet Home, D.P. and The Glory will rejoice with the return of these hit series. The Glory will be released in March, Sweet Home will set new benchmarks for the creature genre in Korea and return with an expanded world and story and D.P. will bring back the cast from the first season to continue chasing after deserters.
Other new series to the streamer include romances A Time Called You, Behind Your Touch, Crash Course in Romance, Destined with You, Doona!, King the Land, Love to Hate You, See You In My 19th Life, social commentaries Bloodhounds, Celebrity, Mask Girl, dramas Daily Dose of Sunshine, Queenmaker, The Good Bad Mother and apocalyptic series Goodbye Earth.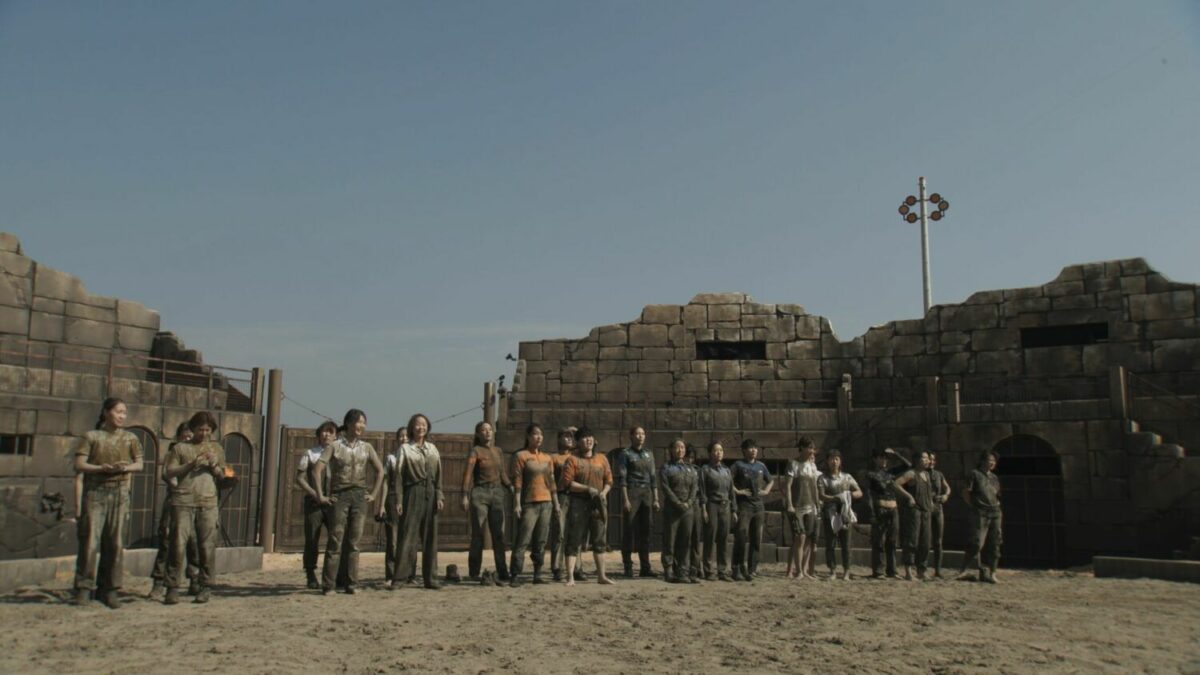 Korean series aside, the streamer will also introduce more unscripted reality tv shows like the ever-so-popular Single's Inferno. In 2023, viewers can look forward to watching participants put their physicality to the test in Physical: 100, Survive the Island, Zombieverse, come of age in Nineteen to Twenty and survive mind games in The Devil's Plan.
Following the success of Carter, Netflix will also be adding 6 new Korean movies to their library. That includes sci-fi thriller JUNG-E on 20 January, followed by Kill Boksoon which depicts a professional killer with conflicting maternal instincts and Believer 2, a sequel to a crime action thriller revolving around drug gangs.
Films like Ballerina depict beautiful and ruthless revenge, teacher-student rivalry in The Match and a crime-thriller following an ordinary woman whose entire life is upended after she loses her phone containing all her personal data in Unlocked.
Check out all 32 Korean titles premiering this year:
Series
Behind Your Touch (working title)
Black Knight
Bloodhounds
Celebrity
Crash Course in Romance
Daily Dose of Sunshine
Destined with You
Doona!
D.P., Season 2
Goodbye Earth
The Glory, Part 2
The Good Bad Mother
Gyeongseong Creature
King the Land
Love to Hate You
Mask Girl
Queenmaker
See You In My 19th Life
Song of the Bandits
Sweet Home, Season 2
A Time Called You
---
Films
Ballerina
Believer 2
JUNG_E
Kill Boksoon
The Match
Unlocked
Unscripted Series
19/20 (Nineteen to Twenty)
The Devil's Plan
Physical: 100
Siren: Survive the Island
Zombieverse