It's time to build your own model toy cars at Shell stations again!
No, Shell's deal with Lego has ended, but the oil and gas company has partnered with someone new, to offer 5 new model car kits, and one massive Shell station to park them in.
These exclusive 3-D puzzle kits form replicas of iconic vehicles, from the Hummer H2T, Lamborghini Veneno, Mustang FR500C, Audi R8 V10 and Mini Cooper. They are  available for S$8.95 with every S$60 gross purchase of Shell V-Power Nitro+, and S$12.95 with every $60 gross purchase of Shell FuelSave fuels.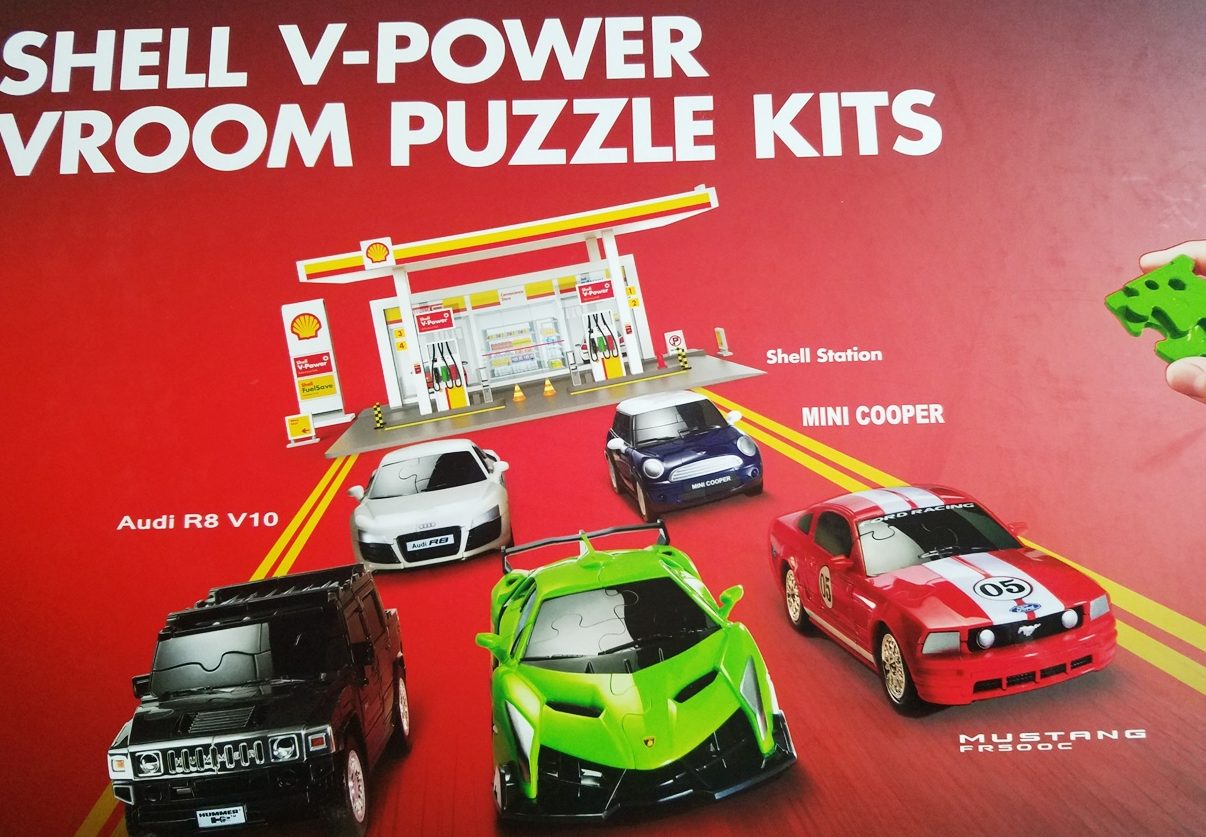 Unlike traditional build it yourself cars, these three dimensional-jigsaw plastic puzzle pieces have a unique snap-on feature that turns the complete model into one sturdy model.
As you can see, the complete models are pretty big, and sturdy. The wheels spin and turn, and play like actual toy cars. Now, building it is a bit tough, though, as the pieces come in different bags, and you need to sort them all out, and assemble them in order, so that the pieces call in like a complete structure.
The Shell V-Power Vroom Puzzle car models are available to all customers who purchase fuel at Shell and present their Shell Escape, Shell Corporate Card, or Shell Value Car Card before purchase.
Here are the dates for each model's release:
| Date | Car Model | Colour |
| --- | --- | --- |
| 10 October 2016 | Hummer H2T | Dark Grey |
| 24 October 2016 | Lamborghini Veneno | Green |
| 7 November 2016 | Mustang FR500C | Red with white stripes |
| 21 November 2016 | Audi R8 V10 | White |
| 5 December 2016 | Mini Cooper | Dark Blue |
And after that, pick up Shell's first ever Shell Station replica model, which will be available from December 19, 2016. This is the big one and the final diorama piece for your collection.

Each model comes in a self-assembly kit made out of numerous puzzle pieces. The final Shell Station model can also fit up to 3 puzzle cars. This will be available at $18 with every $60 gross purchase of Shell V-Power Nitro+, and S$22 with every S$60 gross purchase of Shell FuelSave fuels.
Alas, it seems that toy collectors will have to go elsewhere to complete the fleet of cars, as Singapore does not seem to have the Corvette C6.R in the local release. The yellow race car is available in Hong Kong and Macau.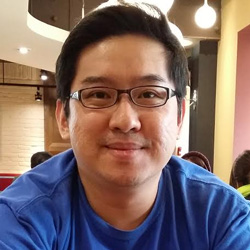 Sherwin once held the Matrix of Leadership, but wisely passed it on to the rightful leader of the household.
---

Drop a Facebook comment below!