The first trailer to Rebel Moon has landed.
Hailing from Zack Snyder, Rebel Moon is an epic science-fantasy years in the making. Part one, titled A Child of Fire, sees Sofia Boutella as Kora, a mysterious woman who helps organise the peaceful residents of a planet to fight back against an authoritarian government.
The official synopsis for Rebel Moon reads:
"When a peaceful colony on the edge of a galaxy finds itself threatened by the armies of a tyrannical ruling force, Kora, a mysterious stranger living among the villagers, becomes their best hope for survival. Tasked with finding trained fighters who will unite with her in making an impossible stand against the Mother World, Kora assembles a small band of warriors — outsiders, insurgents, peasants and orphans of war from different worlds who share a common need for redemption and revenge. As the shadow of an entire Realm bears down on the unlikeliest of moons, a battle over the fate of a galaxy is waged, and in the process, a new army of heroes is formed."
Rebel Moon also stars Doona Bae, Ray Fisher, Staz Nair, Michiel Huisman, Charlie Hunnam, E. Duffy and Djimon Hounsou. Anthony Hopkins, who narrated the trailer, also stars as a robot named Jimmy.
The trailer briefly introduces the characters we will meet in the film and immerses us in the explosive and massive world that awaits. Some characters are seen wielding glowing swords much like Star Wars and the political story is one that reminds sci-fi fans of Dune.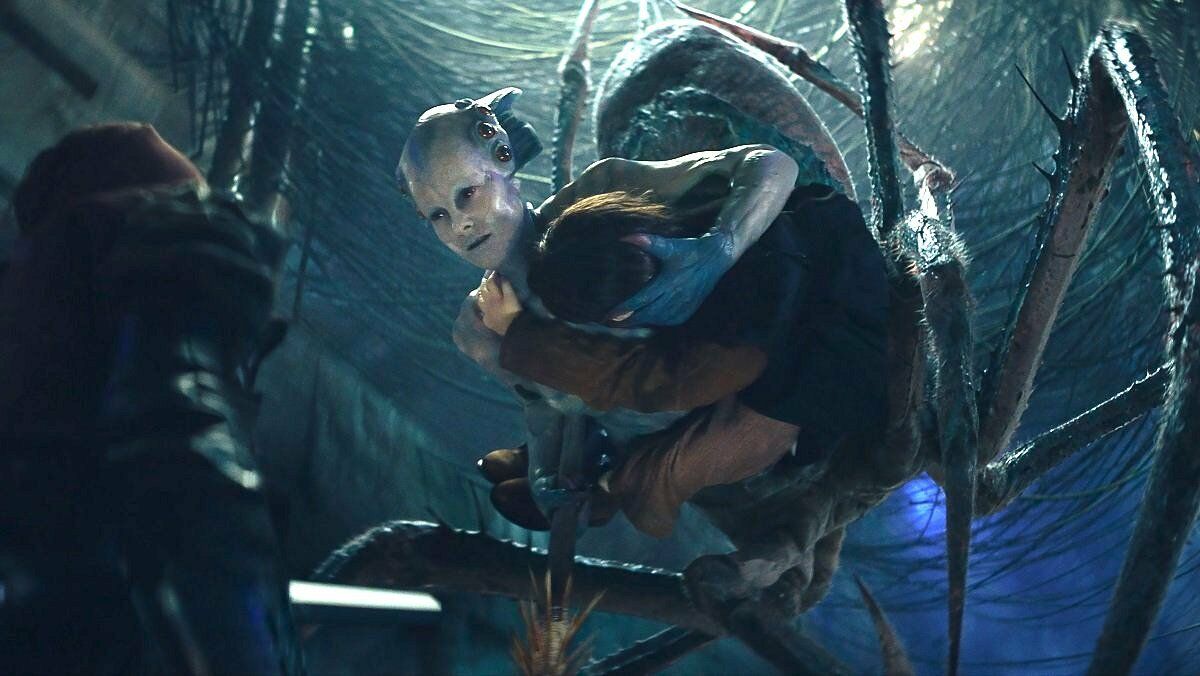 Judging from the trailer, Rebel Moon feels like a good mix of the two popular franchises. This may come as no surprise seeing how Rebel Moon was initially pitched as a Star Wars movie. That is before Disney acquired Lucasfilm and shelved it. Thankfully, Rebel Moon found new life at Netflix.
"This is me growing up as an Akira Kurosawa fan, a Star Wars fan," said Snyder (via THR) in 2021. "It's my love of sci-fi and a giant adventure. My hope is that this also becomes a massive IP and a universe that can be built out."
The first part of Rebel Moon will premiere on Netflix on 22 December while the second part, titled The Scargiver debuts in April the following year.